This is Reese Hebert, a 16-year-old from Houston who has a great head on her shoulders for dealing with skeezy guys.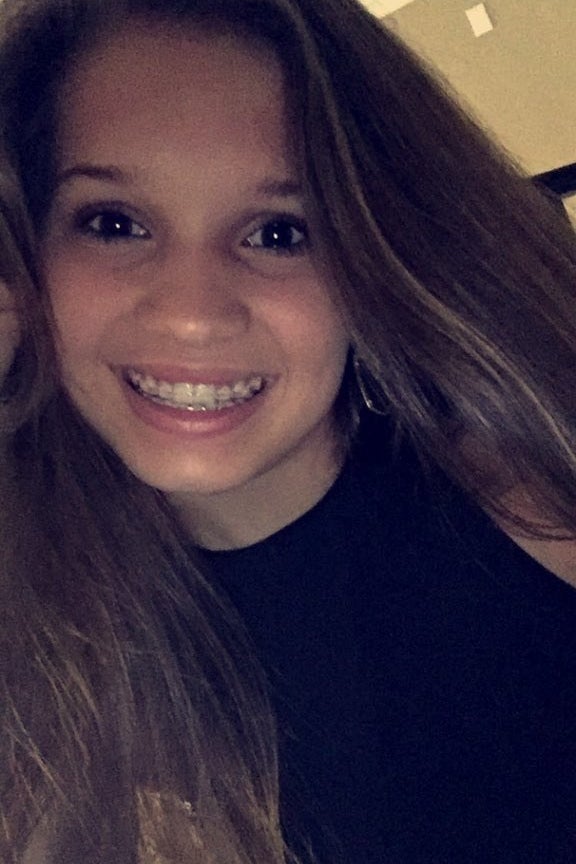 Reese told BuzzFeed News that she was home taking a shower recently when a boy from her school texted her.
She said she wasn't even aware that he had her number, but responded anyway.
"[He] asked me what I was doing and since I was in the shower I said I was in the shower, and he asked to see," she said.
Reese said she is "not the type to just send stuff like that." So, she thought of a seriously brilliant response instead.
She bought the incredible umbrella hat on Amazon Prime.
"I needed to spend $20 on Amazon Prime now and I was $3 short so I was just looking for something to get and I found the umbrella hat and I thought it was so funny so I got it and I thought I would never use it," she said.
She said she thought her response was funny, so she posted it on Twitter. A ton of people loved her witty comeback.
People thought she was hilarious.
And a ton of people shared photos of themselves in the same hat.
It is perfect for deflecting rain and boys asking for nudes!
Reese said she wasn't expecting this sort of response to her photo at all.
"It's different," she said. "People will say I'm Twitter famous and it's just weird to hear that."
She added that the one person who may not like her tweet is the guy who texted her.
"He hasn't replied to me to this day," she said.