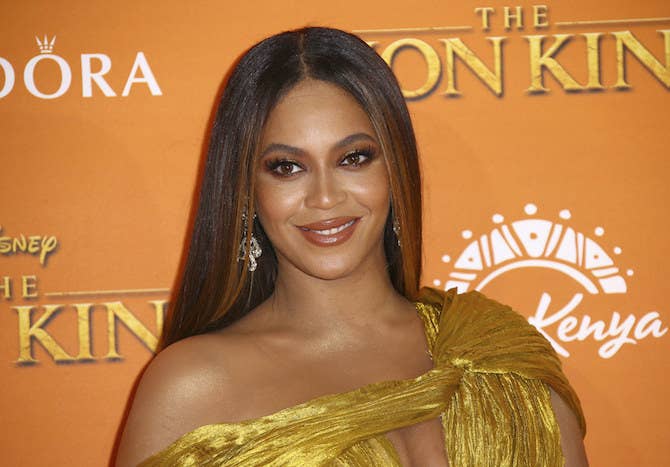 Beyoncé dropped a surprise single to celebrate Juneteenth on Friday that will benefit a new initiative she has started to support Black-owned businesses.
The singer announced on Instagram that her new single, "Black Parade," "celebrates you, your voice and your joy and will benefit Black-owned small businesses."
"Happy Juneteenth Weekend!" she wrote. "I hope we continue to share joy and celebrate each other, even in the midst of struggle. Please continue to remember our beauty, strength and power."

The singer directed people to her website, where she outlined how the song will benefit the BeyGOOD Black Business Impact Fund. The fund, she said, will be "administered by the National Urban League to support Black-owned small businesses in need."
"Being Black is your activism," Beyoncé wrote on the website. "Black excellence is a form of protest. Black joy is your right."
The website also features a directory of Black-owned businesses across industries, from art and beauty to restaurants and bars. The directory was created and curated by Zerina Akers, an LA-based stylist who created "Black Owned Everything," an online directory of Black-owned businesses.
Akers also happens to be Beyoncé's personal stylist and wardrobe curator, a role she has held since 2014.
Fans are already loving the new song, especially its lyrics celebrating Black history and culture.
"Black Parade about to be on repeat all damn day. Black pride is so empowering and I needed that."