If you've been watching this season of The Bachelor, you have been introduced to Bekah Martinez.
Her main defining aspects on the show, so far, have been that she gives great reactions to all the drama...
And the fact that at age 22, she is much, much younger than the bachelor, 36-year-old Arie Luyendyk Jr.
But apparently, the drama in Bekah's personal life is much more complicated. In November, she was reported missing by her mother in California, and is still currently listed as missing on the attorney general's website.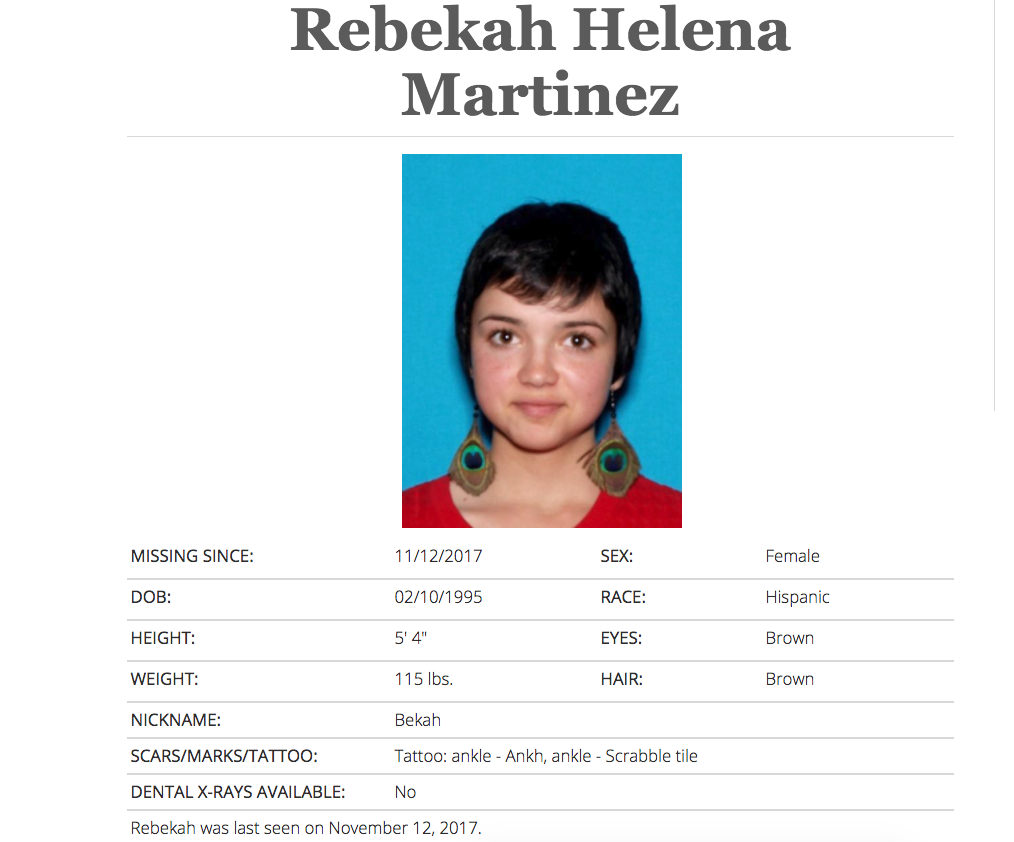 The bizarre story unfolded after the North Coast Journal published a cover story this week called "The Humboldt 35: Why does Humboldt County have the highest rate of missing persons reports in the state?" It examined why Humboldt has, according to the newspaper, "the highest per-capita rate of people reported missing in California."
The story was accompanied by a slideshow of all 35 people currently listed as missing in the county. One of them was Bekah, reported missing on Nov. 18, 2017.
Humboldt County Sheriff's Office said in a statement that Bekah's mother called deputies on Nov. 18 and filed a missing person's report for her daughter.
The mother told them she had last spoken to her daughter on Nov. 12.
"Martinez told her mother that she was going to work on a marijuana farm and would see her in seven to eight days," officials said in a statement.
Sheriff's officials said they followed "all leads" and the proper "procedure" to find Bekah. They also tried to contact Bekah and people who may know her, but were not successful.
On Dec. 12, Bekah's mother told officials she had heard from her daughter, who said she was on her way home.
However, sheriff's officials said they were still unable to contact Bekah, and so did not take her off the missing persons list.
On Thursday, the Journal posted its story to Facebook, where Bekah was spotted by an eagle-eyed reader, and apparent Bachelor fan, Amy Bonner O'Brien. She let them know that it doesn't seem Bekah is missing, at least not on TV.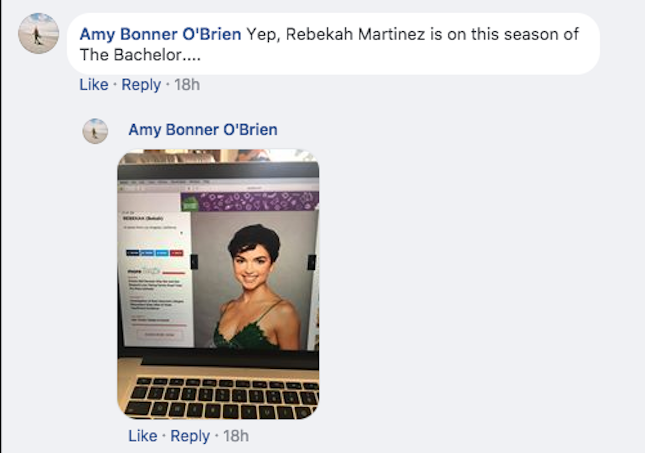 A local resident who saw the post also contacted the sheriff's office. Deputies called Bekah's mother, who then was able to finally connect them with Bekah. She told authorities she was "not missing and was doing well," officials said.
However, Bekah is still listed as missing in the state attorney general's database. It's unclear if Bekah's mom made the report while Bekah was still filming the show. The season began filming at the end of September, according to a tweet from the show's creator, Mike Fleiss.
A first look promo was released on Nov. 18, the same day Bekah was reported missing by her mother.
Since the show premiered in early January, the filming likely took place between September and early December.
One place Bekah has not been missing from is social media. She's been posting many photos on Instagram...
As well as live-tweeting the show.
BuzzFeed News has contacted Bekah for comment, but she did respond to all of the hullabaloo on Twitter.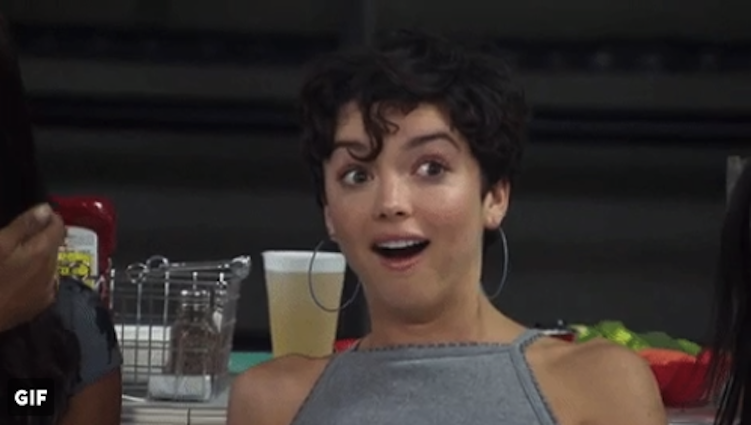 "MOM. how many times do I have to tell you I don't get cell service on The Bachelor??" she wrote.
She also made fun of her license photo.
UPDATE
Bekah's missing person record was removed from the California Attorney General's website by Saturday, after this story was published.