Fans are freaking out after The Bachelor just confirmed what might have been the worst-kept secret in the show's history: Arie Luyendyk Jr. proposed to one woman then dumped her on camera to get back with the runner-up.
Luyendyk, a 36-year-old former race car driver, proposed to Becca Kufrin, 27, in the season finale, and rejected Lauren Burnham, 25.
However, just a few weeks later, Luyendyk had a change of heart. In the show's live After the Final Rose special, host Chris Harrison revealed Luyendyk had broken it off with Kufrin.
In the special, Luyendyk said he couldn't stop thinking about Burnham, so he decided to call off the engagement.
When the couple met up for a secret "happy couple weekend" after the show taped, Luyendyk blindsided Kufrin by dumping her, with a camera crew in tow.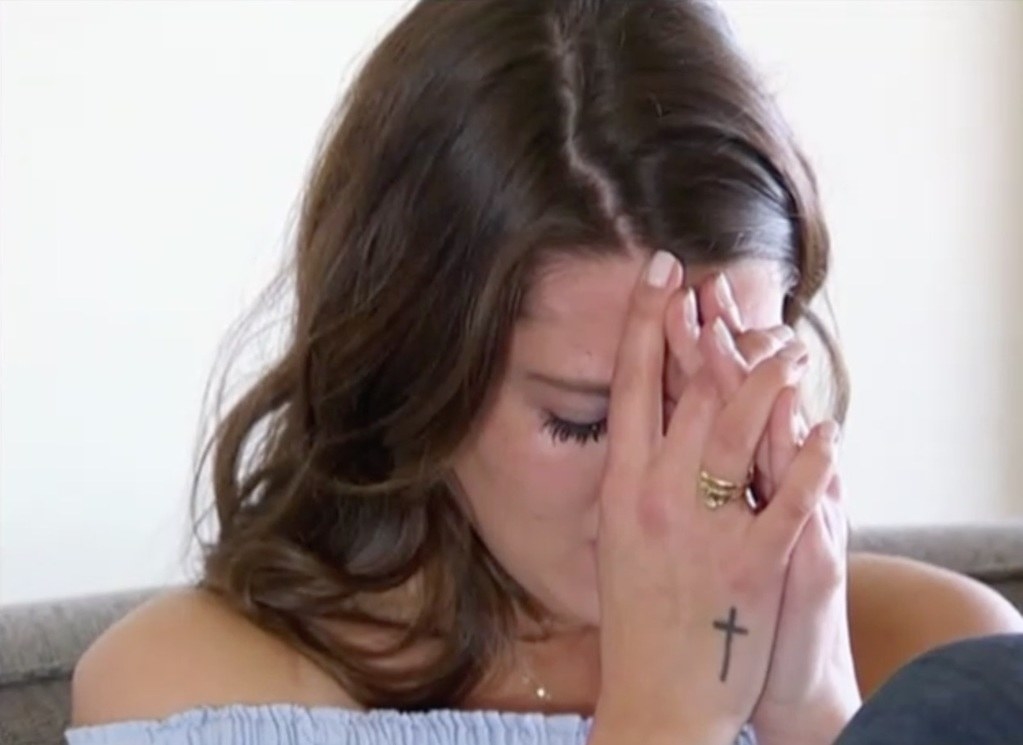 Luyendyk told Kufrin that he wanted to see if "there was that possibility" that Burnham would get back together with him, and that he had to "follow his heart."
"Are you fucking kidding me?" Kufrin responded.
Luyendyk added that he tried to get over Burnham, but the heartbreak he felt from their breakup lingered.
"I don't think its fair to be half in with you," he told her, adding he wanted to "take the risk" to try to be with Burnham.
A lot of fans called Luyendyk "trash" for his flip-flopping.
And a "douche."
Especially the fact that he blindsided Kufrin and FILMED THE WHOLE THING.
Ooof.
They said Luyendyk behaved pretty badly.
Many women felt for Kufrin.
Seriously.
"She did not sign up for this."
"Don't film this you rats."
Many used memes to express themselves.
GET OUT.
Yup.
Even former winners, like Catherine Lowe, were shook.
However, the ending has been an open secret for many fans of The Bachelor. The shock twist was revealed in January by Reality Steve, a blogger well known for spoiling the ending of every season since Jason Mesnick's turn in 2009.
Reality Steve, aka Steve Carbone, has correctly spoiled every season since Mesnick's except for one, Desiree Hartsock's turn on The Bachelorette in 2013.
In a Jan. 23 blog post titled "What's Going On," Carbone revealed all the messy details that had gone down since the show stopped filming.
He also wrote that Burnham and Luyendyk are now together, although the show has yet to confirm that.
"Arie ended his engagement with Becca a little over a week ago and is now dating Lauren. That's why he was in Virginia last week at Lauren's parents' house," he wrote.
Carbone also included a lot of juicy details and clues, such as this pic, sent from a ~source~. The person who took the photo claimed to see ABC cameras show up at Burnham's house in January, presumably to film Luyendyk begging her to take him back.
Carbone also pointed out Kufrin posted some photos on her Instagram Story in mid-January that seemed to hint she was feeling down.
ABC had been hinting that the season finale would be nuts, releasing this promo last week.
Carbone told BuzzFeed News that it appeared ABC had been dropping more hints about the finale than in previous seasons, a fact he attributed to the leaks about the breakup.
"It was almost impossible to hide from it," he said. "Promoting it makes sense on a business end. I think because of what happens is the reason they're promoting this crazy ending. On a regular season, where there's just an engagement at the end, they wouldn't do this."
Many fans who knew what had gone down were watching the finale and the proposal like 👀.
Yeahhhhh.
Not quite.
They still got mad though.
Longtime Bachelor fans know this is actually the second time the winner of the show has been dumped for the runner-up. Mesnick, a single dad, initially proposed to Melissa Rycroft, but revealed on After the Final Rose that he was still in love with the runner-up, Molly Malaney, ON LIVE TV.
Mesnick broke up with Rycroft and got back together with Malaney. It worked out, and the couple got married in 2010, and had their daughter Riley in 2013.
Needless to say, Harrison's often-repeated promise that this would be the most dramatic finale ever actually came true this year!
But our long national nightmare is not even over, because Harrison announced that there will be a special episode Tuesday night where Lauren, Becca, and Arie hash it out live.
Stay tuned, everyone!
Who's excited?????