Mikaela Long is a social media personality who has gained a ton of followers by posting funny videos on Vine. She recently shared an experience she had babysitting that has a ton of people going, "WTF?"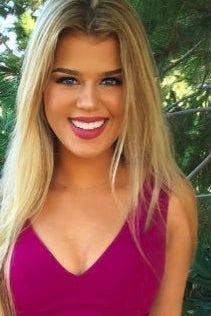 Long wrote that she was watching her niece for the first time ever when she saw...this...on the baby monitor.
What the...?
"This is my first time babysitting and idk where I went wrong but my niece is currently asleep on her head," Long wrote.
She added: "Do I call the parents or the exorcist?"
Her tweet was retweeted more than 50,000 times, with many people saying they would be totally freaked out by the scene.
"Thought this was a clip from Paranormal Activity," one person wrote.
Others, however, said the strange sleeping pose was no big deal.
And others were low-key jealous of the baby.
The child's mother, who asked BuzzFeed News not to use her name, confirmed that this is something the girl has been doing a lot lately when she is sleeping.
"She's been quite acrobatic lately," she said.
She confirmed that her child has been sleeping ON HER HEAD, and said she really doesn't know how she does it.
"It baffles me as well," she said.
However, the mother added that the pose isn't dangerous and there isn't any reason to be worried. She said her daughter eventually ends up in a more ~normal~ sleeping position.
"i think it's just her settling down and getting comfortable," she said.
For her part, Long has enjoyed everyone's responses and is now posting memes about the photo.