The dog-sized rabbit who won hearts around the world last month has been adopted into a happy home after hundreds of people applied to re-home him.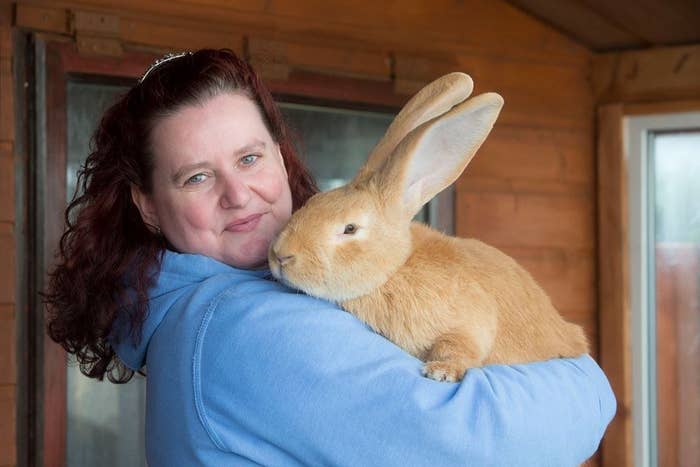 Atlas, a 7-month-old continental giant rabbit, ended up in the care of the Scottish SCPA after his owner became unable to care for him, the group said in a press release.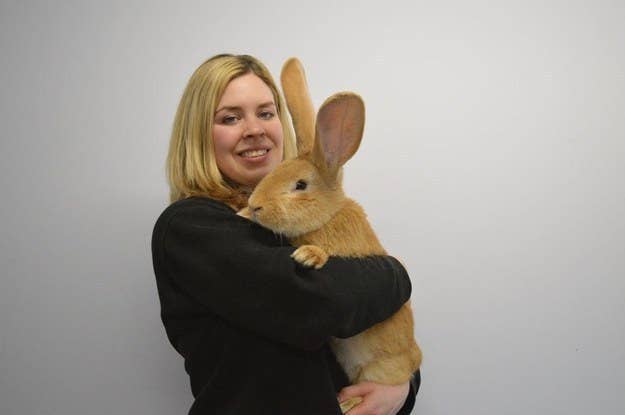 Thousands of people from all over the world fell in love with the gentle giant after the group posted about him on Facebook.
The manager of the Scottish SPCA's rescue centre in Glasgow, Anna O'Donnell, said in a press release they were blown away by the response.
"We were absolutely overwhelmed by the response to our rehoming appeal for Atlas and we had hundreds of calls and emails from people all over the world, including America, Canada, and France," she said.
After sorting through all the applications, the group chose 43-year-old Jen Hislop of Scotland to adopt the big bunny.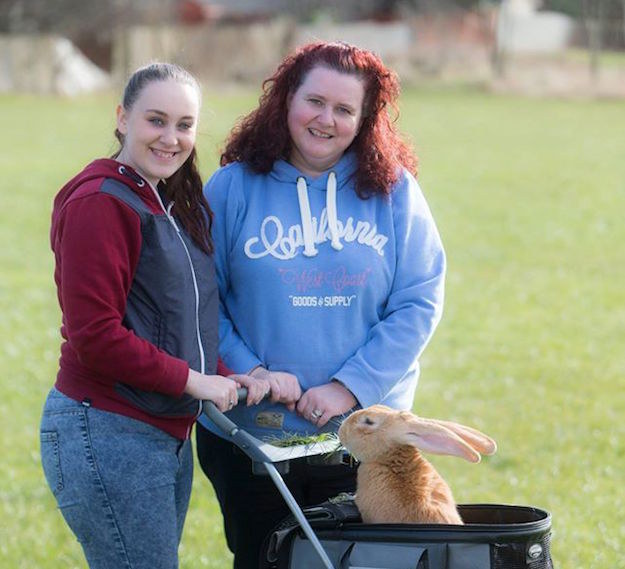 Hislop has owned giant rabbits before, and even has a stroller to take Atlas around in. The bunny went to his new home last weekend.
"I burst into tears when I got the phone call saying I had been chosen to re-home Atlas and I cried again when I collected him," Hislop said in the press release. "Animals are just pets to some people but my rabbits are family members."
O'Donnell said that the group decided to re-home Atlas with a local family because travel can be stressful for rabbits.
"We hope some of the people in Scotland who showed an interest in Atlas but were unsuccessful will consider one of our many other rescue rabbits as we have lots who are in need of loving owners," she said.
What a hoppy ending!