On Sunday, Starbucks CEO Howard Schultz announced that his company would commit to hiring 10,000 refugees at Starbucks locations around the globe — including in the US — and criticized President Trump's immigration ban.
"We are developing plans to hire 10,000 [refugees] over five years in the 75 countries around the world where Starbucks does business," Schultz said in a letter to employees. "And we will start this effort here in the U.S. by making the initial focus of our hiring efforts on those individuals who have served with US troops as interpreters and support personnel."
While many supported the move, it completely enraged a lot of Trump supporters.
They called for a boycott of the coffee chain, and began tweeting with the hashtag #BoycottStarbucks.

Some Trump supporters said they had already given up their morning Starbucks coffee.

"If even 1% are radicalized, that's 100 terrorist baristas. Enjoy ur exploding coffee @Starbucks. I'll go to Dunkin," said one.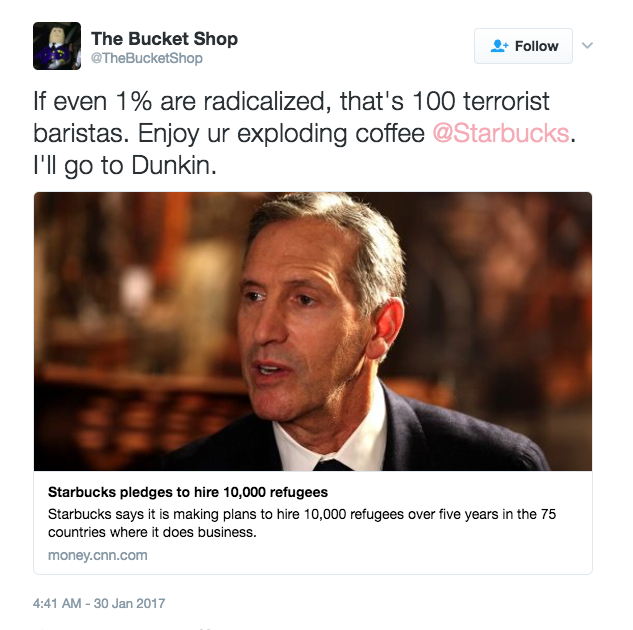 Others encouraged people to support their local, smaller coffee shops.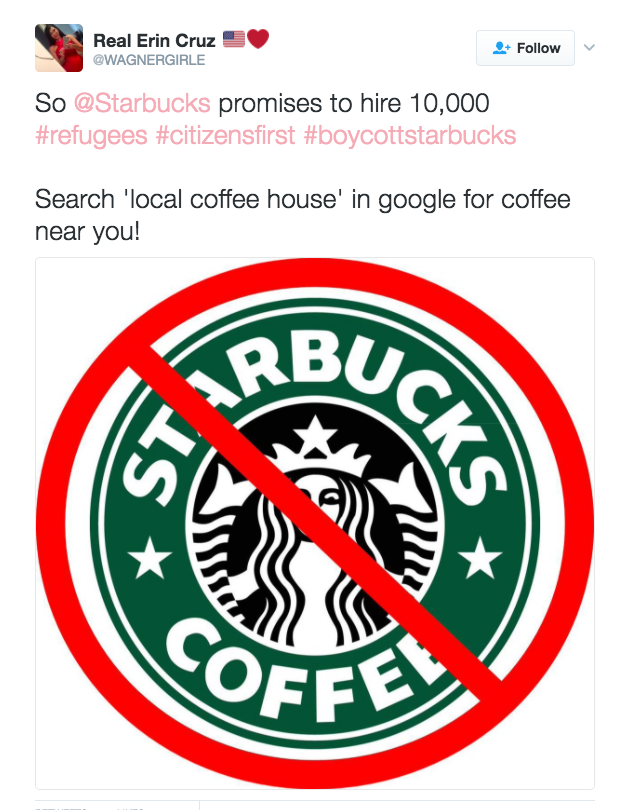 "Oh well goodbye Starbucks. My country comes first," one supporter said.

"I don't want a terrorist making my coffee," said another.

Many said they were outraged that Starbucks would commit to hiring refugees instead of American citizens.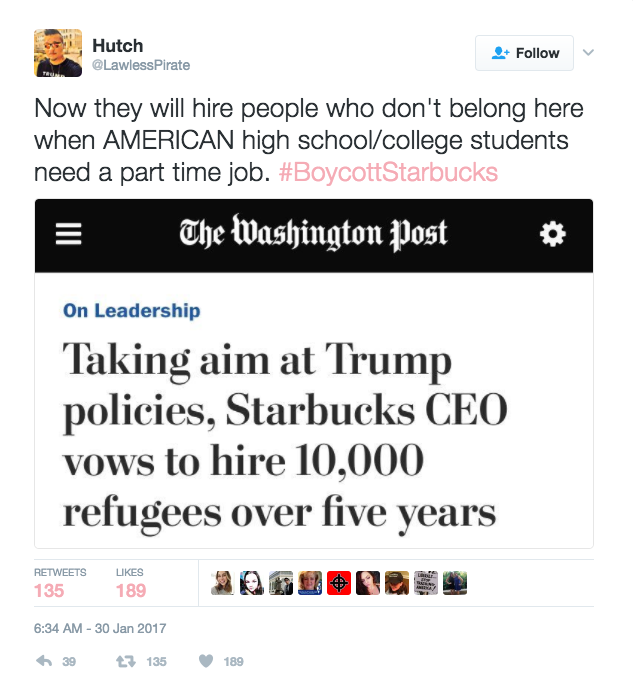 "How about hiring 10,000 vets," one person asked.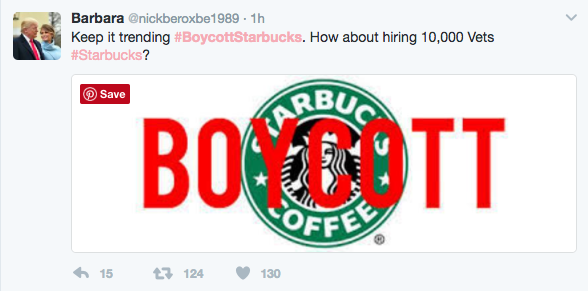 Schultz said in his letter that the company would be focusing on hiring people who had been granted entry to the US after helping American troops.
"@DunkinDonuts now is your opportunity to hire 20,000 Americans," another wrote.

"What does it say when a company is willing to give jobs to terrorists over homeless veterans & at-risk inner city youth?" one woman asked.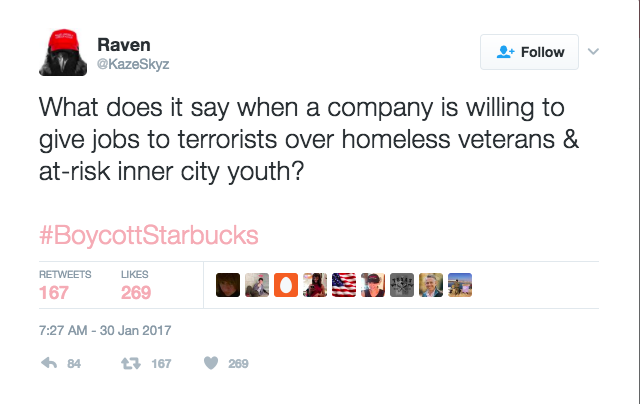 As the conservative outrage spread, people began to usurp the hashtag to instead tweet support for the move.
And they even came up with a new hashtag: #DrinkStarbucks.
"Good, don't come. Shorter wait for my americano. I don't want to drink it near racists anyway," one person concluded.