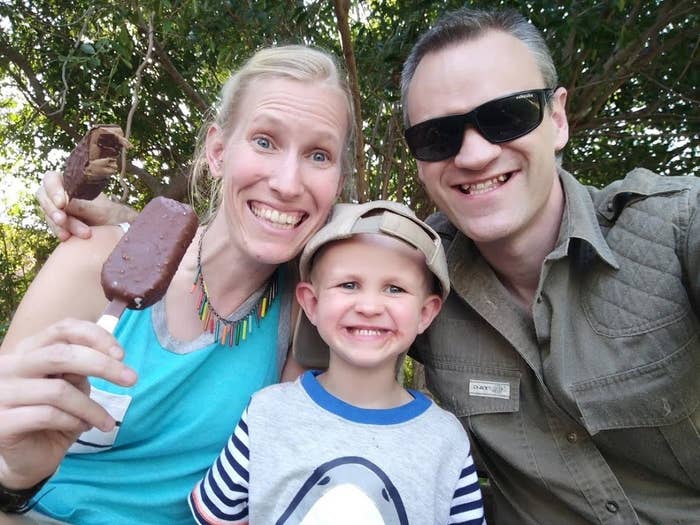 An American scientist and her 3-year-old son are seriously injured after they were attacked by a giraffe near their home on a wildlife preserve in South Africa.
Katy Williams, 35, and her son Finn were outside their home at the Blyde Wildlife Estate when the attack occurred, according to a statement to BuzzFeed News from the family's attorney, Marina Botha.
Finn was waiting outside for his father, Sam Williams, to return from a run when he was attacked, the statement added.

Sam, a British citizen, was able to chase the giraffe away and call for help after jogging up to the scene.
As of Friday, both the mother and son are stable but remain under sedation, according to the statement. Katy underwent a successful surgery on Thursday, and now will be given "time to heal," the statement said. The doctors are "satisfied" with her condition.
Finn suffered a brain injury and remains in critical condition. The full extent of the child's injuries are not yet known.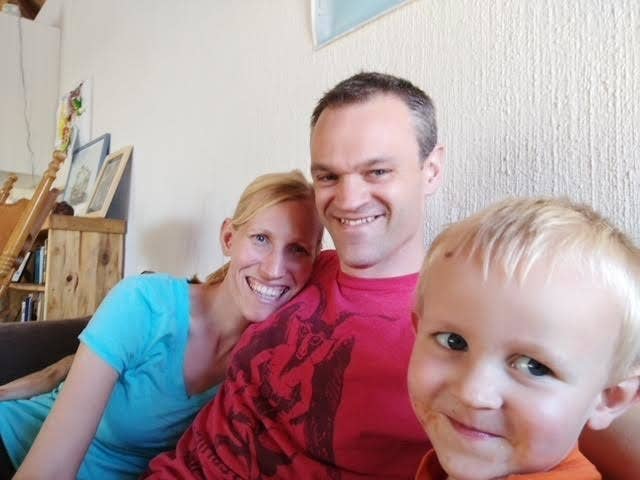 The female giraffe who attacked the mother and son had recently given birth, and Sam said in the statement he realizes she was likely trying to protect her calf.

Sam said he sees the incident as "an unfortunate act of nature, where the giraffe saw [his] wife and son as a threat to her young one," according to the statement.
The giraffe and her calf will be moved from the reserve, but not killed, according to the family.

"I have no doubt that this is what Katy would want," Sam said.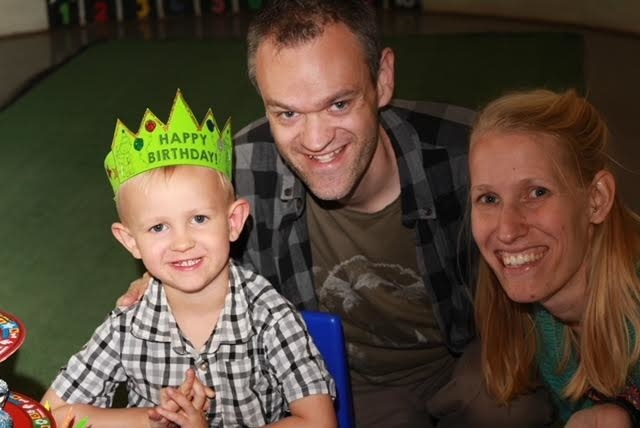 Sam and Katy met in Indonesia in 2003 while doing research. Katy is originally from Baltimore.

Both of them have PhDs in biological anthropology from Durham University in the UK, and have spent their lives doing wildlife research in places like Indonesia, Honduras, Zimbabwe, and South Africa.

Finn was born in Britain, but the statement said he has since spent his whole life in South Africa "where his adventurous parents are teaching him to respect, enjoy and to love nature, as much as they do."

Sam said he and his wife have been studying wild animals for years, and are very knowledgeable about how to behave around them.

"We also realize with all the knowledge that anyone can have, wild animals remain unpredictable, as this tragic event has once again shown," he said.

He added that he is remaining positive about his wife and son recovering from their injuries.

"I realize that even if things go well, we still have a long, hard road to recovery ahead of us, but I am hoping that we can one day go back to throwing rocks into the river together and have bedtime snuggles," he said.