A woman from Canada says she was blown away when after a horrible day of travel, an Alaska Airlines employee paid for her flight home out of her own pocket.
Miriam Thomas documented the incident on Twitter last Friday, telling News 1130 that she had experienced problems while flying on Delta from Vancouver to Ontario, California, for a work trip last week.
The plane ended up landing in Seattle, and she had to spend a night there and fly to California the next day.
She made it to California, but when she arrived at the airport to go home she was told her ticket had been cancelled.
She claims Delta told her it had used the value of her return ticket to pay for her rescheduled flight to California.
But suddenly, an Alaska Airlines employee at another ticket counter gave her a huge helping hand.
The employee, Judy Reid, paid for Thomas to fly home immediately.
Reid used an employee travel voucher to pay for Thomas's flight, and then used her own money to cover the approximately $50 in taxes and fees, a spokeswoman for the airline told BuzzFeed News.
"She paid for my ticket, she paid for me to get home," Thomas told News 11. "She didn't know me at all."
When Alaska Airlines offered to reimburse her for the flight, Reid said "absolutely not."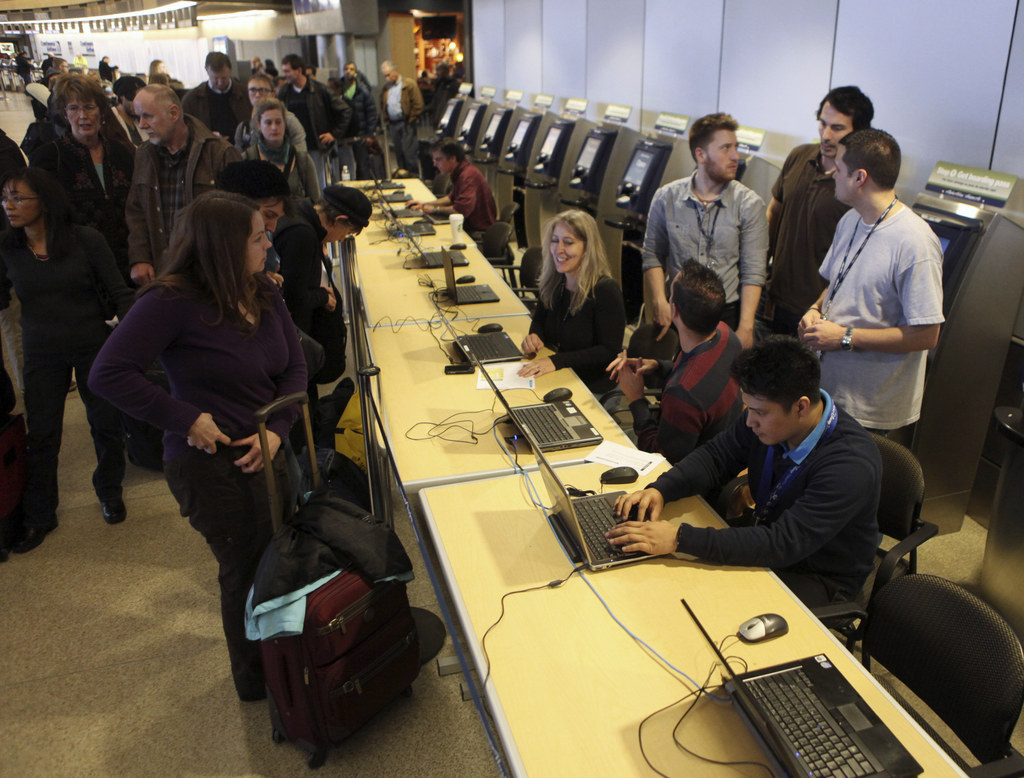 Reid said in a statement provided to BuzzFeed News that the kind act made her feel like she was "paying it forward."
If everyone just did something small for someone else every day, the world would be such a beautiful place. I do these random acts of kindness because I love to give. I have the opportunity to help someone start their day on a positive note, even if it's 5 a.m. I'm proud of the company I work for and am proud to say, "I am Alaska."
BuzzFeed News has reached out to Thomas for comment.