Last year, millions of people fell in love with a couple from Virginia after they posted their pregnancy announcement video called "buns in the oven."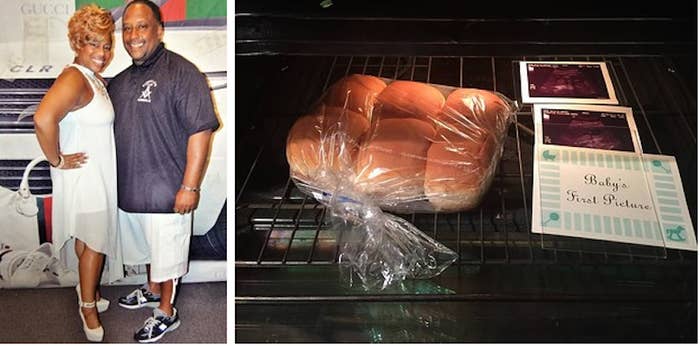 Arkell and Dana Griffin-Graves had been trying for 17 years to have a child, but after four miscarriages and a stillbirth they thought it wasn't in the cards.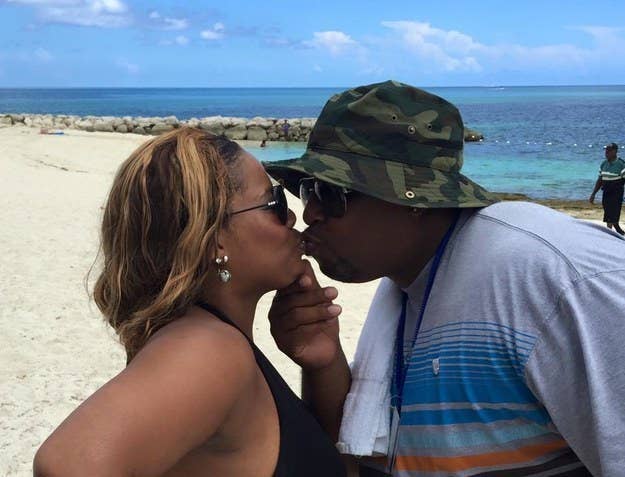 "It just didn't work out, so we kind of gave up," Griffin-Graves told BuzzFeed News in October.
The couple grew their family by adopting their son Keelyn, now 13.
"Although we did not give birth to him, God gave us the opportunity to be his parents since the day he was born," the couple wrote on Facebook.
But in October, Griffin-Graves was shocked to learn she was five months pregnant. She surprised her husband by placing buns in their oven, and he had the best reaction.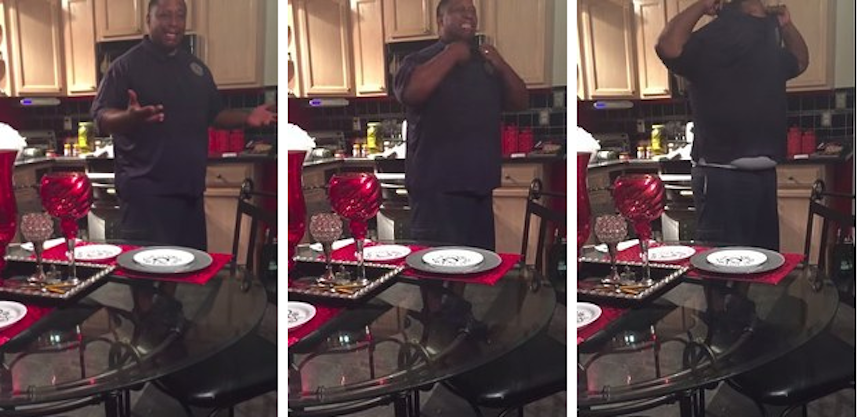 The video captured hearts all over the world, and millions fell in love with the couple and their story. Then, just a few weeks later, Griffin-Graves learned that she needed to deliver her son immediately or she could die.
"My blood pressure was 223/113 but I couldn't [end the pregnancy]," she wrote on Facebook at the time. "He was my miracle, and I had to give him a fighting chance to make it."
A few days later, Kaleb Arkell Graves was born on Oct. 20 during his 24th week of gestation. He weighed just 13 ounces, Griffin-Graves told BuzzFeed News.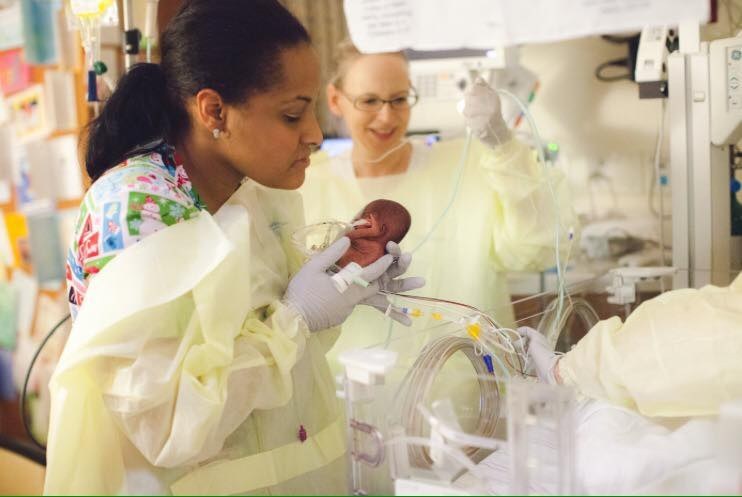 Griffin-Graves said delivering her son so early was a scary experience.
"It's not the normal, exciting experience a mother typically has when she has a child," she said.
But four months later, the family said they are happy to report Kaleb is doing "wonderful."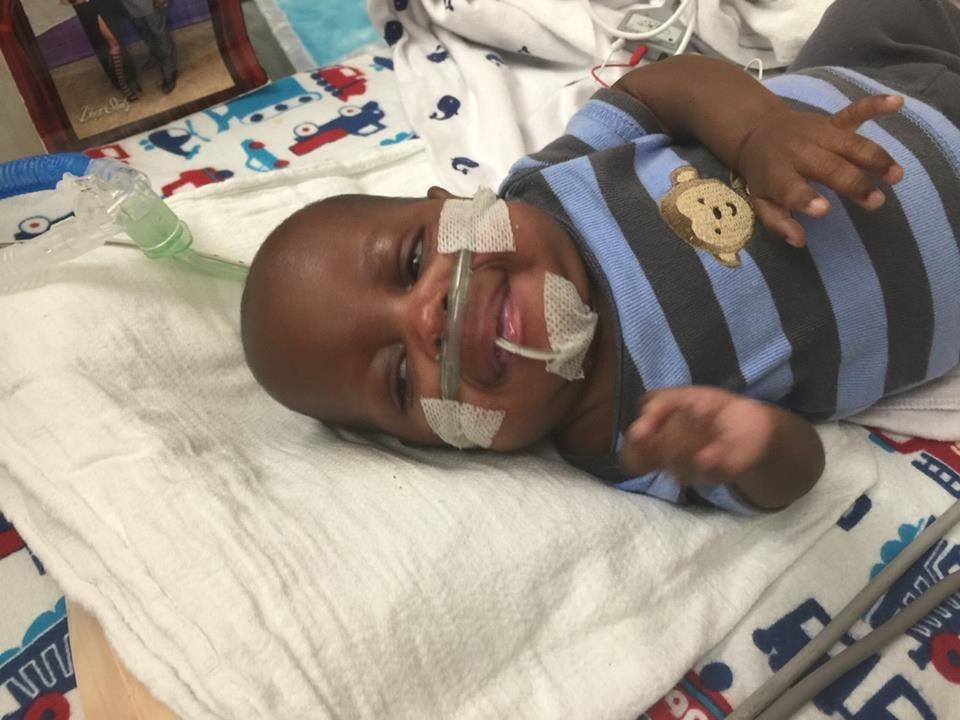 Kaleb is now 4 months old. He loves to eat and is even growing out of his preemie clothes, his mom said.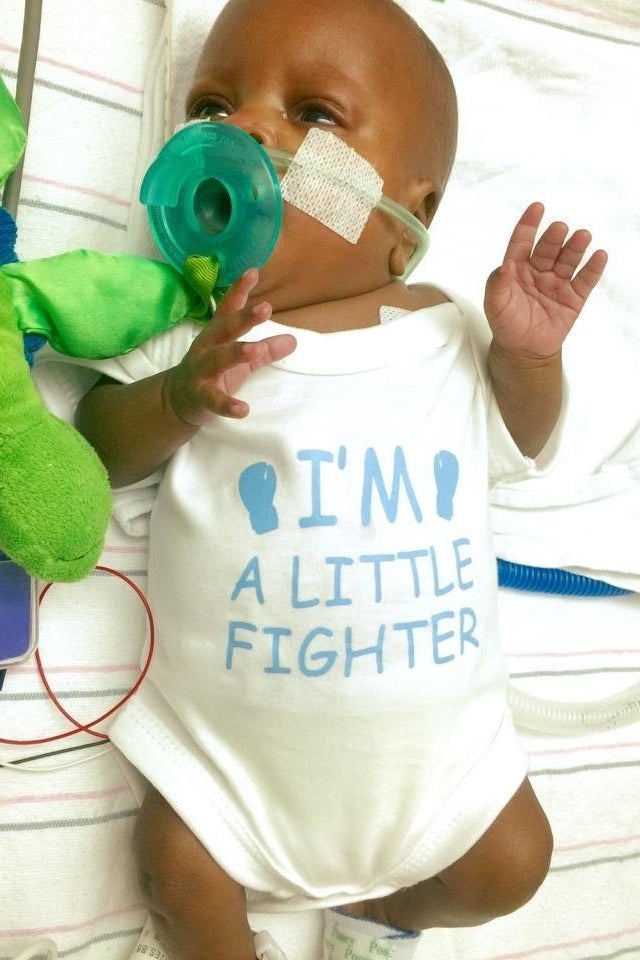 Kaleb is still dealing with issues because of his premature birth.
"We are still struggling with his breathing," his mom said.
The baby has chronic lung disease, a condition that is common in premature babies. He recently graduated to noninvasive ventilator support, his mom said.
"It's just going to take time," Griffin-Graves said of her son eventually breathing on his own.
Kaleb also recently had surgery to repair a hole in his heart.
Griffin-Graves said that being a mom in the NICU can be a "scary, isolating experience." But she said she has been incredibly blessed because she has a whole community of support behind her.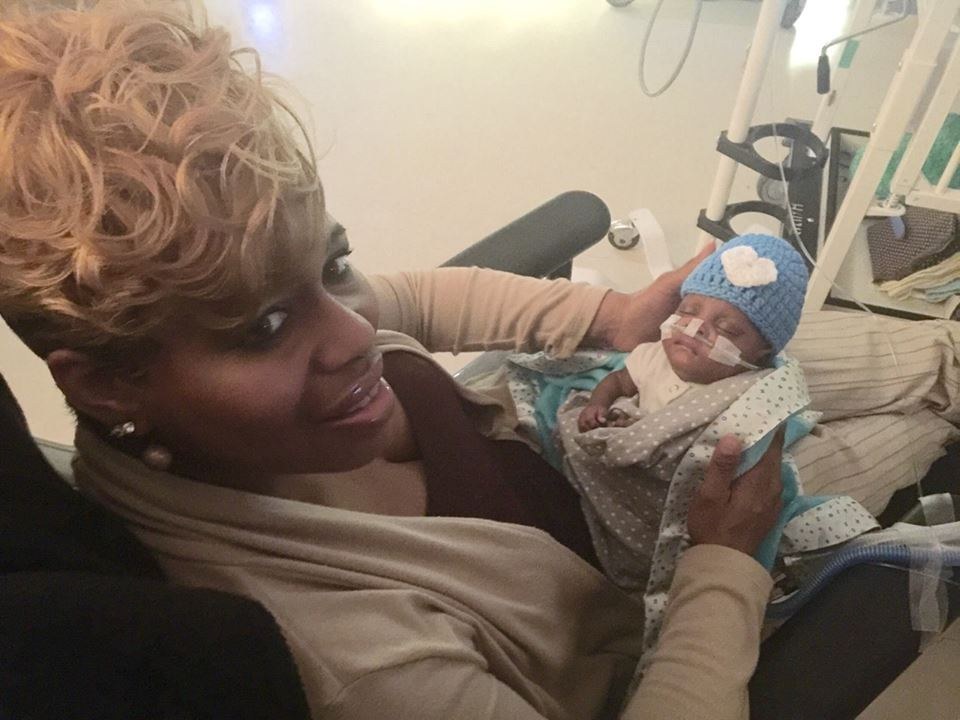 After the video went viral, the family created a Facebook page to update the world on the pregnancy. But since Kaleb's birth, it has become a source of great support and wisdom for the couple, Griffin-Graves said.
Many of the page's more than 100,000 fans often post pictures of their own preemies, to inspire the couple in Kaleb's progress.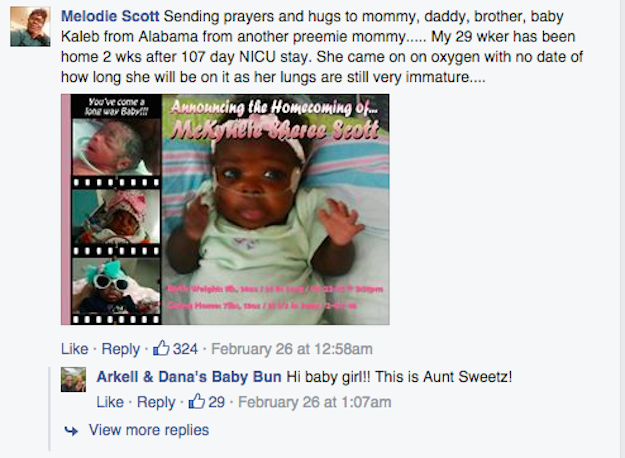 Griffin-Graves said another good thing about the page is she can ask questions, and some people have pointed out things she should ask the doctors about after she posted pictures of Kaleb.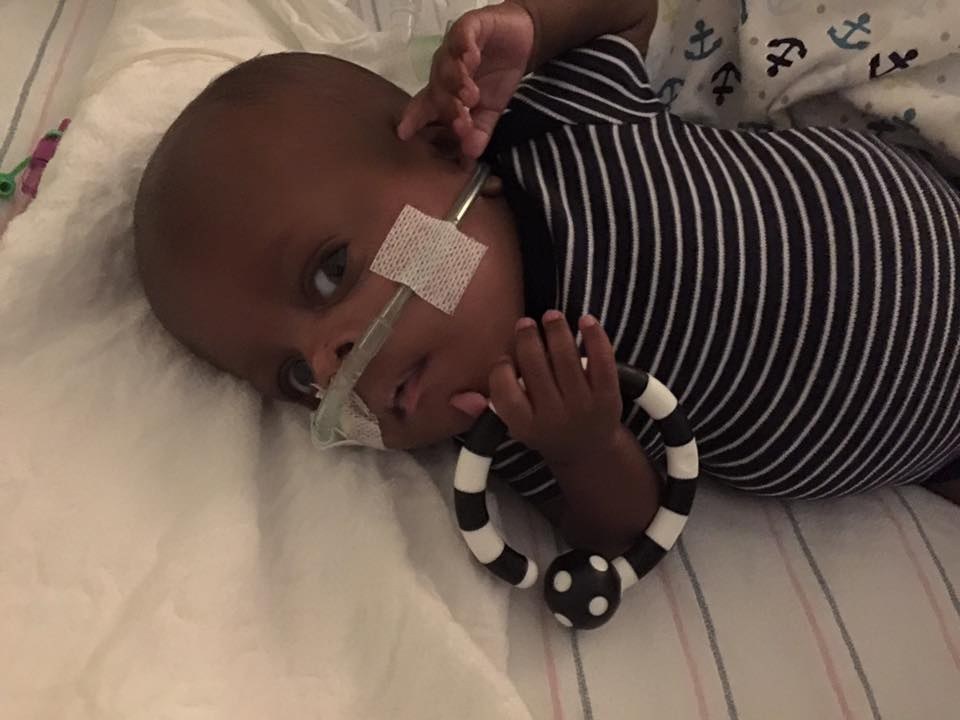 "It's not just mothers, it's also a lot of people who are in the medical field," she said of her community.
The mom has even begun reading the messages aloud to Kaleb, because the doctors encouraged her to speak to her baby as much as possible.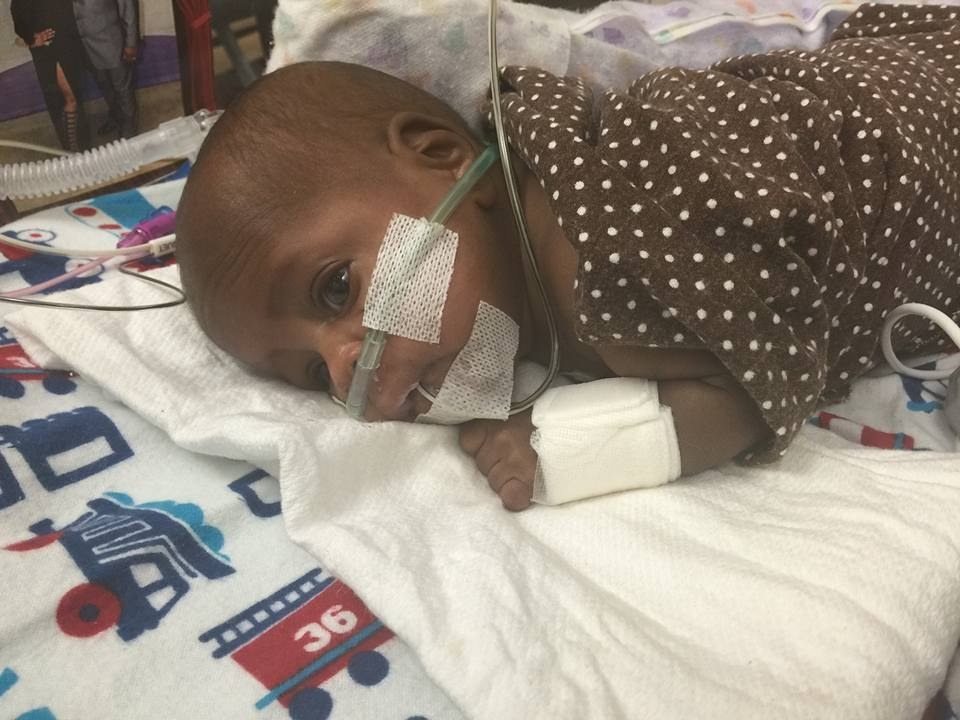 "It's thousands and thousands of messages so I will never run out," she said.
The family has also received many gifts of clothes, toys, and other baby supplies. Griffin-Graves said she has been given so many things, she has been able to make gift baskets for all the other preemie families in the hospital.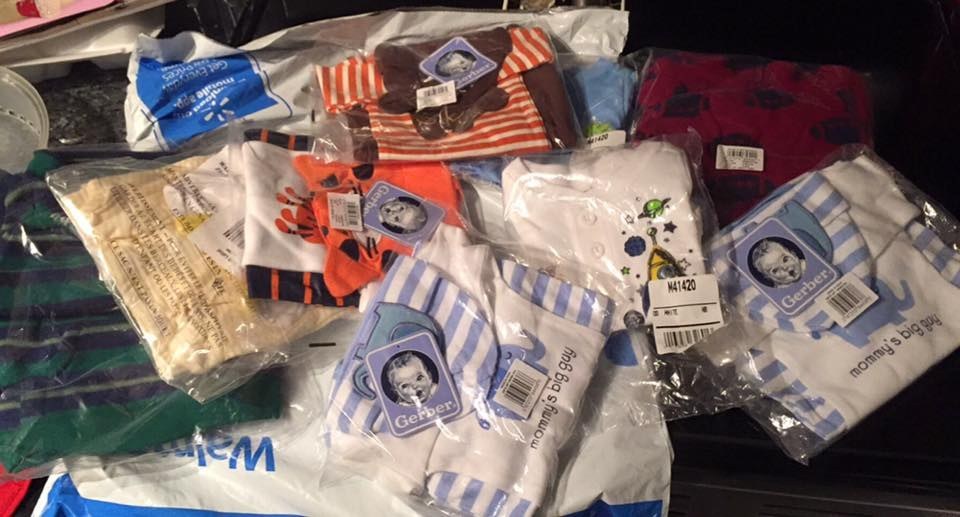 She said her next goal is to make baskets to deliver to other hospitals in the area.
"I just think there is a need," she said.
The proud mom said the family hopes Kaleb can come home from the hospital soon, and she wants everyone to know her son is a "miracle."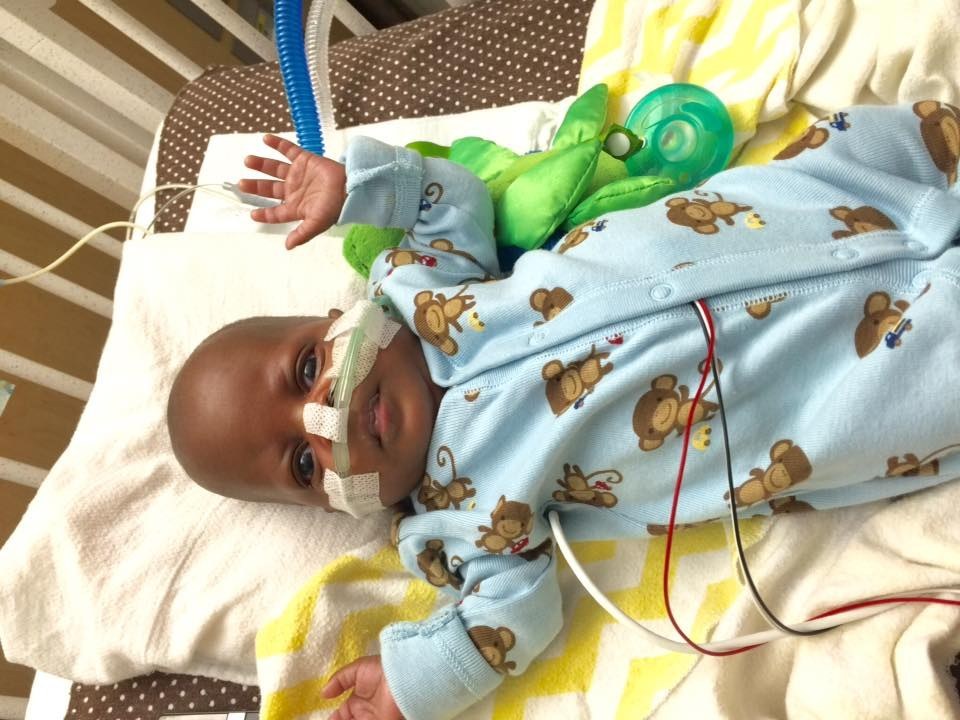 "He's our miracle and he continues to grow," she said, adding, "The only thing we can do is trust God."