Afghanistan Fires 20 Police Officers Over Beating Death Of Woman Wrongly Accused Of Qur'an Burning
Updated: 28 people have been arrested so far in the death of Farkhunda, 27, who was beaten to death by an angry mob of men who wrongly accused her of burning a Qu'ran. She was buried Sunday in a funeral attended by hundreds of people – her coffin was carried by other women.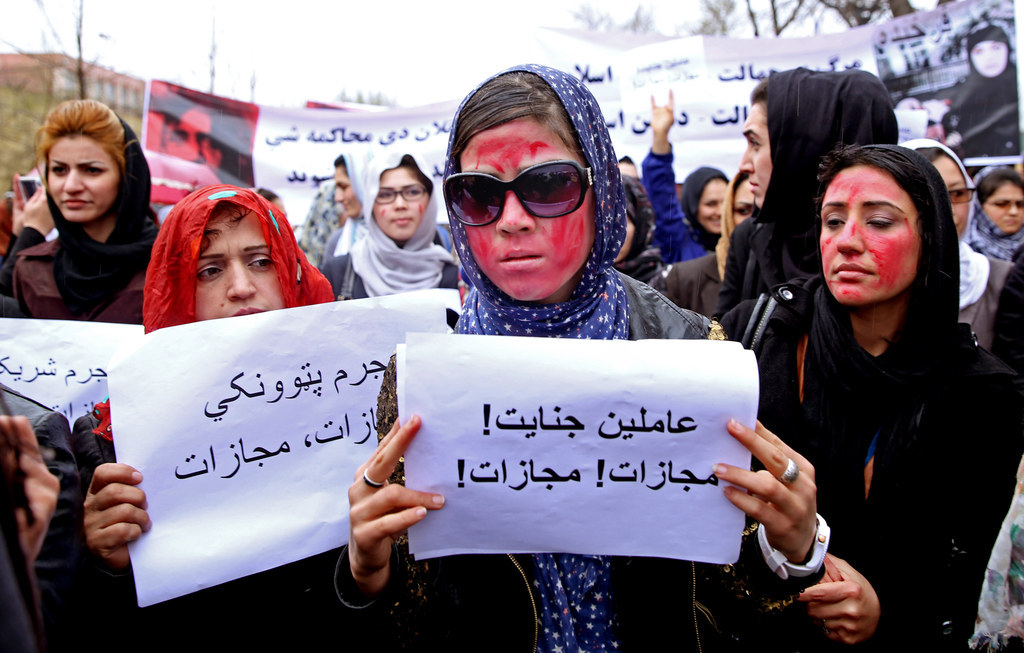 Afghanistan's Interior Minister Noorolhaq Olomi said in a statement on Tuesday that 28 people were arrested in connection with Farkhunda's murder and that police were searching "for every last person involved" in the fatal beating and burning death of the 27-year-old woman.
Olomi said that 20 police officers, including a district police chief were fired and all were being questioned to determine the failure in protecting Farkhunda and controlling the mob. The Kabul Police Chief's spokesperson was also dismissed for comments he made on the murder on his personal Facebook page.
Police were dispatched to protect more than 1,000 protesters gathered outside Kabul's Supreme Court building on Tuesday, the minister said.
Olomi said he would oversee the investigation into Farkhunda's death and police conduct.
"It is clear there was failure to carry out police duties. We will ascertain the causes of that failure and take appropriate action—including prosecutions where warranted," he said.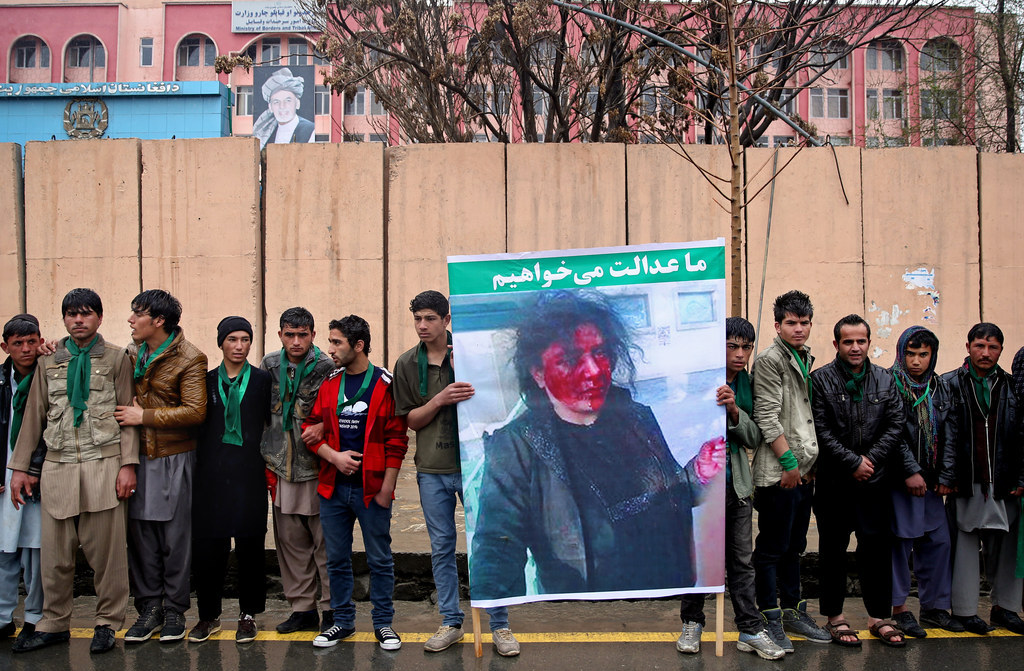 Afghanistan's Interior Minister Noorolhaq Olomi on Monday told the country's parliament that 26 people were arrested in connection with an angry mob's beating death of a woman who was falsely accused of burning a Qur'an, CNN reported.
The woman, named Farkhunda, was also tossed off a bridge, had her body set on fire, and was thrown in a river. Investigators later found no evidence of her alleged Qu'ran burning.
Farkhunda's funeral was held on Sunday. BuzzFeed News' report follows below.
An Afghan woman who was beaten to death by an angry mob for allegedly burning a Qur'an was innocent of the allegations, according to investigators. Her funeral was held on Sunday.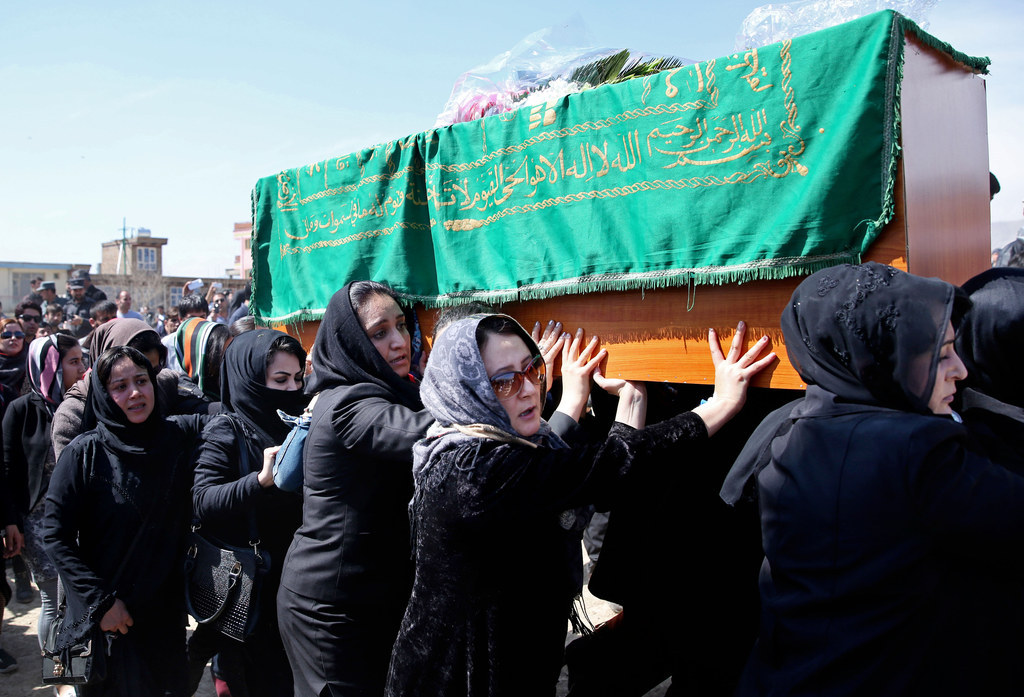 Hundreds of people came out in Kabul to lay 27-year-old Farkhunda to rest, the Associated Press reported.
Farkhunda's coffin was carried by an all-female group of women's rights activists, dressed entirely in black.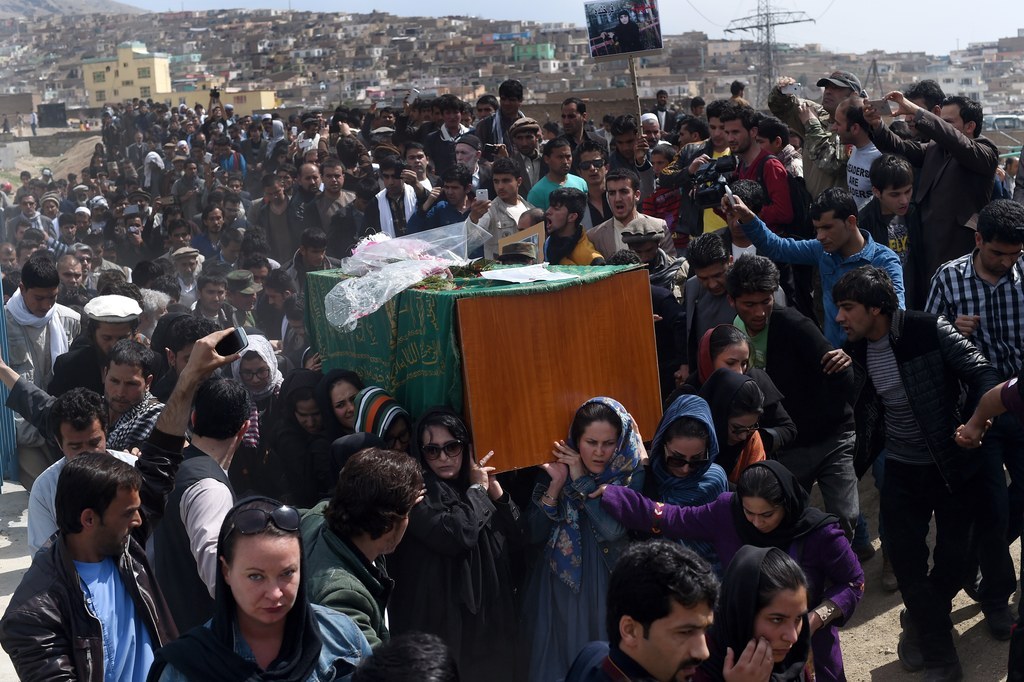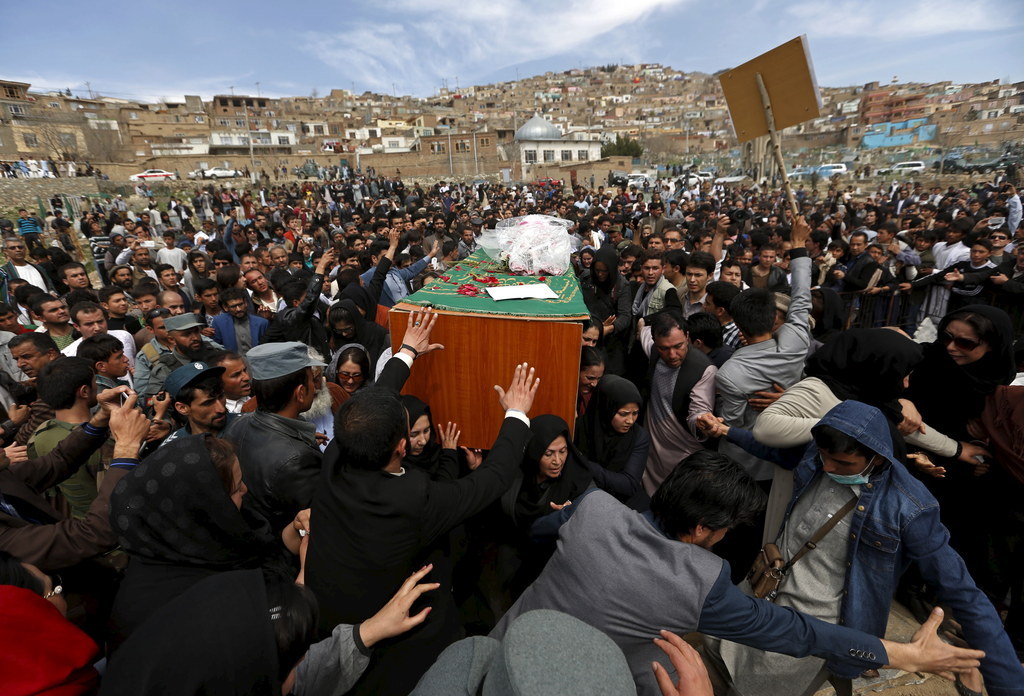 The women chanted, "We want justice," and other slogans, according to Reuters.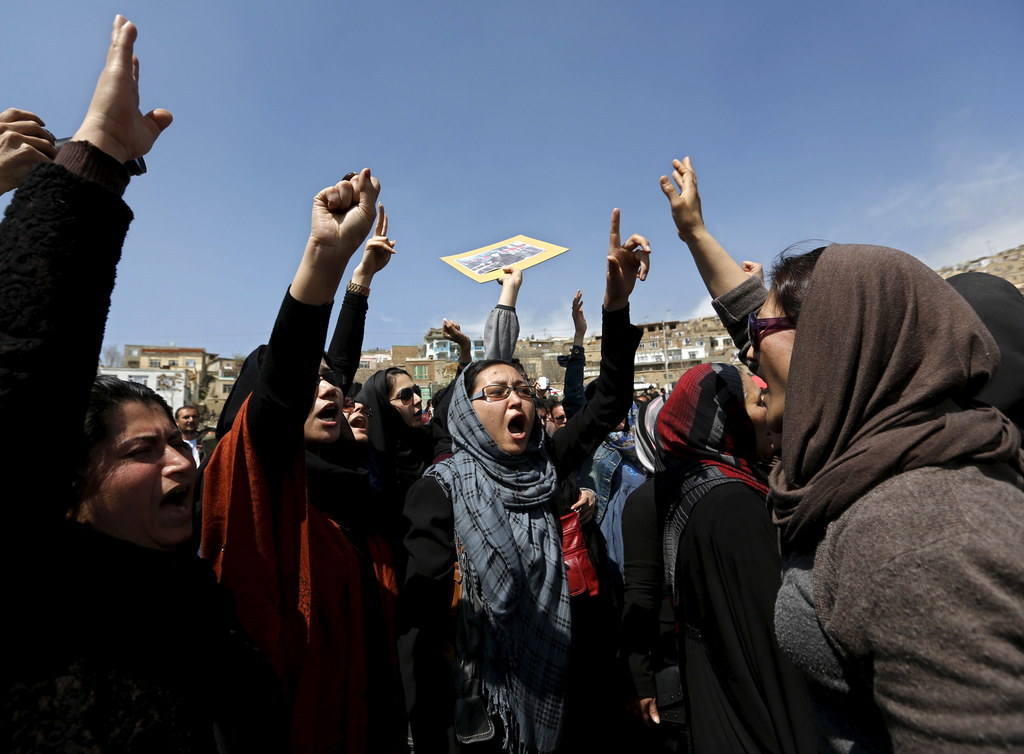 Farkhunda, who was only known by one name, was killed late Thursday by a mob of men in Kabul in the middle of the day. The men beat her, set her on fire, and threw her body in a river.
Witnesses to the attack said that Farkhunda had been burning a Qur'an before she was ambushed.
However, the top investigator on the case said that those claims were untrue, Reuters reported.
"Last night I went through all documents and evidence once again, but I couldn't find any evidence to say Farkhunda burnt the Holy Qur'an," General Mohammad Zahir said. "Farkhunda was totally innocent."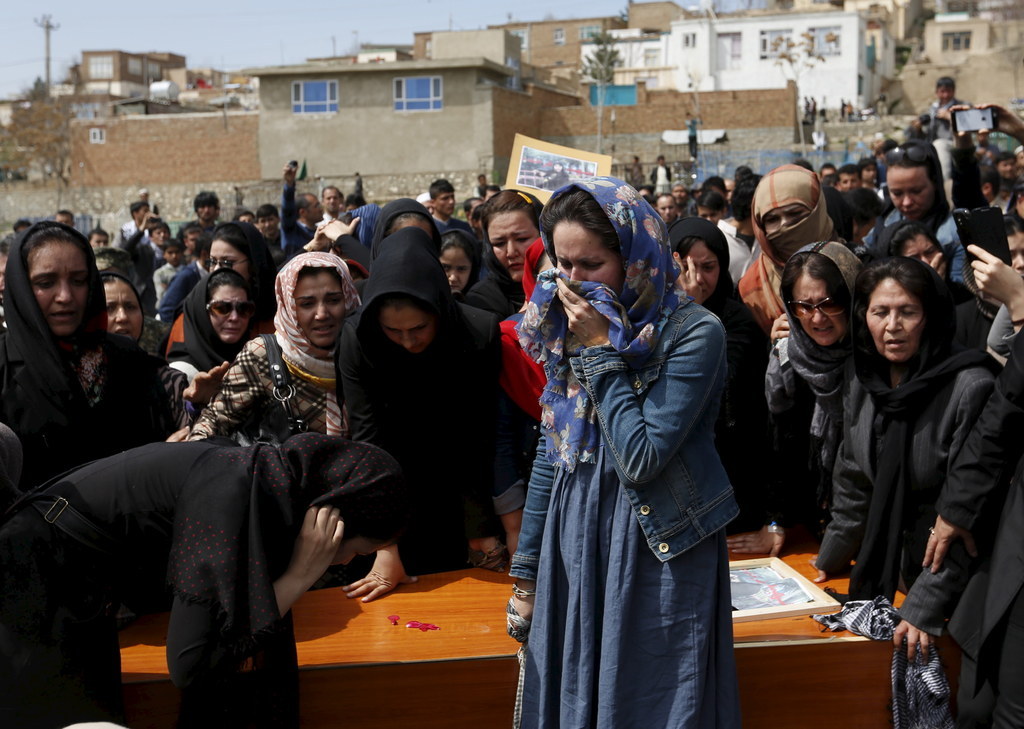 Zahir said that 13 people have been arrested over the attack, including eight police officers.
After Farkhunda's death, multiple reports said she had been mentally ill.
However, her brother Najibullah said this was not the case, Reuters said.
Najibullah said his father had falsely claimed that because he was scared for the safety of the family.
He said his sister had been a teacher of Islamic Studies, according to Reuters.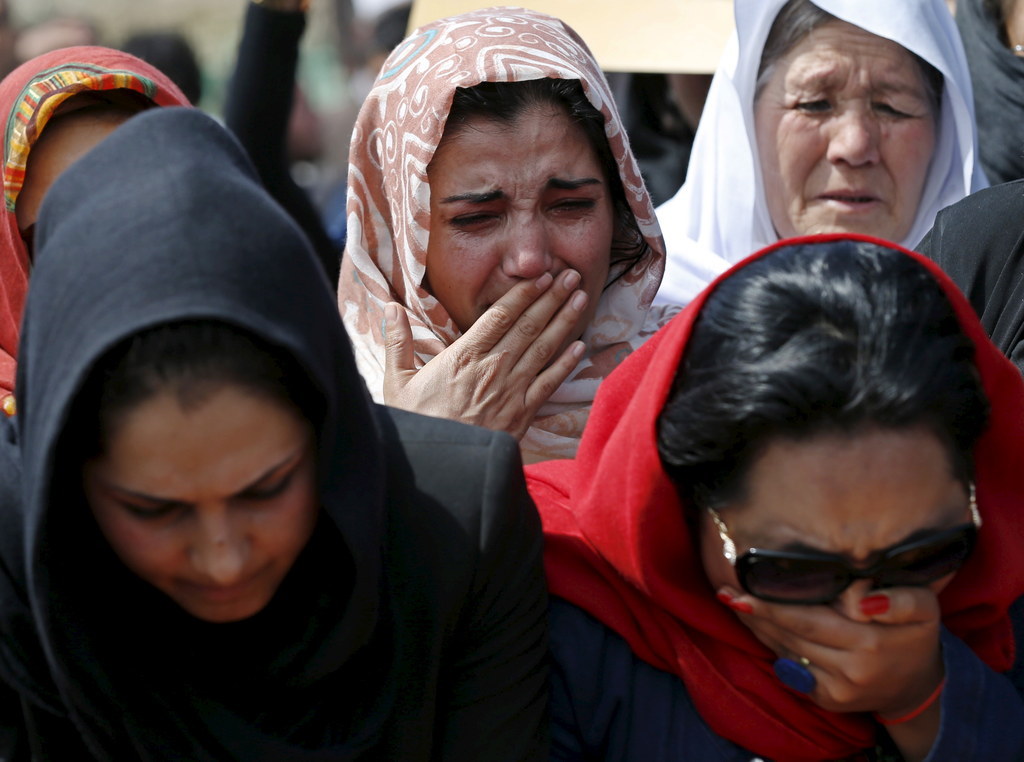 Although the killing was condemned by the country's president and other officials, some religious leaders praised the attack.
One prominent cleric said that the men had the right to kill Farkhunda because they had to defend their faith, according to Reuters.
This viewpoint was slammed by Sibghatullah Mojaddedi, one of the most prominent religious scholars in the country.