A travel reporter for the New York Times ended up reporting on a different type of travel experience on Sunday when the Megabus he was on "exploded."
Lucas Peterson, who blogs at the Frugal Traveler, live-tweeted his experience on a bus from Chicago to Minneapolis.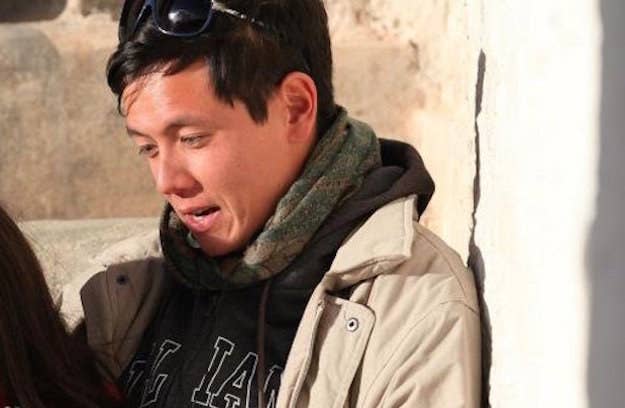 Peterson reported that things seemed off about an hour into the trip, when the driver told the passengers they needed to turn around to "switch buses."
Peterson wrote that before this, the bus stopped on the shoulder a few times and the driver got out.
Soon after turning around, the bus had a flat tire. The driver told the passengers they didn't need to get out, but Peterson said smoke soon began pouring out of the bus.
"Someone on the top deck eventually says, 'we should get off of this bus,'" he wrote. "So we all get out."
The bus pulled over in the Chicago suburb of Lake Forest, the Chicago Sun-Times reported.
Then...this happened.
And then this...
Peterson wrote that luckily no one was hurt, because people started abandoning their luggage as the fire grew.
"[The] entire thing goes up in flames [and a] series of loud booms," he wrote.
The bus suffered "extensive damage," according to the Chicago Sun-Times, and that certainly seemed to be the case according to a photo Peterson tweeted.
Many passengers had luggage that was destroyed.
"Passenger Alice Taylor estimates she lost $1,700 worth of possessions, including her laptop," he wrote.
According to its website, Megabus only covers damages up to $250. Peterson said a lot of the passengers were furious to read this.
The passengers eventually were able to get on their way to Minnesota...but they had to get on a different Megabus.
The journey seemed to go OK, though. Peterson tweeted he arrived safely in Milwaukee after about five hours of travel time.
Megabus didn't immediately return a request for comment from BuzzFeed News, but a spokesman for its parent company, Coach USA North America, told the Chicago Sun-Times it is helping authorities investigate.
"Safety is our top priority and Megabus.com is fully cooperating with the authorities with their investigation into the incident," spokesman Sean Hughes said.