A Mom Delivered A Baby Boy 54 Days After She Was Declared Brain Dead
Karla Perez died soon after her son Angel was born.
A medical team in Nebraska successfully delivered a baby boy to a mother who had been declared brain dead 54 days earlier.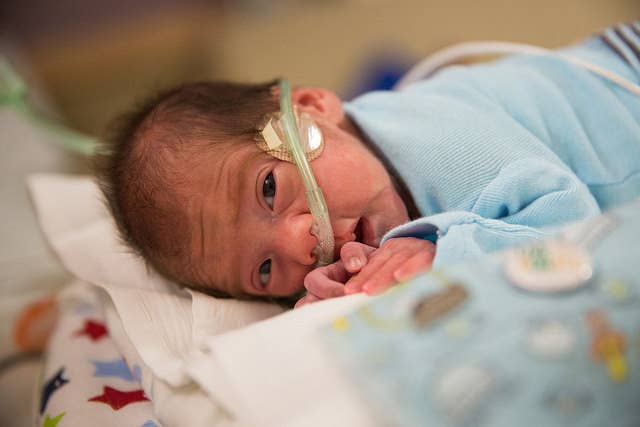 The Methodist Health System announced Thursday that Angel Perez had been born on April 4 and was in stable condition.
Dr. Brady Kerr, neonatologist at Methodist Women's Hospital Neonatal Intensive Care Unit, said that Angel had no severe complications, though he was using a feeding tube.
"It's hard for us to know the long-term outcome due to the rarity of the situation, but we are cautiously optimistic," Kerr said.
The hospital also announced that Angel's mother, Karla Perez, died just after giving birth to him on April 6.
"Angel's first cry was bittersweet – it meant he was alive, but Karla was gone," the hospital said.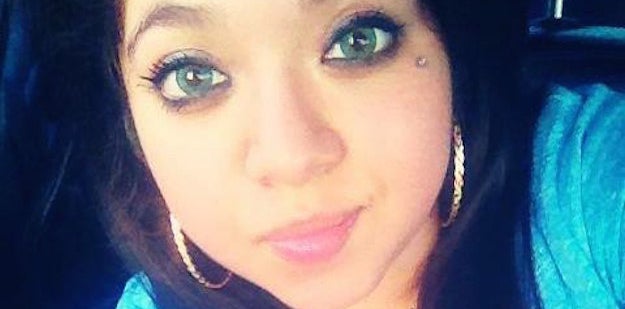 Perez was a "vibrant" 22-year-old mother of one, the hospital said.
Perez had been diagnosed with juvenile rheumatoid arthritis at a young age, and doctors told her she may never have children.
However she had delivered her first child, a daughter, without any issues.
The hospital said that Perez had decided to go off of her medications in order to have a second child with her partner.
"They really wanted this baby. A healthy pregnancy was more important than her own comfort," the press release said.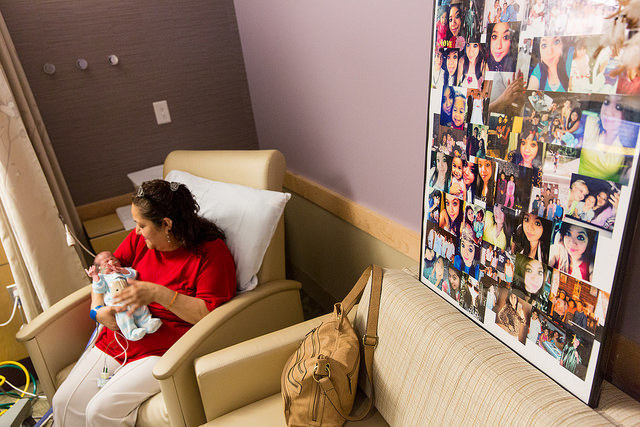 On February 8, Perez began to complain of a horrible headache that wasn't getting any better, the hospital said.
Suddenly, she collapsed in her home and was rushed to the hospital.
Doctors determined she had suffered a catastrophic intracranial hemorrhage and was brain dead.
However, doctors determined they could try and save her baby, who was 22 weeks old.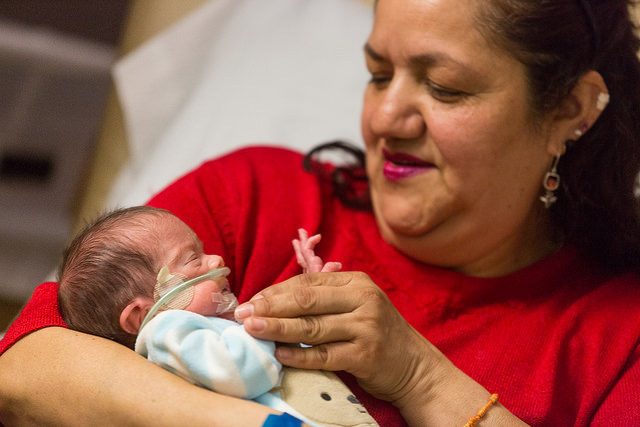 The move was risky. There are only 15 cases like Perez' in history, and the last one was in 1998.
"There is nothing in the books about how to provide medical care in this situation," Dr. Todd Lovgren, a maternal-fetal medicine specialist, said in the press release. "That's why our team approach was so important. We needed everyone on board with what we were trying to accomplish."
They were successful and Angel was delivered 54 days later. He was at 30 weeks gestation.
The hospital said the baby's birth was bittersweet but that Perez left an amazing legacy in her son.
"I couldn't be more proud of our medical team and the more than 100 staff who were a part of her care," the hospital's vice president and COO Sue Korth said. "Karla's loss of life was difficult, but the legacy she has left behind is remarkable."