A Man Is Facing Charges After Filming Himself Jumping Into A Zoo Cougar Exhibit To Pet Them
The self-proclaimed animal lover told local media the big cats seemed like they just "wanted some love."
A self-proclaimed animal lover is in hot water after he filmed himself hopping a fence at a zoo in Ohio to pet some cougars in an exhibit.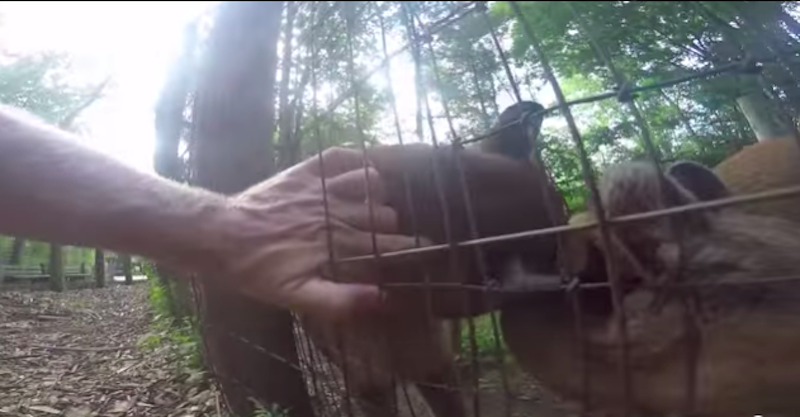 The video has received thousands of views, but unfortunately for Newell was also seen by zoo officials.
The zoo said in a press release on Friday that it is pressing charges against Newell for criminal trespassing, a misdemeanor, in the incident.
"Animal welfare and safety are two of our top priorities" Tom Stalf, the president and CEO of the Columbus Zoo, said. "Barriers, like the fence line at the cougar habitat, are in place to keep our guests and animals safe. The actions taken in this video were alarming and resulted in our decision to press charges."
After the charges were announced, Newell told WCMH-TV that he regretted the illegal petting.
He also admitted he was lucky he still has his hand.