A newlywed in California is turning to social media for help finding the person who stole her wallet from her bridal suite while she was getting married.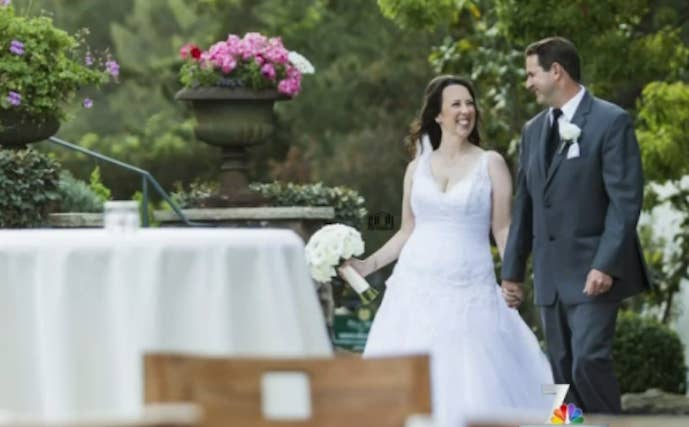 Michelle Wilcox Tietz told KNSD-TV that she was robbed on July 7, as she was exchanging vows with her new husband.
A spokesperson for the San Diego County Sheriff's Office said in a press release they are investigating the theft.
According to authorities, Tietz was last to leave the bridal suite and secured it herself. The press release does not name Tietz.
Tietz and her husband came back to the room about an hour later, but she didn't realize her wallet was gone from her purse until the next day.
"Upon contacting her bank, the victim was told multiple charges had been made to her card(s) immediately after 6:00 p.m. the previous night — during the ceremony," the release said.
Officials also released surveillance photos of the alleged suspect, who appears to be a woman. Tietz decided to post the photos to her Facebook page, in hopes someone would recognize the woman.
The photo has since been shared more than 1,000 times, with many people commenting in support of Tietz. She also posted the photo to Instagram with the hashtag #letscatchathief.
Tietz wrote on Facebook that she is hoping someone will recognize the woman, and bring her to justice.
"It was quite a shocker," she wrote on Facebook.