A 12-year-old girl has discovered a rare Egyptian amulet bearing the name of a pharaoh while on a sifting project in Jerusalem.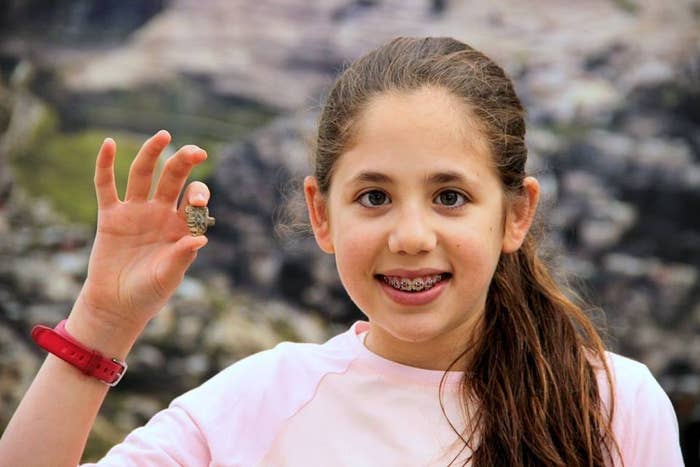 The find was announced in a blog by the The Temple Mount Sifting Project, an archeological project aimed at finding treasures in piles of earth removed from the site.
The girl, Neshama Spielman, and her family were some of the more than 170,000 people who have volunteered to sift the dirt since the program started in 2004.
"Since the Temple Mount has never been excavated, the ancient artifacts retrieved in the Sifting Project provide valuable and previously inaccessible information," the project's co-founder, Zachi Dvira, said in the blog. "The many categories of finds are among the largest and most varied ever found in Jerusalem."
Neshama said in the blog that when she spotted the amulet she immediately thought it could be a big find.
"While I was sifting, I came across a piece of pottery that was different from others I had seen, and I immediately thought that maybe I had found something special," she said. "It's amazing to find something thousands of years old from ancient Egypt all the way here in Jerusalem. Celebrating Passover this year is going to be extra meaningful to me."
The amulet is more than 3,200 years old and bears the stamp of the pharaoh Thutmose III, who ruled from 1479 – 1425 BCE.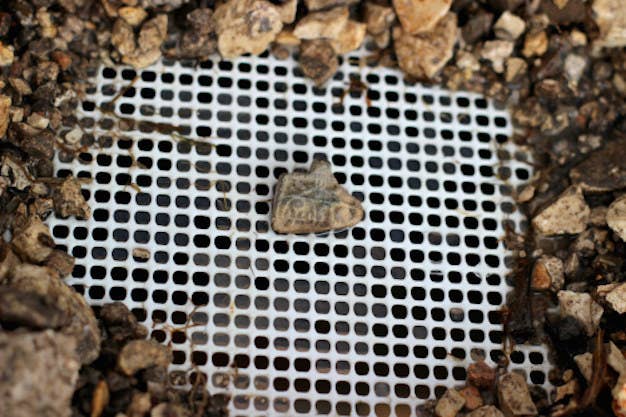 The project called the pharaoh one of the ancient kingdom's "most important rulers." The amulet likely made its way to Jerusalem because the city was under Egyptian rule at the time.
The project said that other items with Thutmose III's name on it have been found in Jerusalem before, but this is the first amulet to be discovered.
"A discovery such as this is particularly symbolic at this time of year, with the Passover festival just a few days away, and represents greetings from the ancient past," archaeologist Assaf Avraham said in the blog.