This is an excerpt from Please Like Me, the BuzzFeed News newsletter about influencers and internet culture. You can sign up here. In our new column, Social Media Made Me Do It, we try a new trend, product, or tip from the feed.
Summit One Vanderbilt has become the trendiest built-for-Instagram location to announce your sexy Big Apple trip. Pose for photos amid a flurry of gigantic silver balls. Take a pic sitting on a glass floor with Manhattan's tightly packed buildings below (often captioned "head in the clouds").
The skyscraper opened last October, and already over 258,000 Instagram posts have tagged it.
So, we on the BuzzFeed News internet culture team decided to take a little field trip since two of our reporters were visiting from London. Disclaimer: We were comped two review tickets and paid for three.
Immediately, the elevator ride zooms up 90 flights silently, with an accompanying strobe light show (ooh!). The height is only noticeable when your ears pop. The three floors at the top are completely enveloped in mirrors and reflective surfaces for an infinity effect (aah!).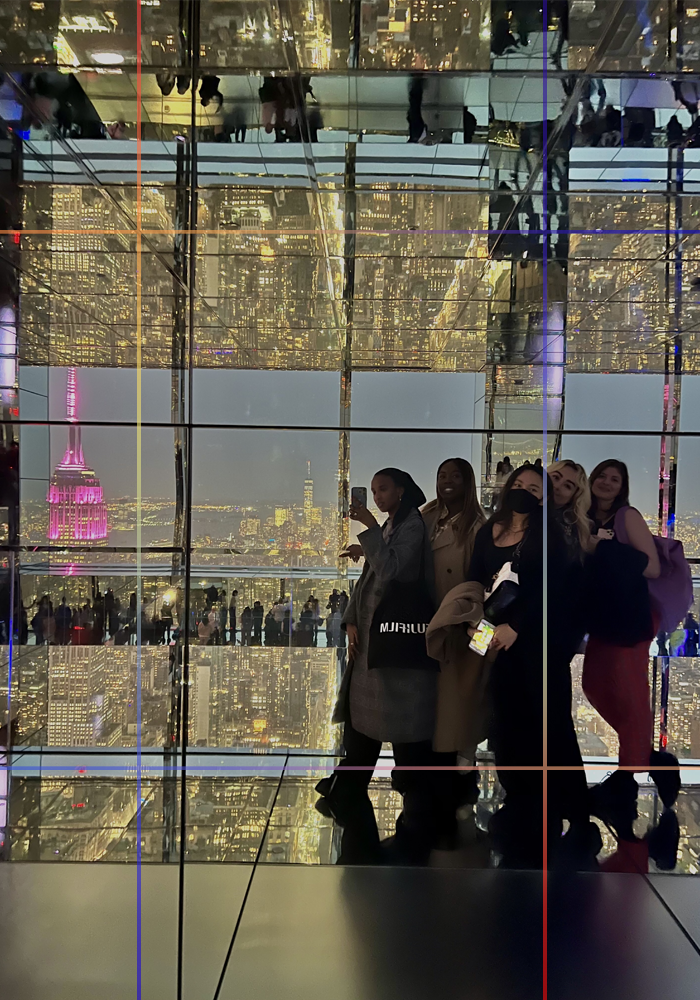 There are plenty of walkthrough experiential rooms to make all of your feeds glimmer. The whole time, you are surrounded by views of the Empire State Building, the Chrysler Building, and Central Park. For an extra bit of terror, there's an outside elevator that slowly, slowly moves up to view the center of the entire island of Manhattan.
Everywhere, people were taking photos. The remnants of Tropical Storm Ian destroyed the sunset — always the most popular time for visitors — but still hundreds crammed into the space for cool photos of the gray skies.
It's not the 2010s Instagrammable pop-up museums with only one or two good photo moments — even the corners by the bathrooms, or in-between hallways, were set up for a good pic. Not to be biased, but ours came out stunning.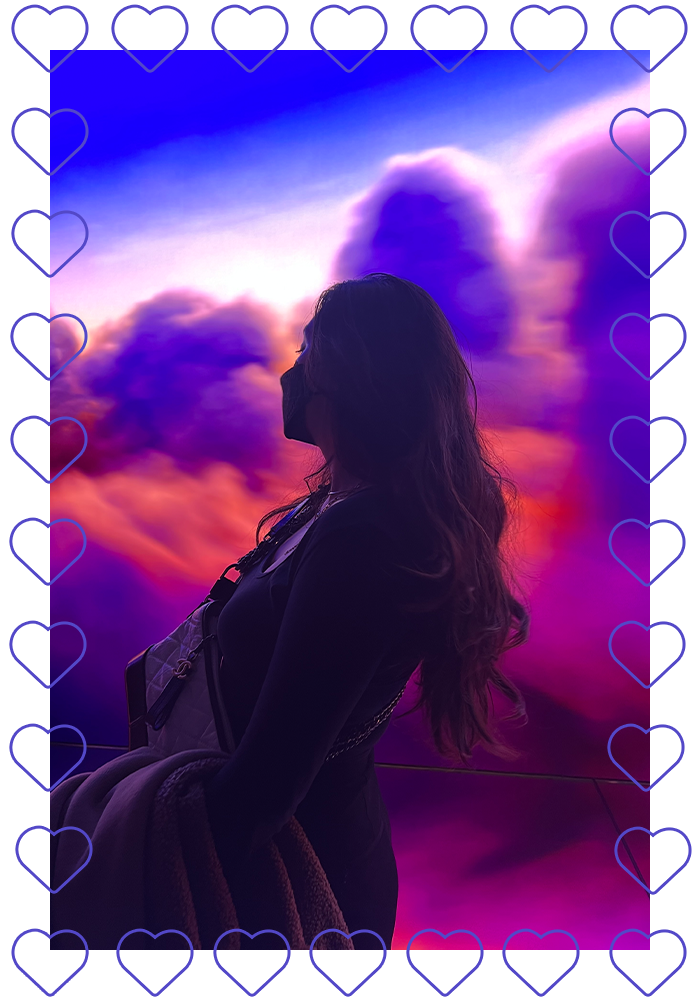 As someone who generally cringes at touristy experiences, Summit was an exception. The immersive experience gives you bird's-eye views of Manhattan you wouldn't get elsewhere, making it clear just how tiny we are in this concrete jungle.