On Friday, Yelp introduced a new desktop and app-accessible tool that will help users find businesses that are equipped with gender-neutral restrooms.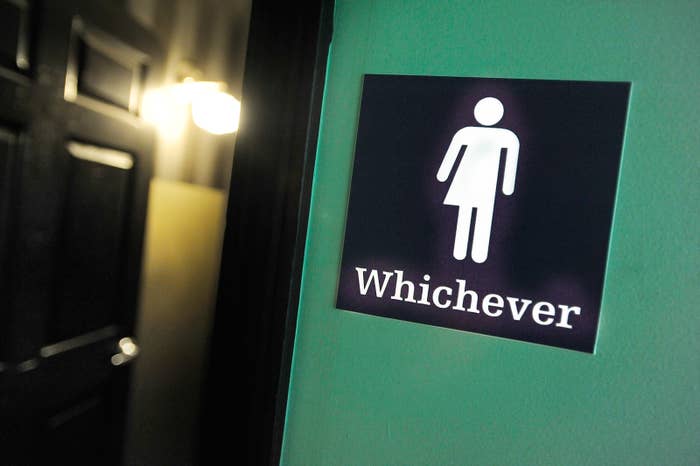 So now, in addition to noting if a restaurant is "good for kids" or "accepts credit cards," you will be able to notify others if there is a gender-neutral restroom as well.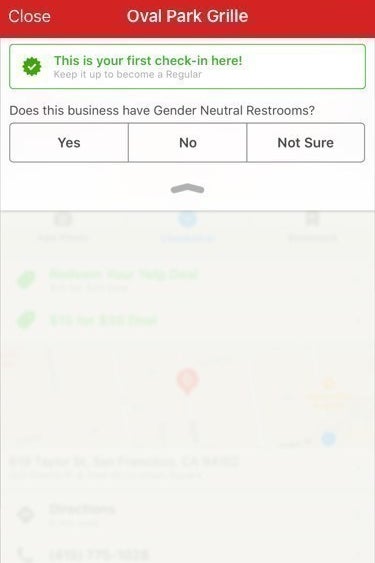 The company is mapping bathroom locations with the help of both users and business owners. Users who check into a location will be able to "check" for gender-neutral bathrooms, while business owners will be able to edit their own establishment's page.
In the next couple of weeks, users will also be able to search specifically for businesses that have gender-neutral restrooms.
Rachel Williams, Yelp's Head of Diversity and Inclusion, told BuzzFeed News the new feature was added in direct response to the Trump administration recently rescinding protective guidelines for transgender students.
"In response to the recent public policy assault on LGBTQ community, and timed for our support of the Gavin Grimm Amicus Brief signed by more than 100 companies, we believe it's important for the business community to speak up when our nation's values are threatened," she explained.
"Yelp thrives on inclusion and acceptance, and it's always the right time to reaffirm this with our community," she added.
Yelp was one of several companies — including AirBnB, Apple and Microsoft — which signed a friend-of-the-court brief in support of Gavin Grimm, a trans teen who sued his Virginia school board after being denied access to the boys' restroom at school. His case will soon be heard by the Supreme Court.