Meet V Wegman. The 21-year-old, who identifies as nonbinary, recently completed an internship at NASA's Langley Research Center.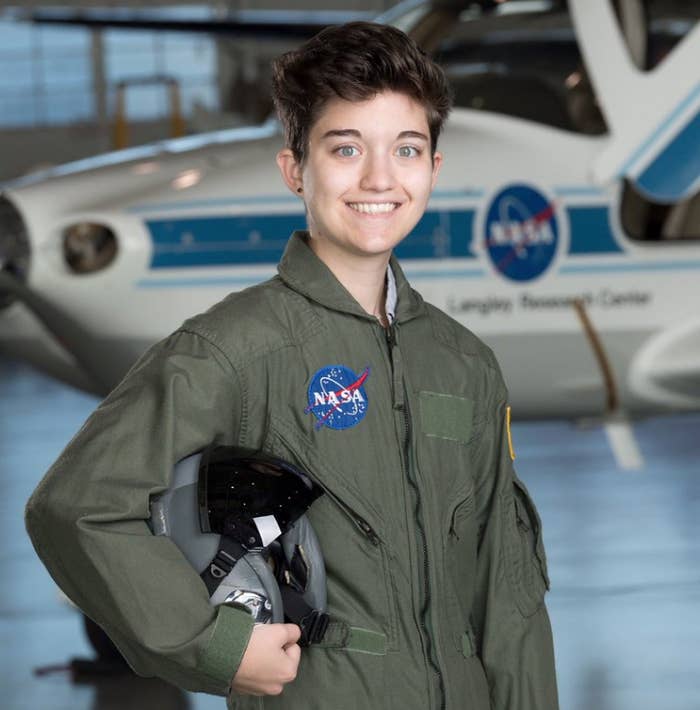 On Tuesday, the Supreme Court ruled that the Trump administration's ban on most transgender people serving in the military could take effect as three cases proceed in lower courts. (Another case was left in limbo.) Wegman took to their personal Twitter to speak out against the decision.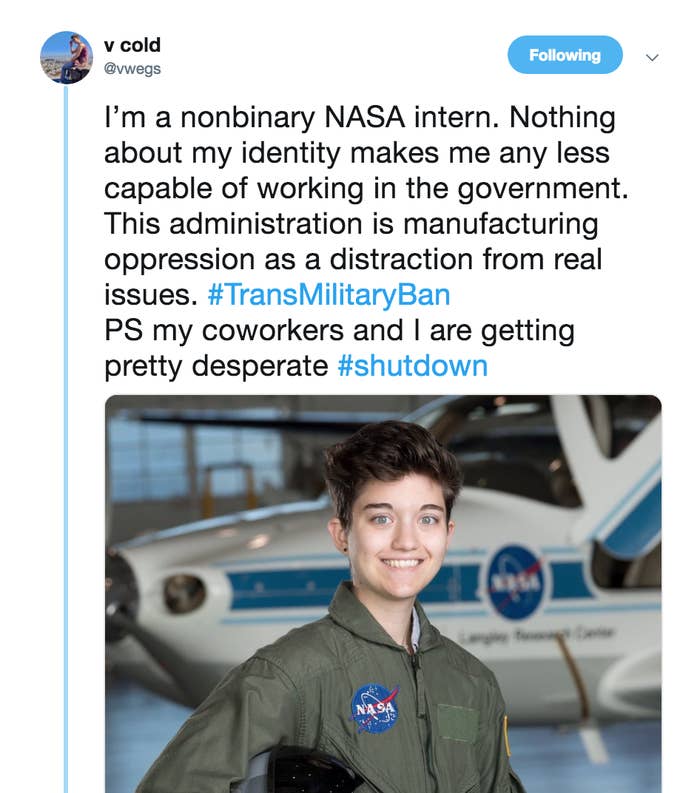 The tweet quickly blew up, gathering up over 600 retweets and 26,000 likes.
A lot of people were inspired by Wegman's message and for the courage in putting themselves out there in response to the trans military ban.


Wegman's fellow government employees also had their back: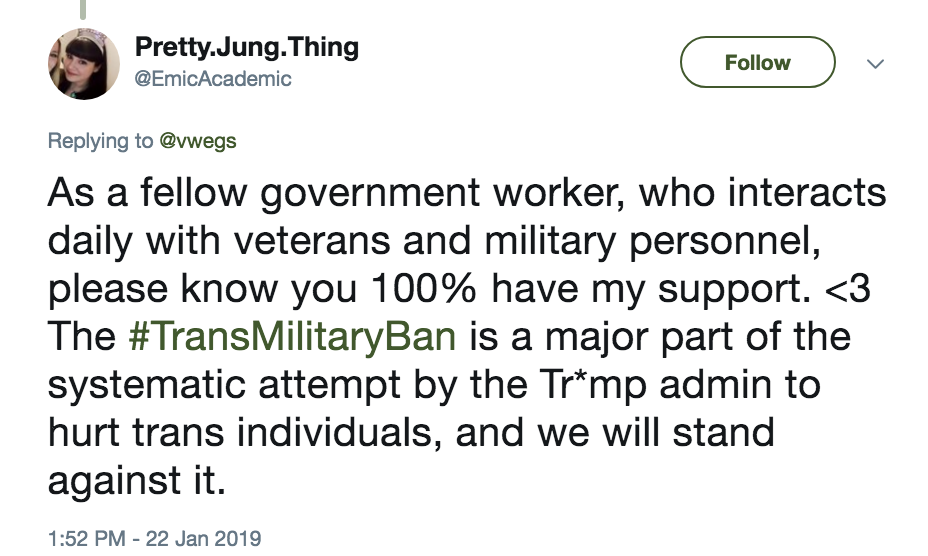 The huge response online has been tough on the former NASA intern's mental health, but, they say the positive feedback has been for the most part very uplifting.
"I felt that I needed to say something, not because I thought I would get a platform — I did not expect this response."