Martie Todd Sirois, a mother in North Carolina, published an open letter on Facebook Saturday thanking a clothing store for girls for going the extra mile to ensure her gender-nonconforming son, Charlie, could try on clothes safely and comfortably.
In her post, Sirois explained that her 10-year-old had been wanting to shop at Justice, a chain that markets its clothing as "just for girls," since he was 4. Often he ended up enviously watching his older sister shop there.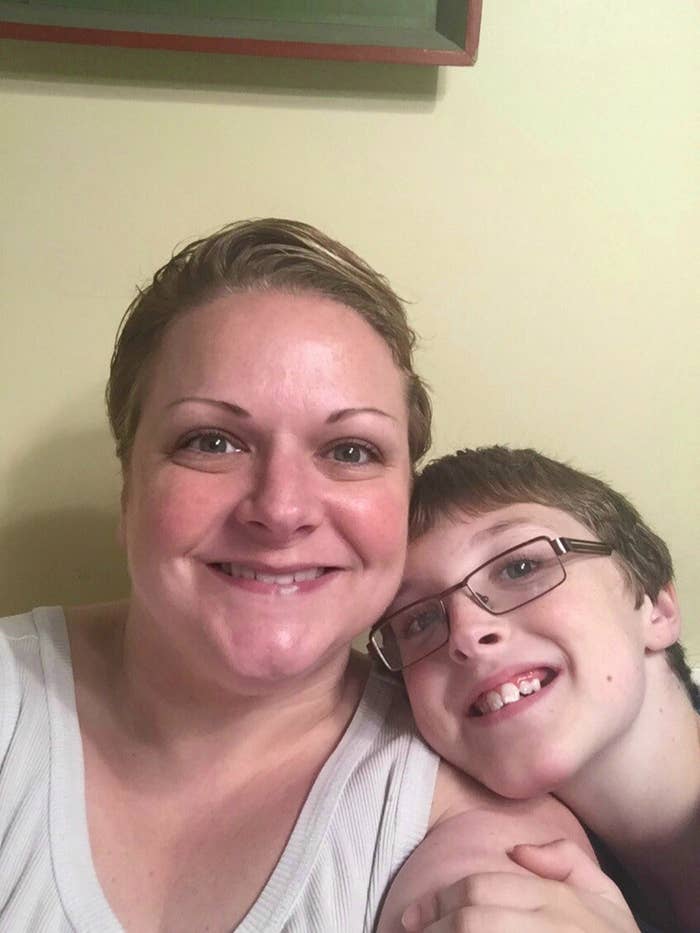 Sirois told BuzzFeed News that Charlie, who doesn't feel the need to gender himself but usually sticks to male pronouns, "is truly himself" in feminine clothes.
"There's a whole different air of confidence and comfort. Why wouldn't I want to encourage that?" she said.
She added that she and her husband will "continue to support him, whether he ends up trans, agender, cisgender, or just stays gender-nonconforming."
Sirois, who also runs a blog about raising a gender-nonconforming child, felt unsure if a store that clearly markets itself to young girls would allow Charlie to come in and try on clothing.
After mentioning her concerns in a support group for parents of gender-nonconforming children, help starting pouring in to plan a shopping trip. One mother in the group actually showed up at the store to speak with a manager in person, while another purchased a gift card for Charlie.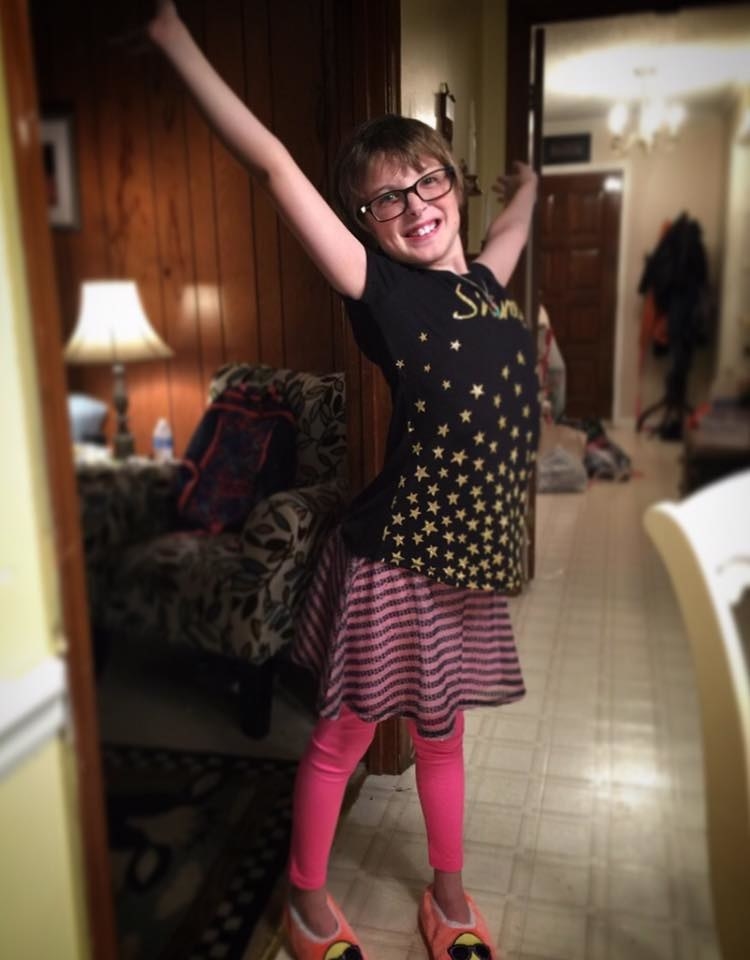 One of the store's managers, Stephnie, assured the family that "everyone is welcome at Justice." Sirois wrote that on the Friday afternoon they arrived at the store, her son's eyes were "huge and overwhelmed with possibilities."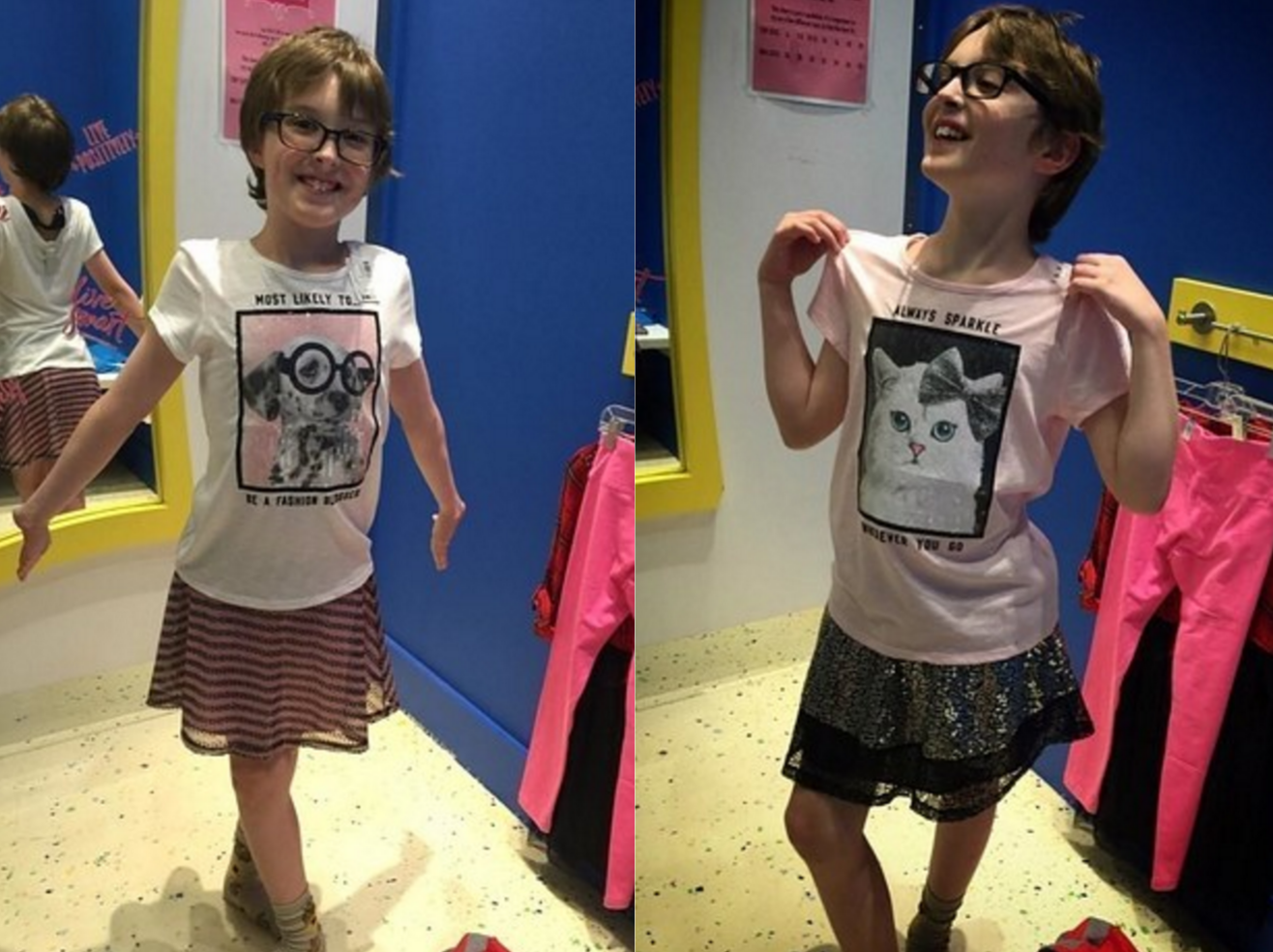 She wrote in the letter:
After getting a feel for what colors, textures, and patterns he liked, Stephnie showed us several possibilities, from sequined mini skirts to slim jeggings. My son LOVED them all. We went to the changing room, and my son couldn't get those clothes on fast enough. Once that first outfit was on, he posed and admired himself in the mirror, spun around in circles to see the skirt poof out, and studied himself from all angles in every possible combination of outfits. It was pure joy. My son dropped his frequent doom and gloom look and suddenly sprang to life in these clothes. There was no denying he became a different, more confident, and happier child when wearing pretty things.
Sirois snapped this photo of Charlie outside the store, right next to store signage that reads "just for girls."
People are congratulating both the store — and Charlie's mom — for being so supportive.