The first season of Aziz Ansari's Master of None gave the world the gift of Denise (Lena Waithe). It's no surprise the sarcastic best friend, perfectly portrayed by Waithe, quickly became a fan favorite on the must-binge Netflix series.
And now with the arrival of Season 2, there is even more Denise to fall in love with. In fact, an entire episode is dedicated to exploring her coming-out story.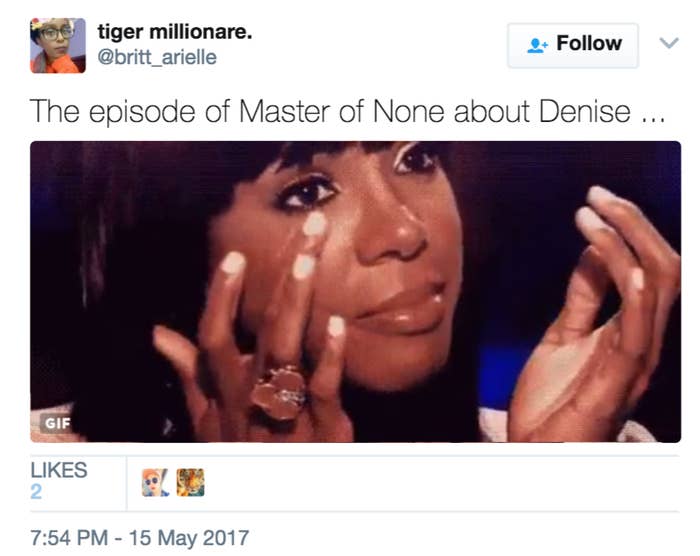 And even though the new season has only been out for a short time, people are already in agreement that the "Thanksgiving" episode is one of the all-time greatest of the series.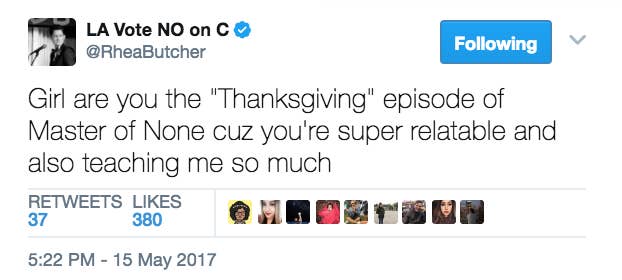 The eighth episode, which takes place over several years of Thanksgiving celebrations, flashes back to a teenage Denise (Eden Duncan-Smith) confiding in Dev (Suraj Partha) about her sexuality for the very first time.
And young Dev's amazingly nonchalant reaction.
And then there's the scene in which Denise (now in college) finally comes out to her mom, played by the one and only Angela Bassett.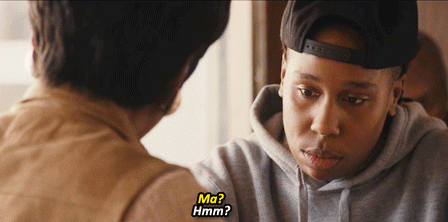 The episode, cowritten by Waithe, explores how difficult it can sometimes be to come out to your family — and also the unique experience of coming out within the black community.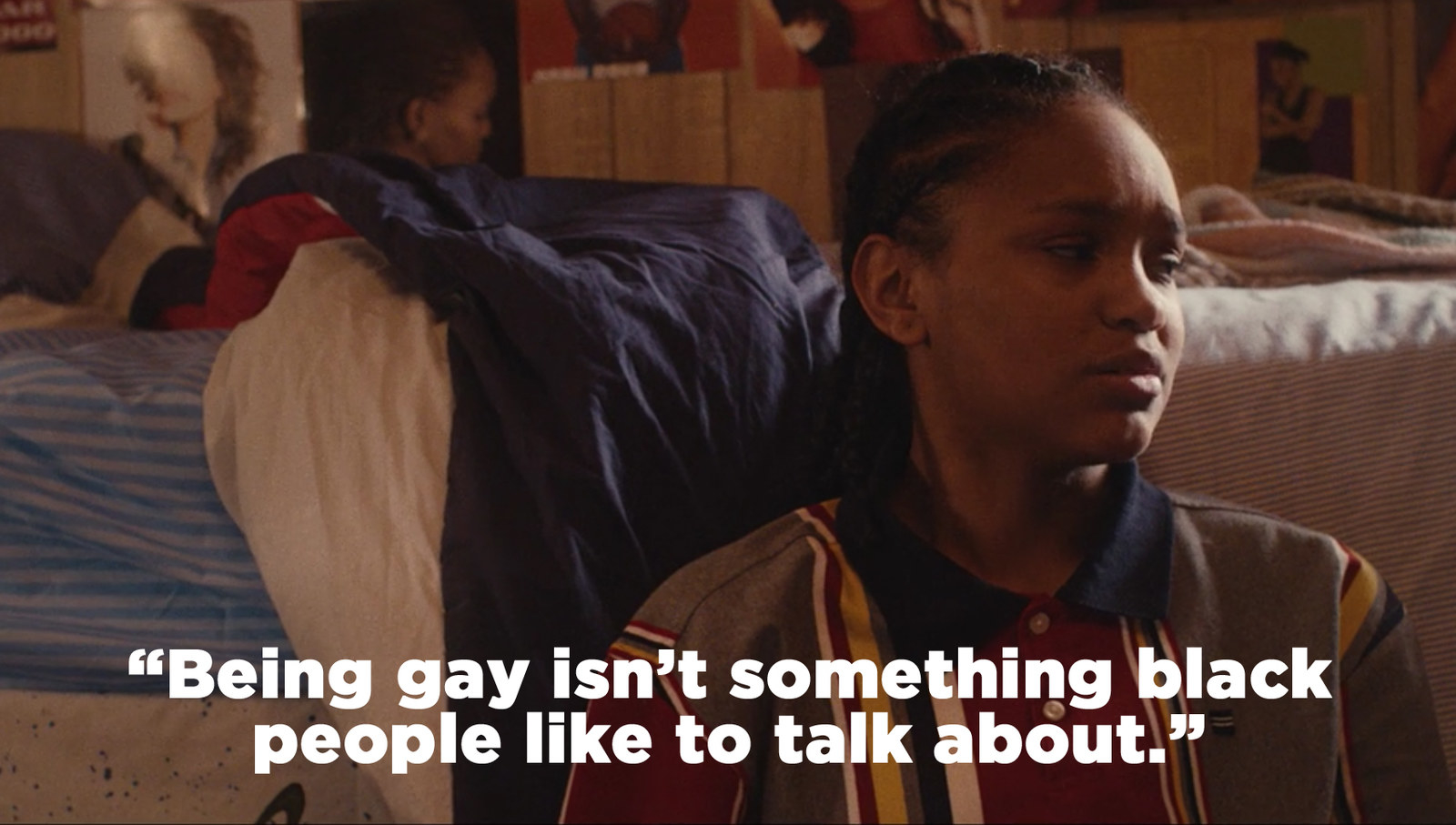 And it nails those often terrifying milestones that follow coming out, like bringing a girlfriend home for the very first time.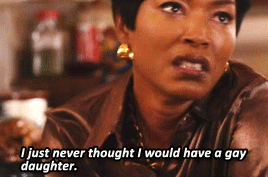 People wasted no time logging onto Twitter so they could share their reactions to the special episode. Let's just say it left people emotional.
"If you only watch one episode of Master of None make it the Thanksgiving episode," one person tweeted. "Never seen a story told like that."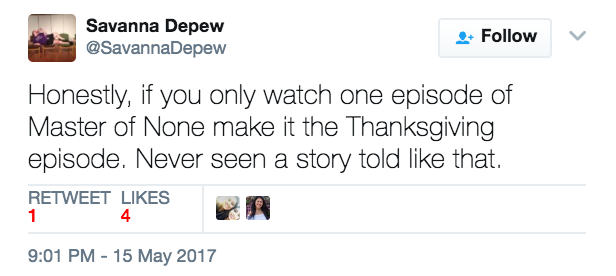 "Powerful conversations & exploration of relationships that is never seen on TV," said another.
The episode even had people calling for a Denise spinoff series.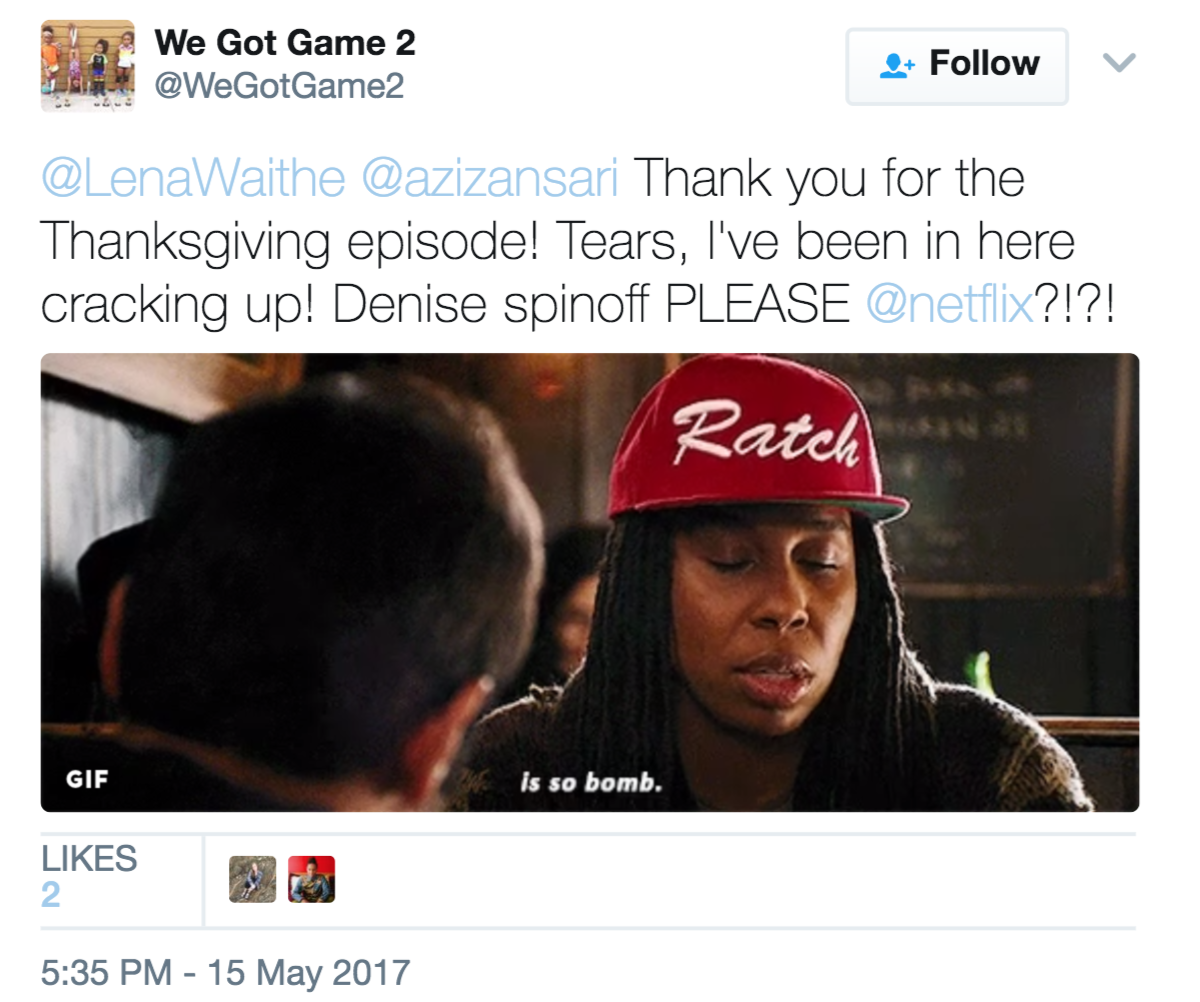 Some claimed it was on par with last season's popular "Parents" episode, which was about what it's like growing up with immigrant parents in America.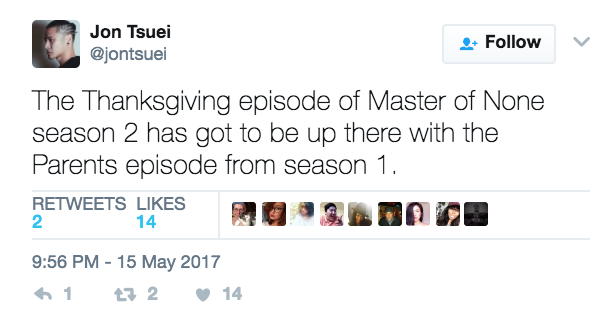 Everyone seems to be in agreement that this episode gets a lot of things right.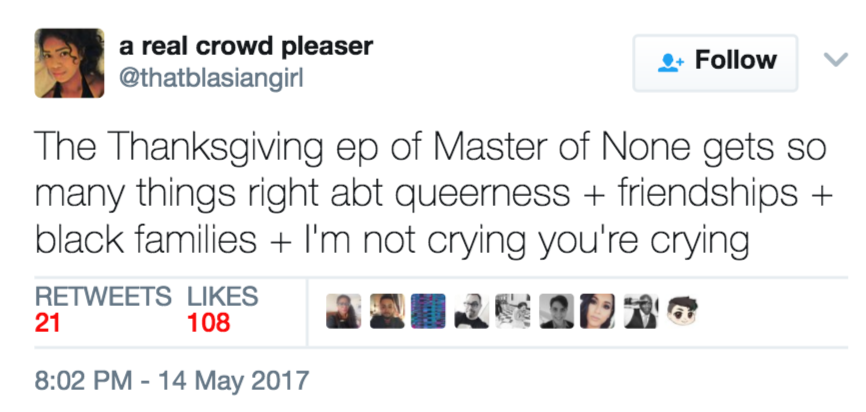 And let's just say you should probably sit down to watch with tissues ready.

Seriously.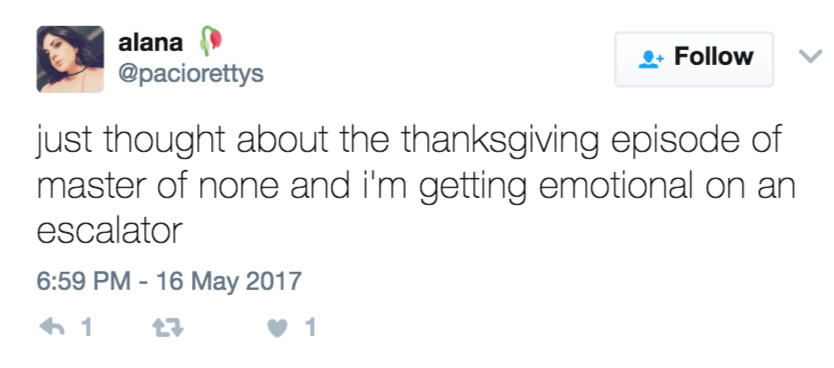 To conclude: If you watch only one episode of the new season of Master of None (and let's be real — why only watch one?) let it be the "Thanksgiving" episode.