The new Power Rangers film, which hits theaters this Friday, will reportedly feature an LGBT Ranger on the colorful superhero squad.
Fans of the series took to Twitter to share their reactions to the new plot development, which breaks away from the original series.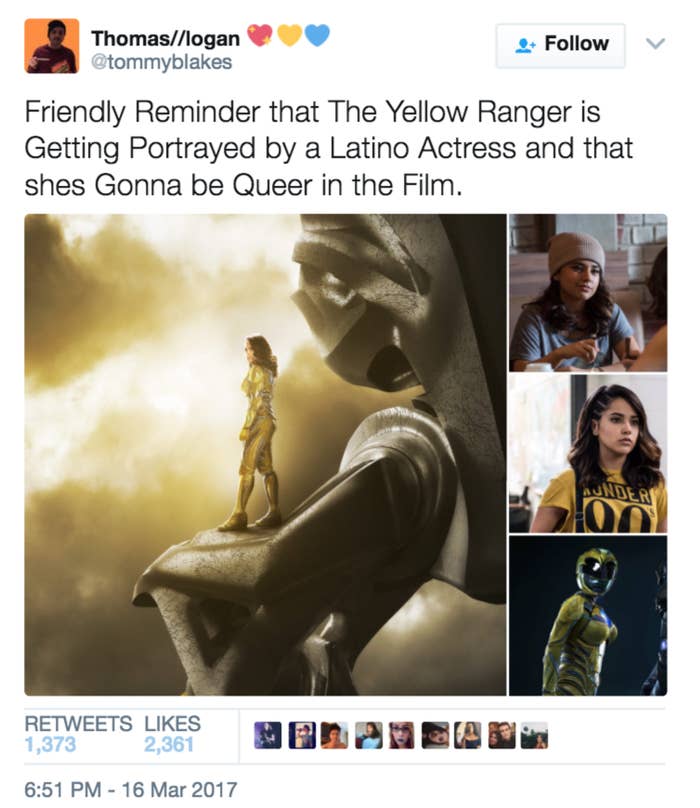 A lot of people were very excited to welcome a queer Ranger to the team.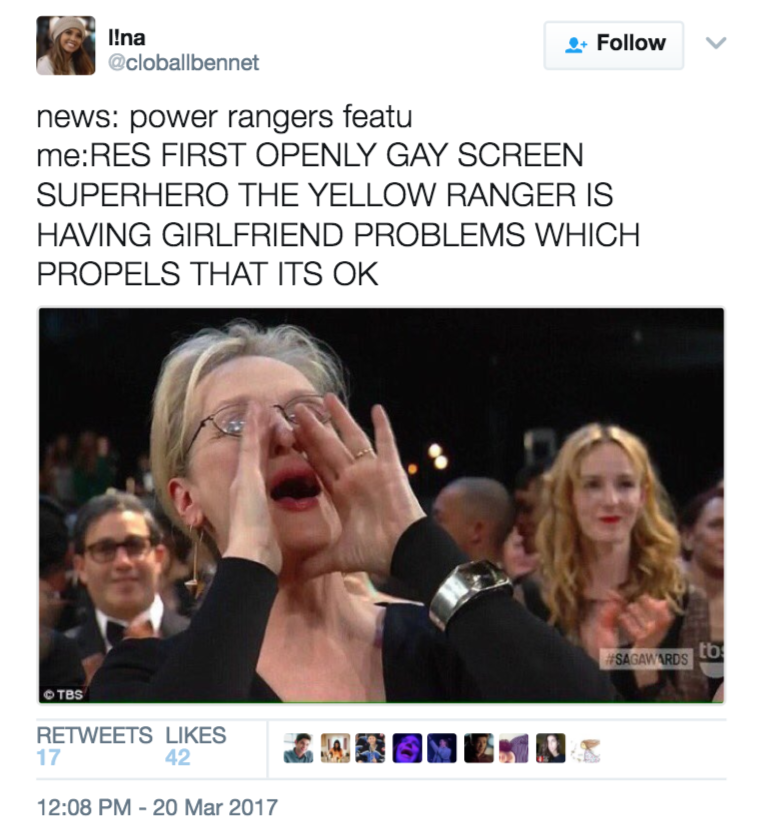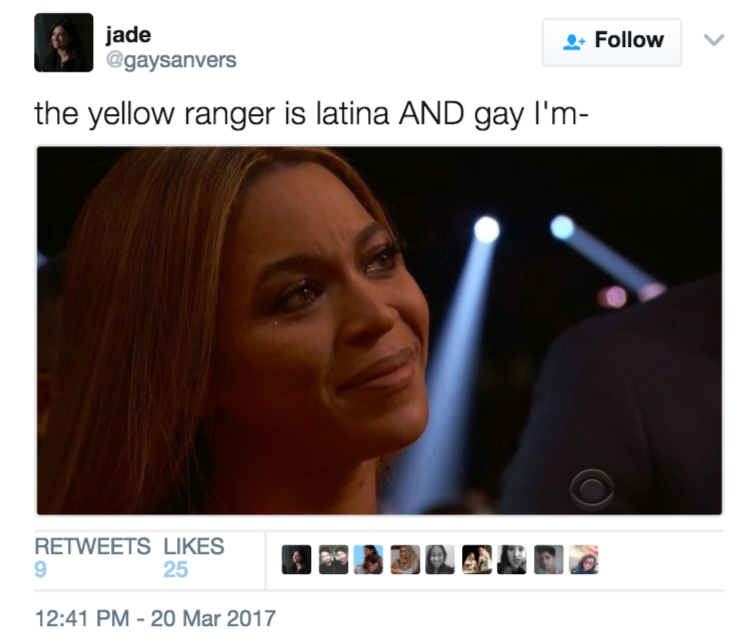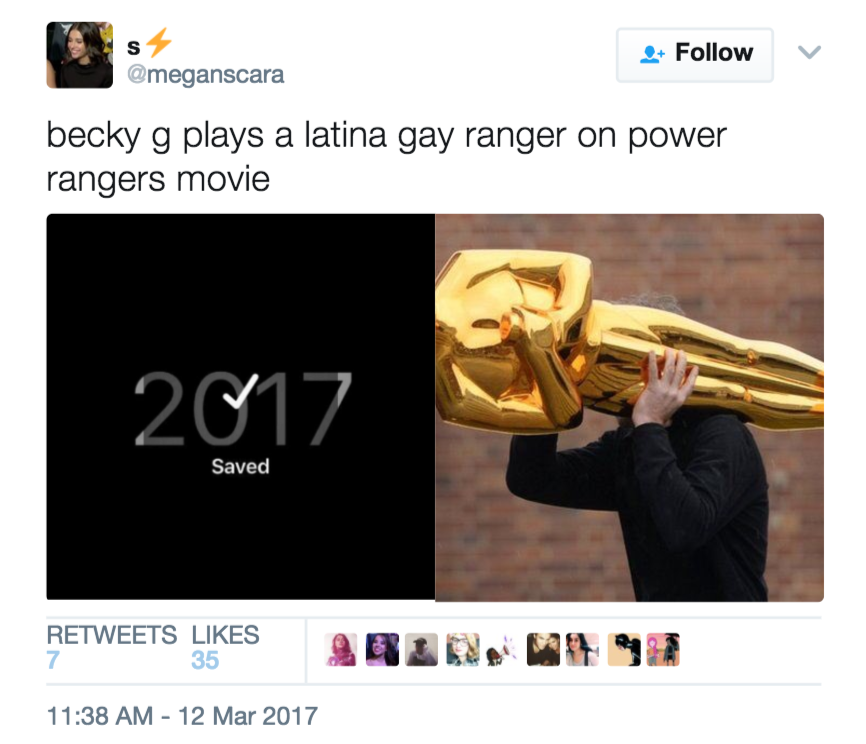 Some declared Trini to already be a true LGBT icon.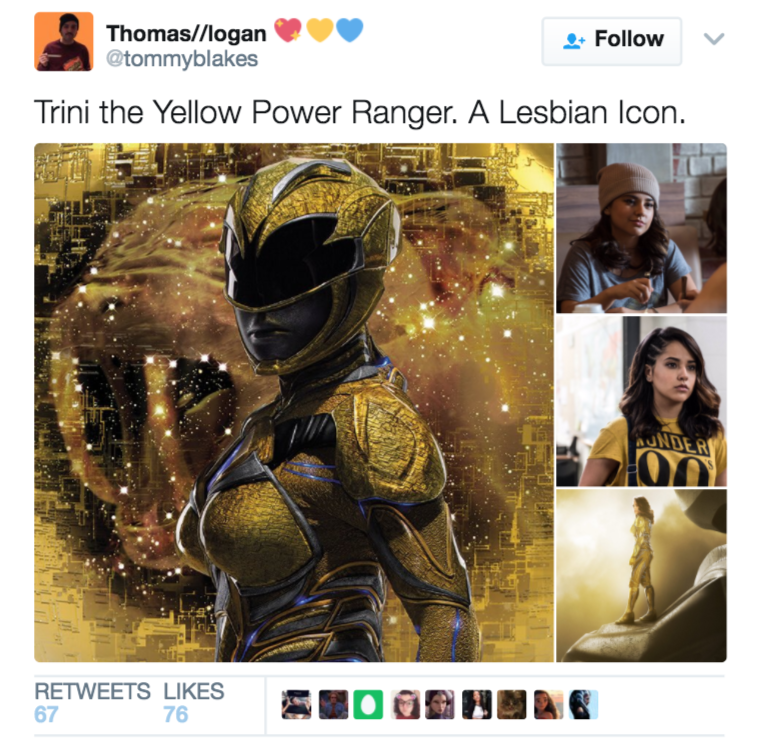 And others are already praising the film's diversity in its superhero cast.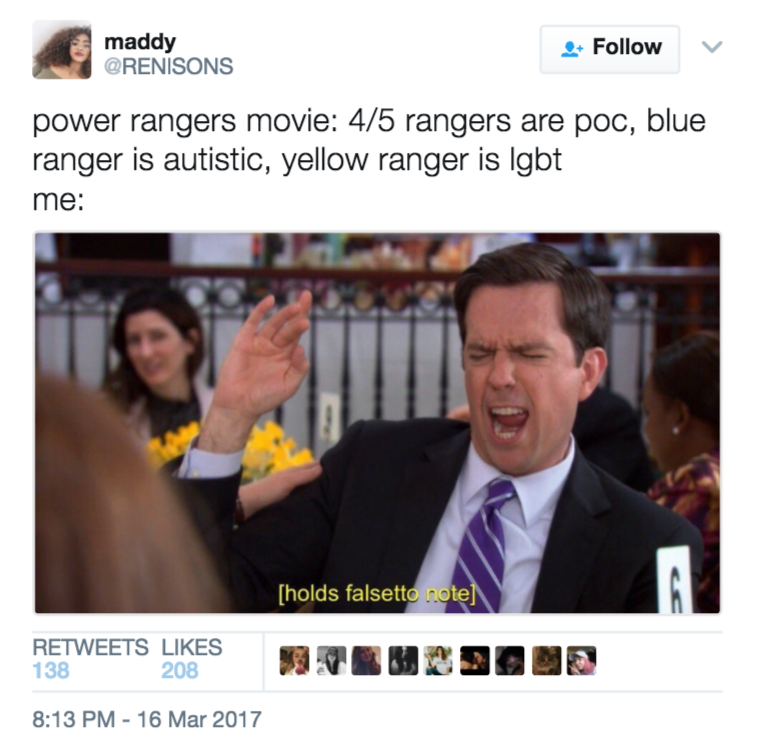 Some argued that the Blue Ranger (Billy) should have been portrayed as gay, in honor of David Yost — the gay actor who played Billy in the original TV series.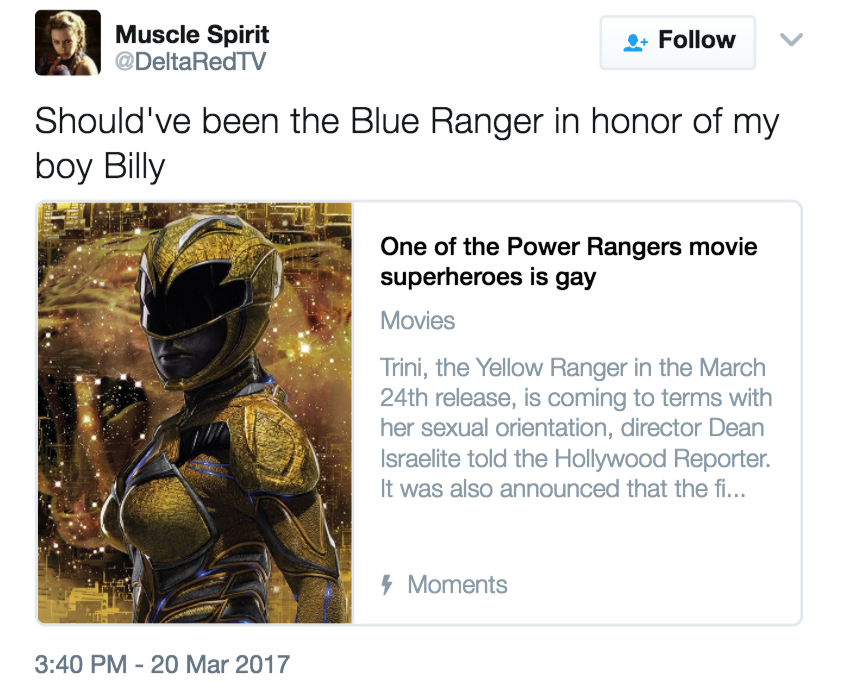 But not everyone was totally pleased with the news.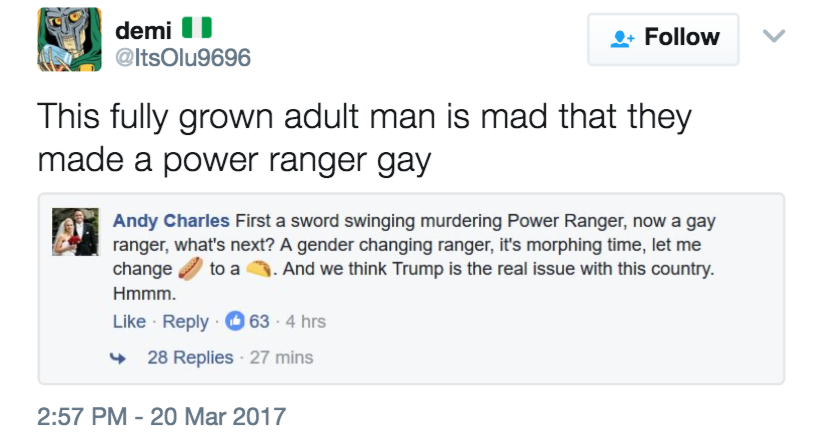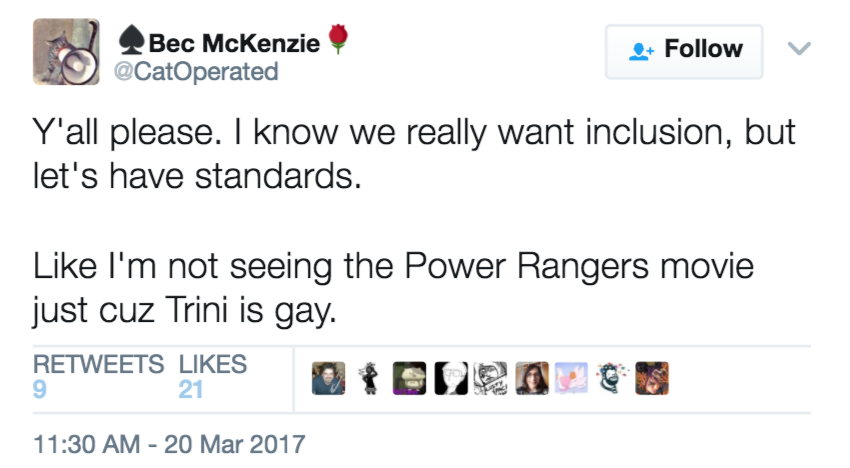 While many comic book storylines have featured prominent LGBT characters and storylines, movies and television series have been slow to follow.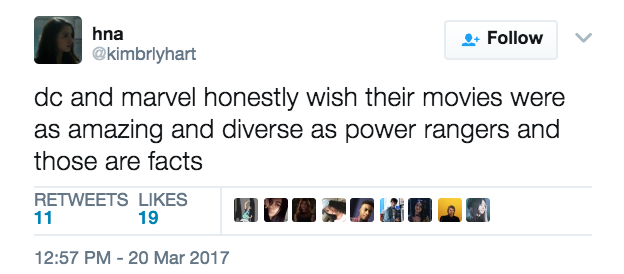 Power Rangers hits theaters this Friday.