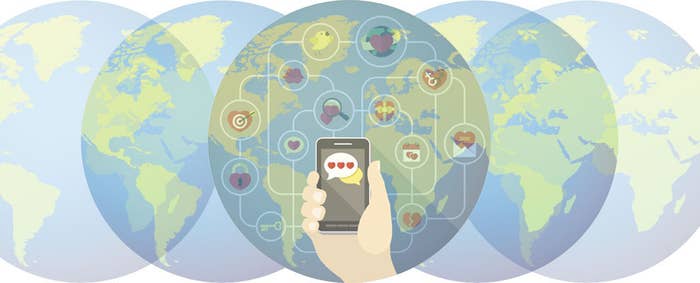 In today's modern age, ~hooking up~ is universal. Which app you use to do so? Not so much.
We decided to see which hook up apps designed specifically for gay men are used most around the world, based on the number of downloads in different countries. All data has been sourced from App Annie.

The data is based on the number of downloaded apps through the iOS App Store and Google Play in August, a month chosen to keep the comparisons standardized. (App Annie considers that the best way, in this particular case, to independently measure an app's market penetration.) We only list the top-rated app for August, but your favorite app may have been a close second or come out on, um, top in another month, since the competition is fierce.

You might be (rightly) thinking, "What about queer women?" We only mapped apps for gay dudes (and straight/mixed orientation apps in a separate map) because the market for apps specifically targeting lesbians is much less developed and couldn't be compared across borders in the same way. App Annie only identified two major apps targeting lesbians: LesPark, which is strongest in China, and HER, which has consistently ranked at around the 100th most popular free app in the U.S. Apple App store since July, on some days topping Grindr's downloads.

Here are the apps gay men are using — in many different languages — to find Mr. Right: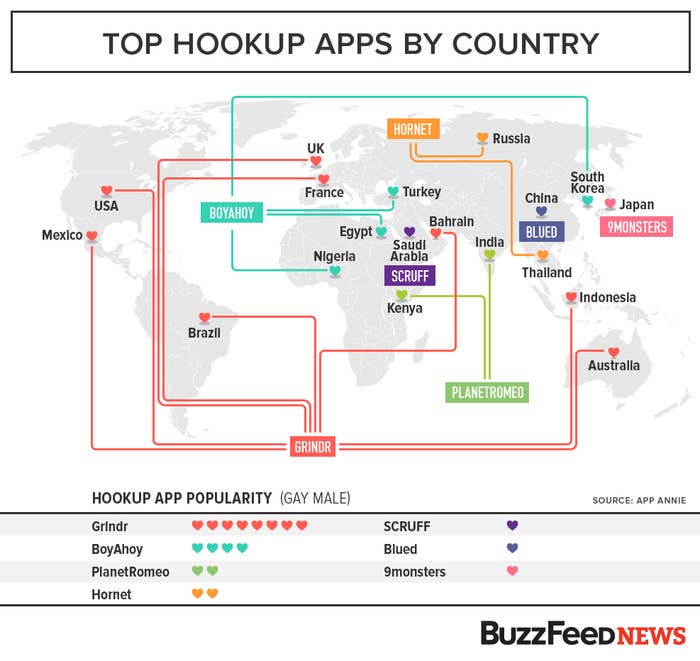 Let's break down the results from top 🍆 to bottom 🍑: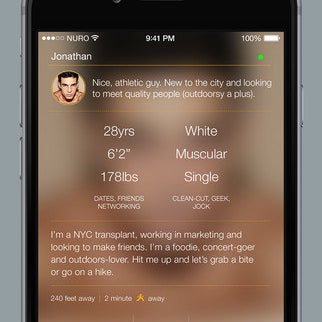 The world's "largest gay social network" truly is just that. According to the app, over 2 million dudes in 196 countries use Grindr each and every day.
Features: Users are grouped into "tribes" and can browse profiles of users in their area. You can apply filters to narrow your search and send photos in chat, as well as make a very short profile description. Of course, being the most popular doesn't always mean you're the best.
Most popular in: USA, UK, Mexico, Brazil, Bahrain, Australia, France, Indonesia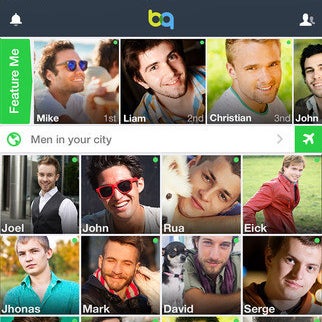 This app markets itself as "the global network for meeting gay men."
Features: Allows users to find men by proximity, see who has checked their profiles, buy and send gifts, and browse through profiles. Users can also pay to unlock premium in-app features. The app is available in over fifteen languages including Korean, Russian, and Swedish.
Most popular in: South Korea, Turkey, Egypt, Nigeria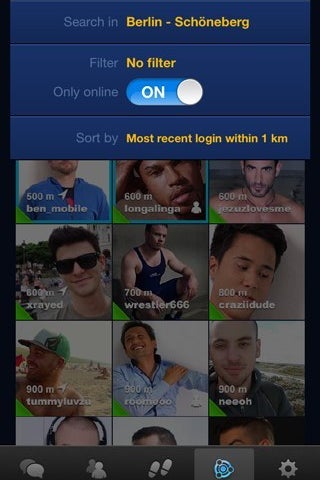 Planet Romeo is geared towards "gay/bi male and transgender communities" looking to cruise and find hook ups or dates.
Features: All users (or "Romeos") can classify photos into five different categories: non-sexual; some skin; softcore; hardcore; and illegal. Users can set their location anywhere they want if they need to line up dates before traveling; they can also keep their location totally private. Romeos can send other people they're interested in a "footprint" which looks just like a sticker or badge with a compliment. "Hot cock" needs no translation.
Most popular in: India, Kenya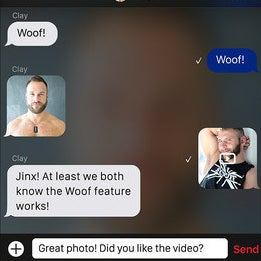 Boasting more than 60 million messages exchanged every week, you can only imagine how many are dick pics.
Features: In addition to the classic grid view, users can swipe through profiles, like on Tinder. The app "learns" users' preferences as they swipe. A new feature called "Venture" allows allows users to connect with guys who are traveling or arriving nearby soon.
Most popular in: Saudi Arabia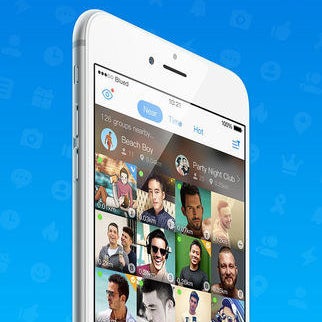 Launched in 2012, the social chat app claims to have nearly 15 million worldwide users.
Features: Users can chat and exchange photo, audio message, and emojis. The new "moments" feature supports large photos. Chat rooms, both local and national, are available if people want a larger group forum. A red ribbon icon on the app gives users access to information on safe sex and STD prevention.
Most popular in: China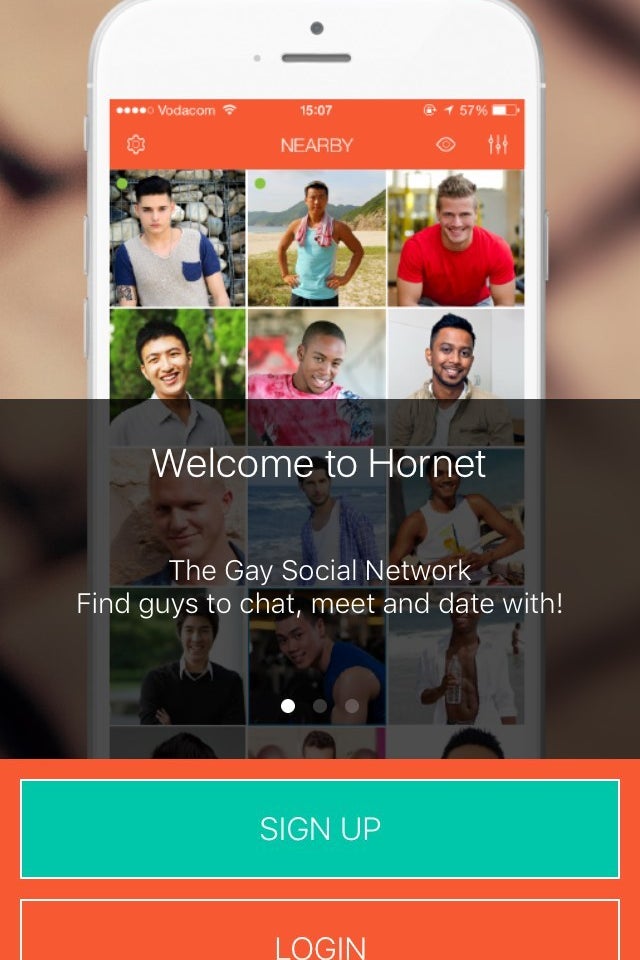 This free app attempts to make it "fun and easy" for gay, bi, and curious guys to meet.
Features: Similar to Planet Romeo, users can change their own location settings, but they can also forward profiles to friends if they feel like playing matchmaker. Really bad at remembering details? The notes feature allows you to keep tabs on everyone you're talking to. Hornet is now available (beta version only) on a web platform as well, accessible from a desktop or laptop.
Most popular in: Russia, Thailand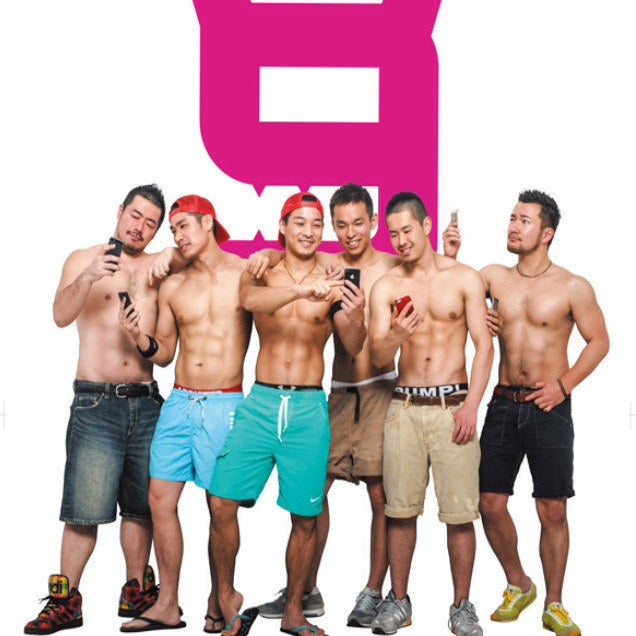 9monsters is a unique social app from Japan with a focus on the Asia-Pacific area.
Features: Every user is grouped into one of nine categories of "monsters" ranging from a monkey to a pig. If you're chatting with someone who speaks a different language an "auto translation" feature will translate your messages as you send them.
Most popular in: Japan
Of course, no matter where you live, no app can truly promise to make the dating game easier: