The popular Dog_Rates Twitter account is a well-known gift to the universe — and during Pride Month, the gift keeps on giving. Matt Nelson, the human behind the account, sent out a request on Monday for photos of dogs celebrating Pride Month.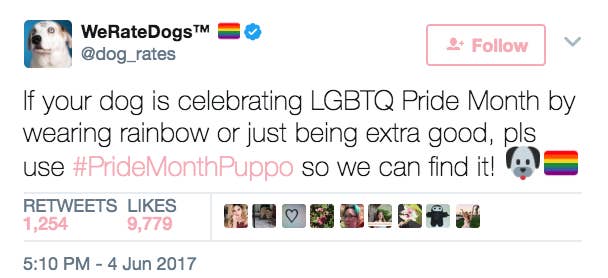 Using the #PrideMonthPuppo hashtag, owners were quick to share their accepting and celebratory pups.
Like Waffles, who loves his two moms and sports a bow tie with so much class: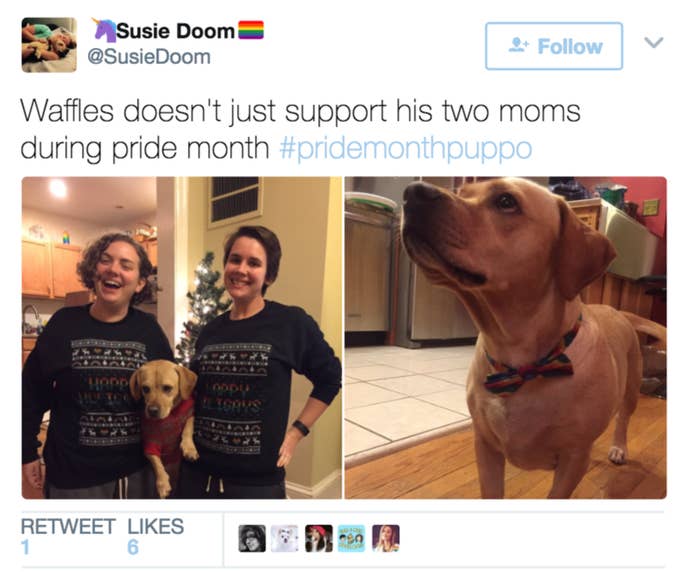 And Fiona, who is accepting of everyone...except the mail carrier: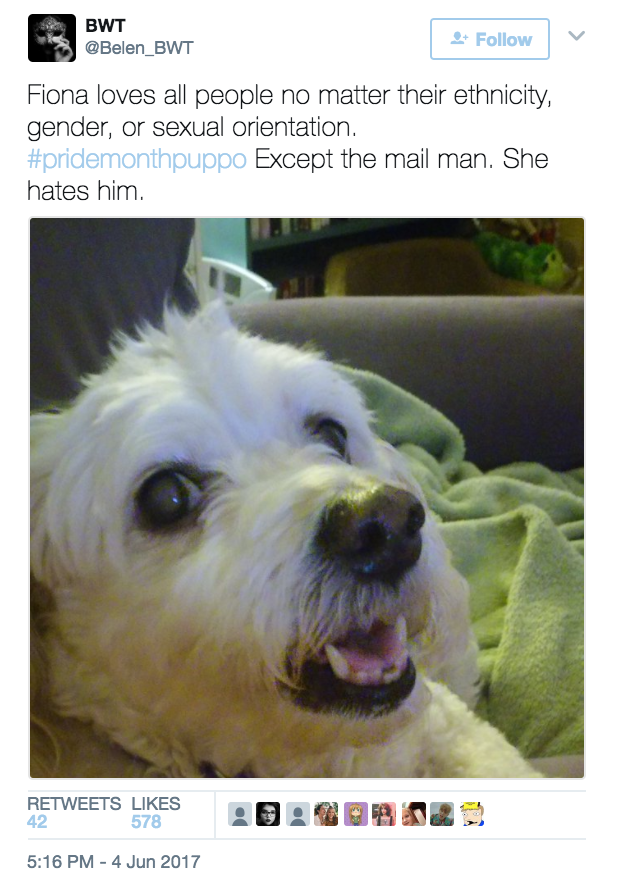 Then there's this itty-bitty pride floof who just needs a quick nap before going out and celebrating: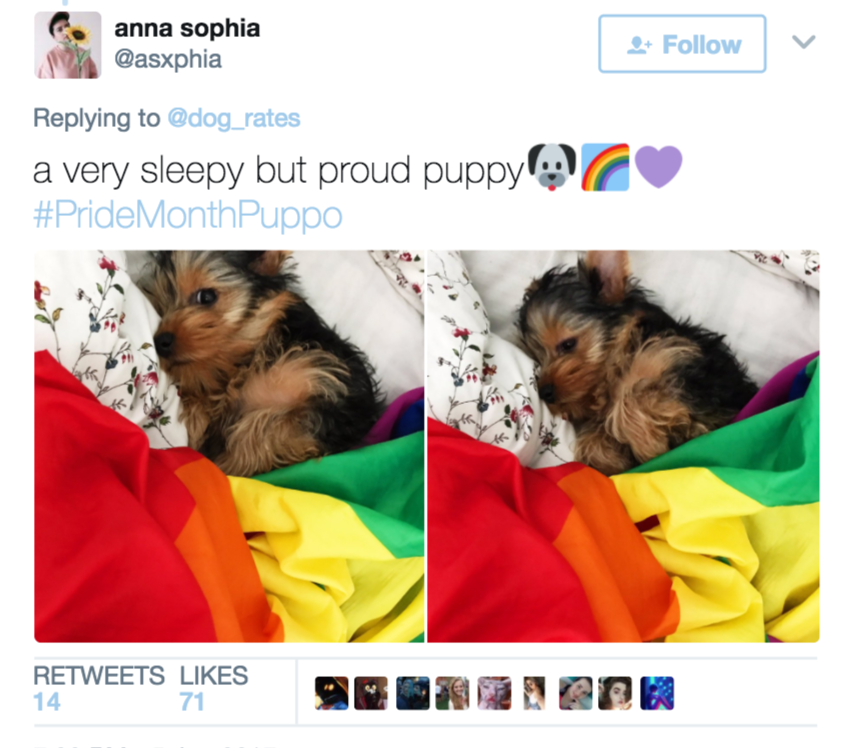 And this doge, who knows that love is love is love is love: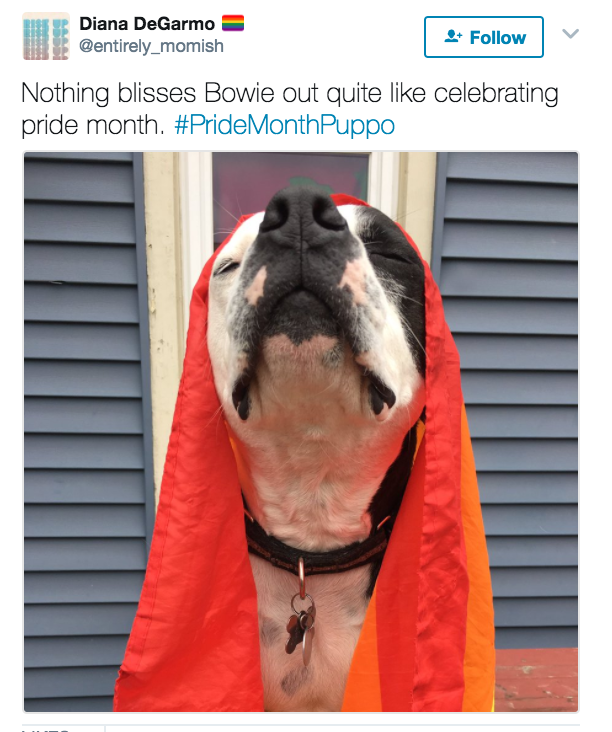 This pup's rainbow highlighter is something to 👏 strive 👏 for: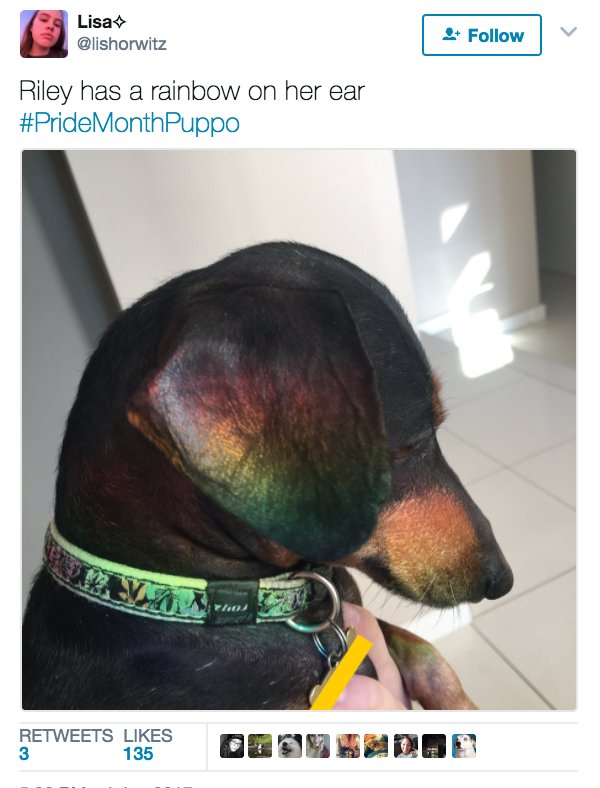 This lil' one had to take a few practice laps holding the pride flag:
And look at this adorable puppo, who is 14/10 filled with pride: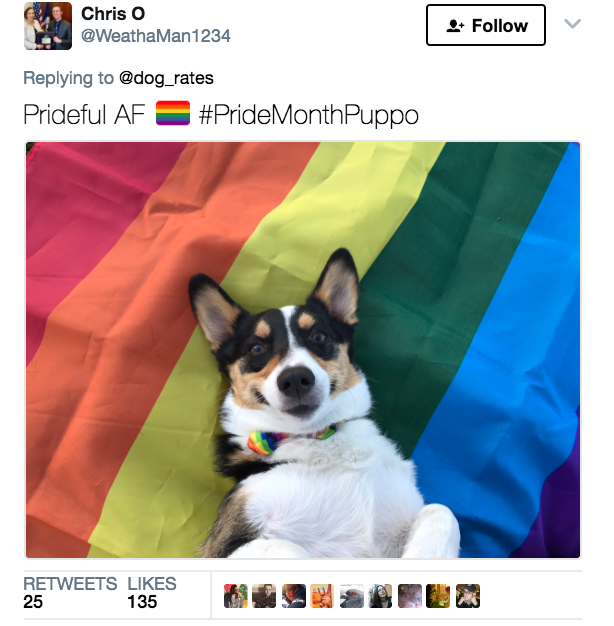 Some of the most prideful doggos made it to the Dog_Rates timeline.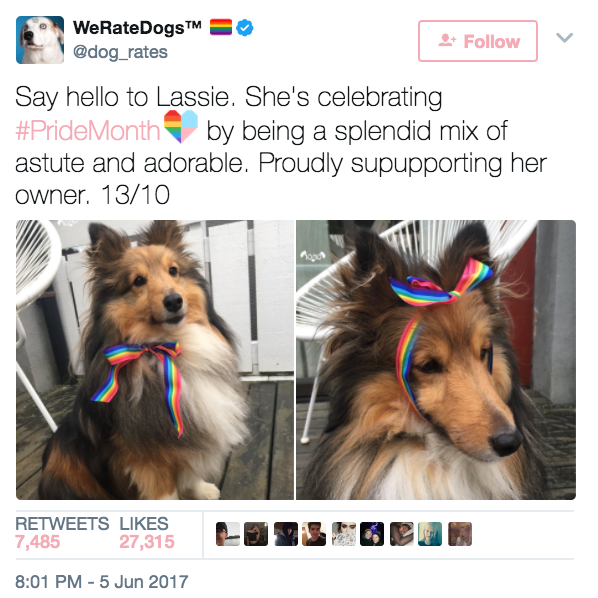 And really, who better than doggos to teach us about unconditional love and acceptance?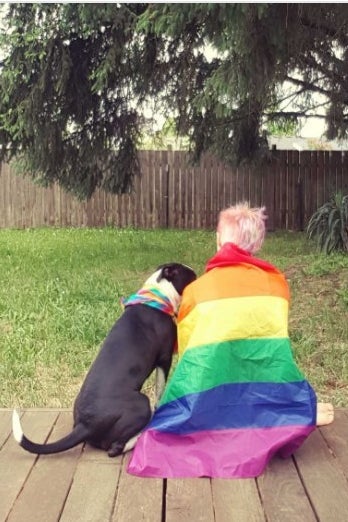 To sum up: