Christian, a 17-year-old living in San Antonio, Texas, found himself in a tough situation this week. His mom kicked him out of the house after she learned he was gay by finding messages and photos on his unlocked phone.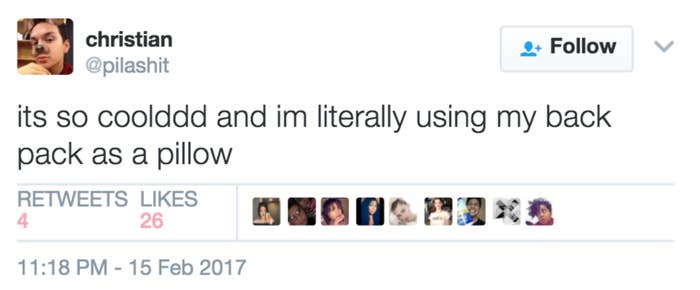 Christian sent a tweet to his favorite musician, a Chicago artist named CupcakKe , to let her know that it was her music pulling him through this tough spot.
CupcakKe didn't hesitate to get back to Christian, asking if he had a place to stay for the night and even offering to pay for a hotel room.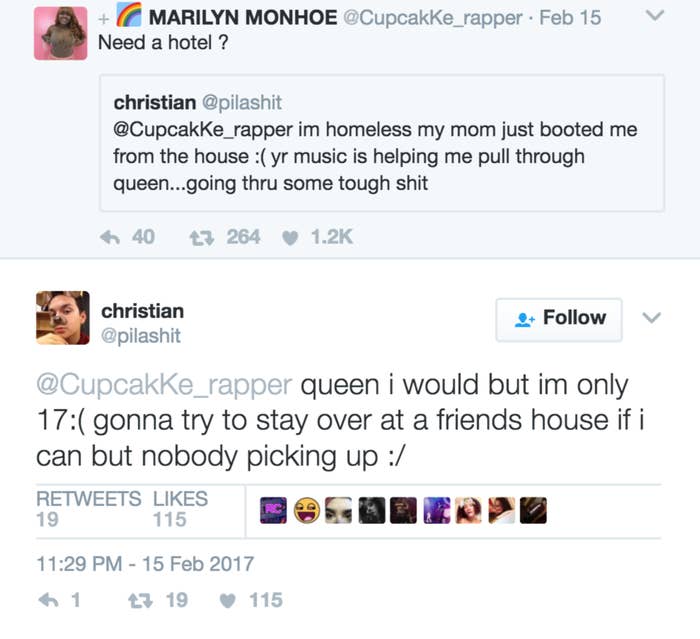 Cupcakke then sent some follow-up messages to make sure that the teen ended up somewhere safe for the night.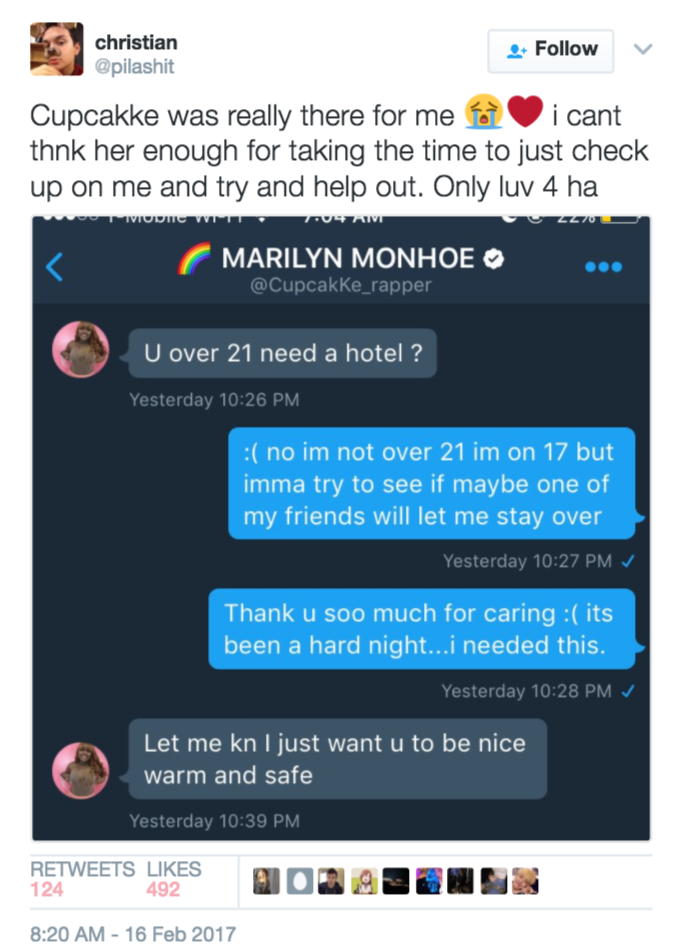 "She's the one who helped me stop crying during the scariest night of my life," Christian said. He ended up sleeping at a friend's house that night, but he told the rapper that he would try to work things out with his mom in the morning.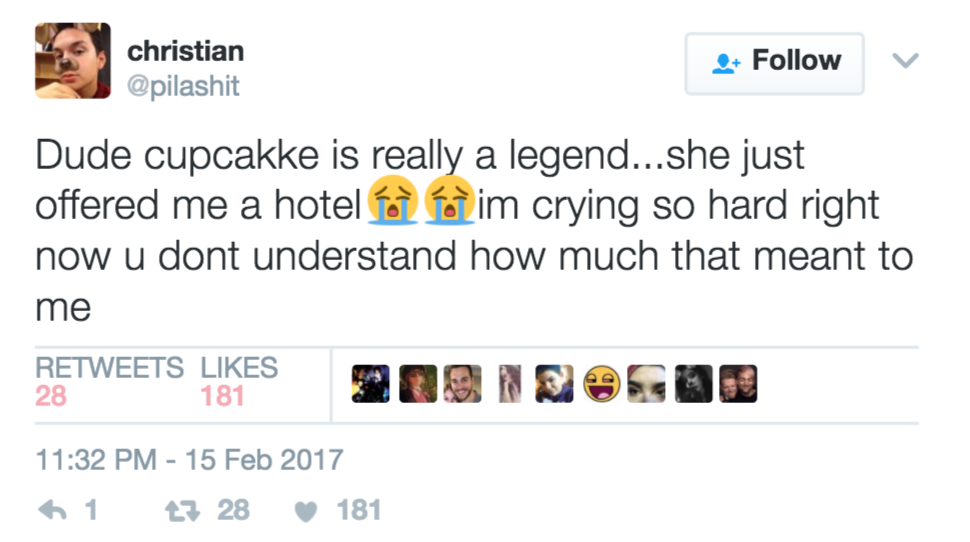 The story spread quickly after being shared by the account @MusicNews_feed Their tweet has been retweeted more than 17,000 times. Many people responded by praising Cupcakke for going above and beyond for a fan in need.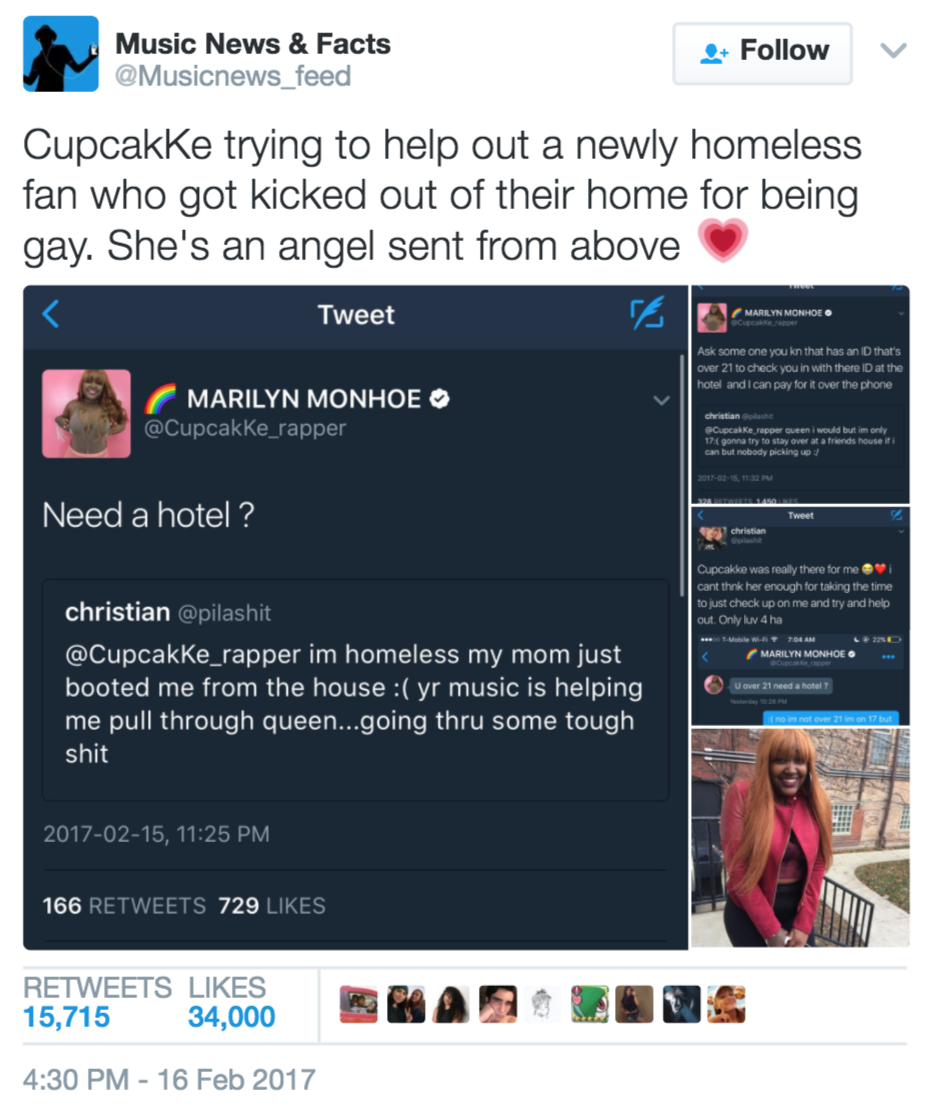 One Twitter user dubbed her the "queen of kindness, talent, and support."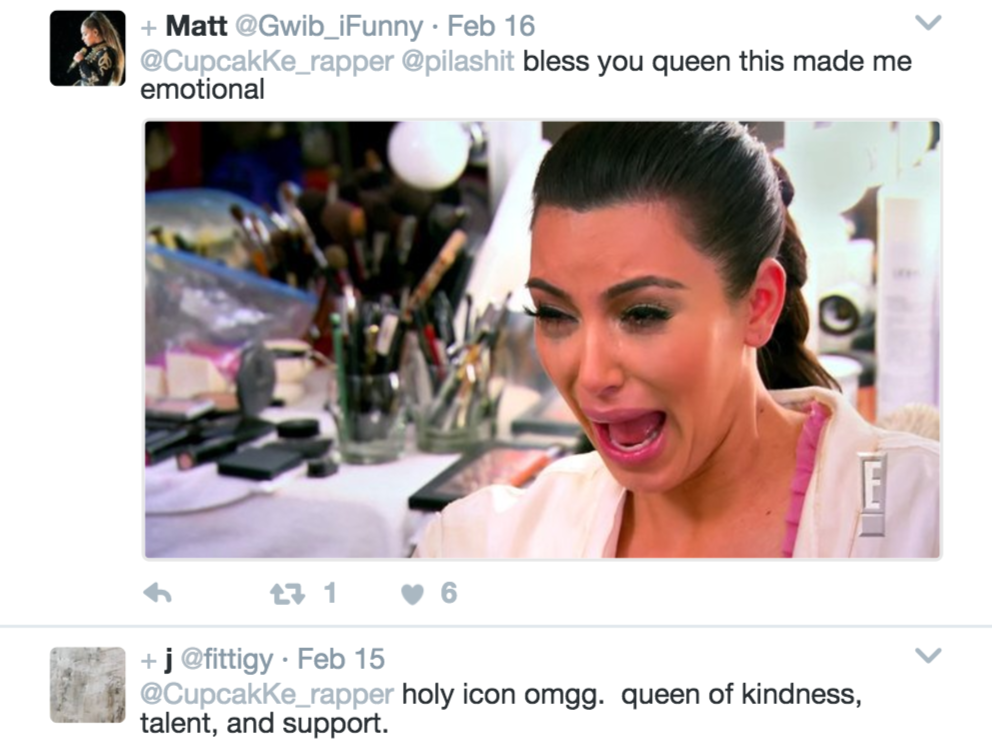 "The first thing that came to my mind was not that 'this is a fan', but this is someone who is in need," she said. "Someone that's about to be homeless just like I was at 13 years old."
"The LGBT community is human and every human being deserves love and that's what I'm here to spread at the end of the day," CupcakKe said of the love she's also received online. The artist recently released a song entitled "LGBT" addressing her queer fans directly.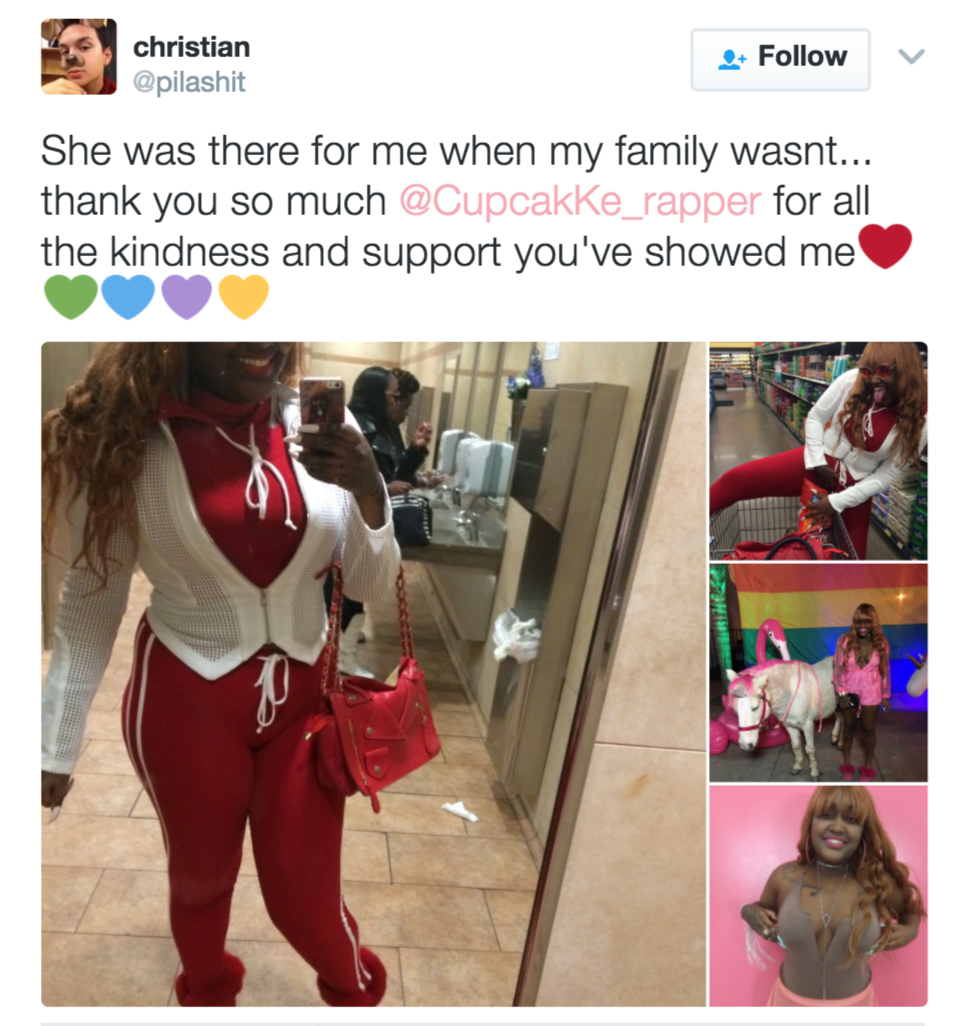 Christian said he's home again and working things out with his mom. "I can tell she's frustrated but I think she does feel bad," he said. "Will she come around? Only time will tell I guess."