Last week Donald Trump accused the mother of a Muslim American soldier who was killed in the line of duty of "having nothing to say."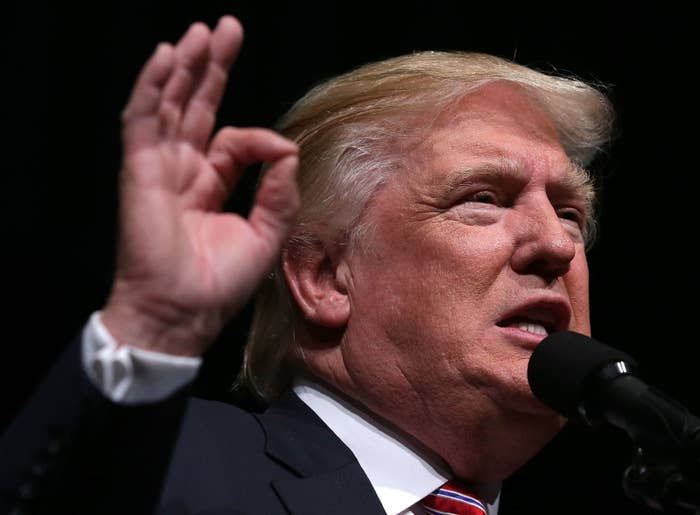 The Republican presidential candidate launched the attack after Khizr Khan delivered a powerful speech at the Democratic National Convention. His wife, Ghazala, stood alongside her husband but did not say anything.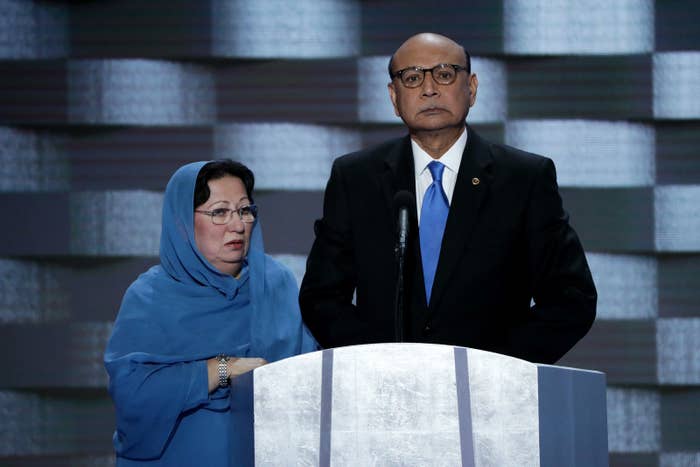 Although people suggested that Ghazala did not speak because she was in grief, Trump launched an attack on both the parents of Humayun Khan, who was killed by a car bomb in Iraq.
Criticising Ghazala directly, he said: "If you look at [Khizr's] wife, she was standing there, she had nothing to say. Maybe she wasn't allowed to have anything to say, you tell me."
But she has since spoken out, telling ABC that the reason she didn't say anything was because she was in pain. "If you were in pain you fight or you don't say anything," she said. "I'm not a fighter, I can't fight. So the best thing I do was [stay] quiet."
Now Muslim women around the world are standing by Ghazala and are using the hashtag #CanYouHearUsNow to show that they won't be silent in the face of criticism by Trump.
Muslims from a variety of backgrounds are talking about how they contribute to society on a daily basis.
Some are explaining how they work to specifically fact-check the sort of "misrepresentations" perpetuated by Trump.
Some are pointing to Muslim women who have been incredibly successful in their fields, such as Dalia Mogahed, who has worked as an adviser to President Barack Obama.
Or Ibtihaj Muhammad, an athlete who will represent the USA at the Rio Olympic Games.
Others argue that Trump is himself trying to silence Muslim women: "You just don't want to hear me."