Who Is Dieudonné?
A look at the controversial French comedian arrested on Wednesday, following a Facebook post in which he seemed to mock a commemoration march for those killed in last week's Paris terrorist attacks.
Dieudonné M'bala M'bala, known simply as Dieudonné, is a comedian who has been convicted at least nine times for inciting racial hatred. French politicians have repeatedly tried to ban his shows.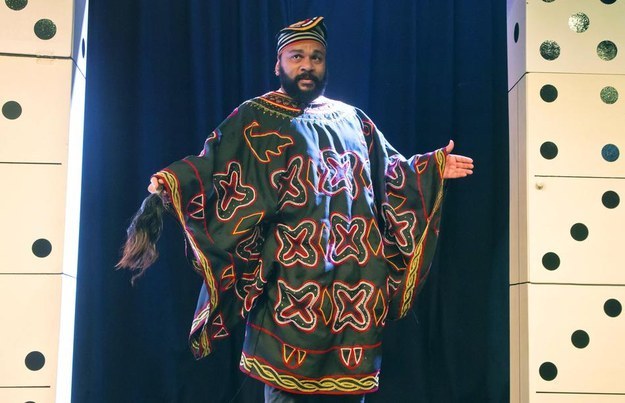 Dieudonné has been called out for being anti-Semitic. He invented the "quenelle" gesture, which is described as an inverted Nazi salute. Dieudonné says it is simply a defiant pose.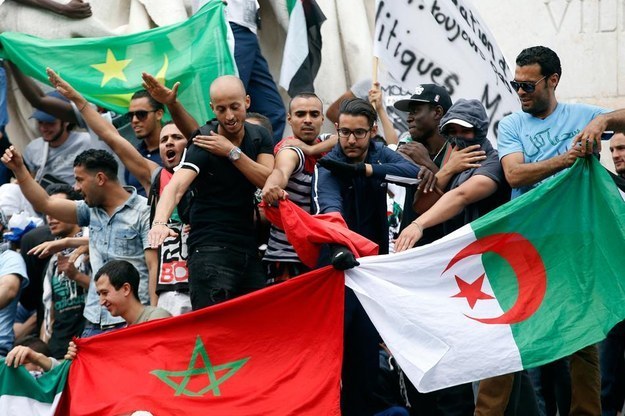 He is known for his comedy song "Shoananas," which combines the Hebrew word for the Holocaust, Shoah, with the French word for pineapple, ananas.
Until the late 1990s, Dieudonné was seen as a liberal — his comedy parodied bigotry of all sorts and he opposed France's far-right National Front.
The son of a Cameroonian father and a French mother, Dieudonné was born in Fontenay-aux-Roses, outside Paris, in 1966. Until the late 1990s, his stage and television partner was Elie Semoun, a Jewish comic.
He signalled a shift in early 2002, when he said in magazine interviews that he preferred "the charisma of bin Laden to that of George Bush" and that Judaism was "a scam," the New Yorker reported in a profile in 2007.
He has been repeatedly fined for hate speech in France and local authorities in some towns have banned his shows. One tour last year had to be postponed until he removed jokes deemed to be anti-Semitic — in the original script, the Independent reported, one of his lines was, "Why should I have to choose between Jews and Nazis? In all that business, I am neutral."
Dieudonné denies he is anti-Semitic, saying he is only anti-Zionist, a political position that means he opposes the Jewish state of Israel, NPR has reported. He has a political party and ran for office in Europe's 2009 parliamentary elections on an anti-Zionist platform.
His ongoing battles with the French government seem to have had little effect on his popularity. He made a net profit of 230,000 euros from his shows and merchandise in 2012, the New Yorker reported last year.
A French police team arrested Dieudonné at his house at 7am on Wednesday, in front of his children, according to this report in French that he posted on his Facebook page.
In a now-deleted Facebook post put up on Sunday, he had seemed to mock the unity march in Paris the day before, which marked two terrorist attacks in the capital.
Gunmen stormed the Paris offices of satirical newspaper Charlie Hebdo last week and killed 12 people, in France's worst terrorist attack for half a century. A second attack on a Jewish grocery left five people dead.
Dieudonné said attending the march felt like "a magic moment equal to the Big Bang that created the universe," adding that he felt like "Charlie Coulibaly". This reference combined the name of the newspaper and the deli hostage-taker Amedy Coulibaly. Interior Minister Bernard Cazeneuve described the post as "shameful."
He later defended his comments in this Facebook post, in which he said he has been treated like "public enemy number one" just for trying to make people laugh, as Charlie Hebdo did: