What you might not know about Ora is that her parents fled to the U.K. from the former Yugoslavia when she was just a year old, just as a string of wars broke out there in the early 1990s.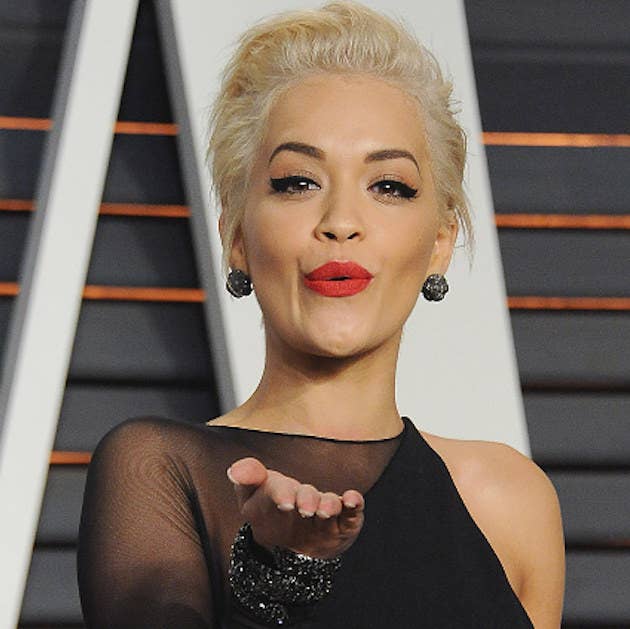 Ora is just one of the artists featured in the Traces Project, a digital timeline of U.K. refugees and migrants that celebrates their work. It was launched last month by Counterpoint Arts, a British NGO.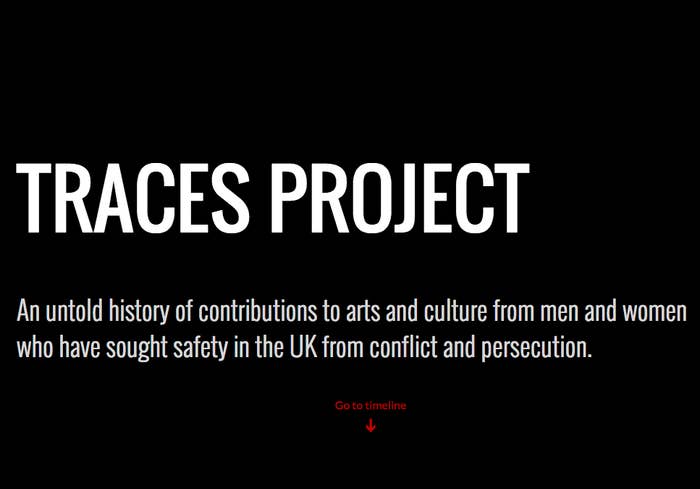 Migration has been a particularly big issue in the U.K. in recent weeks, with European countries debating how to deal with a surge in deadly Mediterranean shipwrecks as people from the Middle East and Africa try to come to Europe. Whether the U.K. should curb immigration was also one of the most emotive issues in Thursday's parliamentary election.
"This project is one attempt to complicate the story that migrants are coming here to take something, this project shows just one aspect of their contributions," Almir Koldzic, the co-director of Counterpoint Arts, told BuzzFeed News. The timeline's artists either fled or could not return to their home countries because of wars or persecution – they are all migrants but not all are technically refugees, a specific legal status granted by the U.K. government (the process is described here.)
The timeline also includes Lucian Freud, whose family moved from Berlin to London in 1933 to avoid the Nazis' persecution of Jews. Freud, then aged 10, went on to become one of the most influential British artists of the 20th century.
The timeline also features artists currently less well-known in the west. Al-Saddiq al-Raddi, a Sudanese poet, was granted refugee status in the U.K. in 2012, when anti-government protests sparked mass arrests.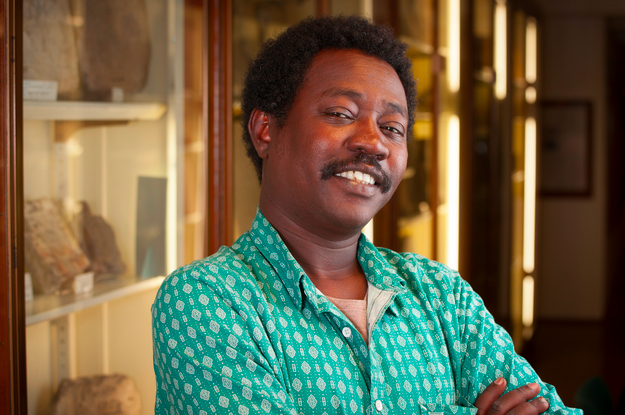 And there's award-winning novelist Nadifa Mohamed, whose family left Somalia in the late 1980s for a short stint but were then unable to return. The east African country has been wracked by civil war and the Islamist insurgents al-Shabaab since 1991.
The timeline contains around 30 artists at the moment, and tracks those who have arrived since the 1930s. The idea is that the public will help to build it out by sending in suggestions for people who should be included.
"We wanted to show people [that] someone like Lucian Freud was a refugee, but you never thought of him in that way," said Koldzic, who himself came to the U.K. from the former Yugoslavia as a student in the 1990s and was then unable to return home due to the conflict there. "And by linking him here to newer artists, this is a way of showing that these people could be the Lucian Freuds of the future."