Monitors: ISIS Pushed Out Of Ancient Syrian City Of Palmyra
The Islamist group began its assault near the UNESCO world heritage site on Thursday night.
Syrian regime forces on Sunday pushed back ISIS militants from the ancient Syria of Palmyra, a UNESCO world heritage site, after periods of intense shelling and fighting, according to monitors.
The British-based Syrian Observatory For Human Rights said almost 300 people had been killed since ISIS began its advance on the historic city, which is also known as Tadmur, on Thursday.
On Saturday, the monitoring group said ISIS was in control of large parts of the historic city's northern quarter.
The monitoring group added that 13 ISIS fighters had been killed in the battle with Syrian regime forces near an old Islamic citadel.
But by Sunday the militants were reported to have retreated following an advancement by regime forces and "violent and intensive shelling" by government aircrafts.
Many of those killed, according to the group, were locals executed, often by beheading, for cooperating with the Syrian regime.
Syria is in the grip of a four-year-old civil war pitting President Bashar al-Assad against several armed groups – the war has killed 200,000 people and forced over half of the country's population to flee their homes, according to a U.N.-backed report in March.
Assad's army has also been accused of damaging Palmyra and other historical sites, Al Jazeera reported in December.
Palmyra dates back at least 4,000 years, according to UNESCO, when it was a popular desert oasis and travel stop. It grew to become a city at the crossroads of trade routes linking Persia, India and China with the Roman Empire.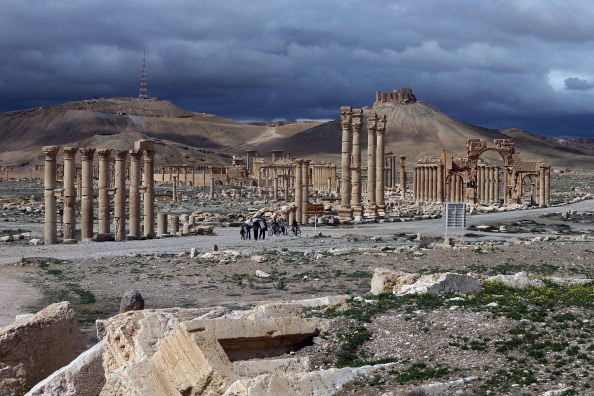 Palmyra's golden age was during the 2nd and 3rd centuries, according to the Encyclopaedia Britannica. One of the most striking aspects of the site is a grand, colonnaded street that is 1,100 metres long.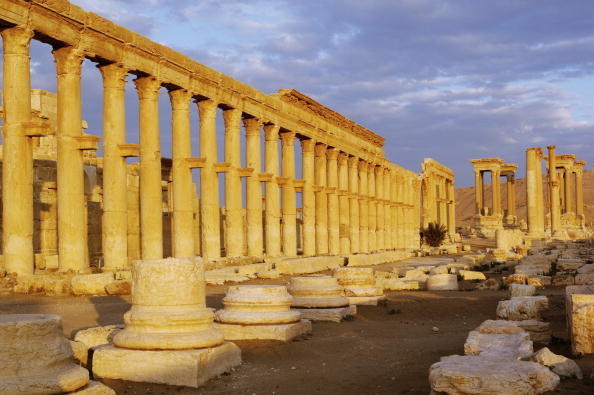 The site is particularly treasured because its architecture and art unite Graeco-Roman style and Persian style, thus linking eastern and western traditions.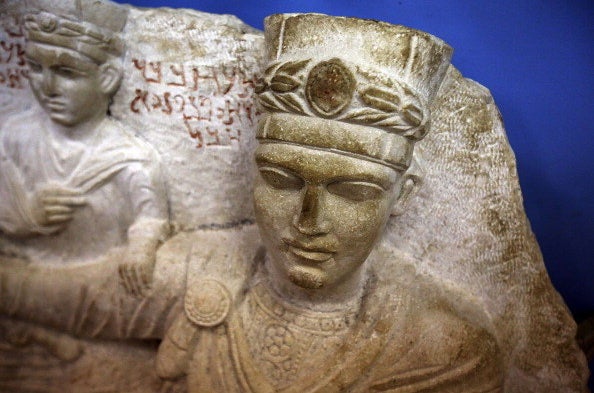 Sculptures from Palmyra, on display at the site's museum in March 2014.
One ISIS expert pointed out the Islamist group did not destroy all historical sites in its territory, so it should not be assumed that they would raze Palmyra to the ground.