Several Indian states last month banned Maggi, every Indian college student's favorite brand of instant noodles. A packet of the stuff costs as little as 10 rupees ($0.16) and promises to be ready in two minutes.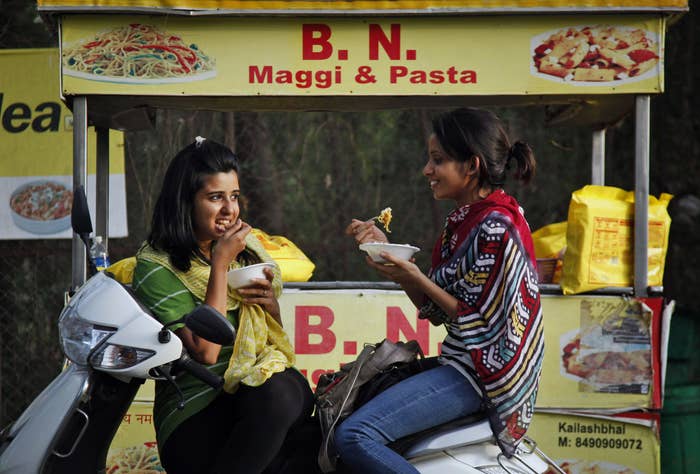 The bans followed a spot check on the noodles in the Indian state of Uttar Pradesh, which found 17 times the authorized level of lead and high levels of MSG, Reuters reported in June.
Nestle's Indian arm, which makes Maggi, has disputed the findings. But nevertheless several states have banned the noodles and Nestle has recalled them from shops nationwide.
The UK's food regulators on Wednesday deemed the Indian-made snack safe to import and sell on its turf, the Indian newspaper the Hindu reported. Nestle has said that Singapore, New Zealand and Australia have also deemed it safe, the Wall Street Journal reported. This has caused confusion amongst Maggi fans in India — but for now the local ban holds.
As a result Indians have been posting pictures of their last supper, Maggi-wise, as they cook the final batch in their store cupboard. This man says, ":-( Last packet of Maggi! It's gone!"
"Saved some for rainy day... Last stock of #Maggi is out. Feeling sad."
Some people are making their final packets last, like this man who says: "And then there were the last 6. My Precious [sic]!"
While others are eating their loved ones' supplies:
Or resorting to the black market that has reportedly sprung up, where people sell Maggi concealed in black plastic bags for 100 rupees a packet, according to the Hindustan Times.
Meanwhile, Maggi fans in other countries are gloating, like this guy who says, "Coz maggi is not banned in Dubai."