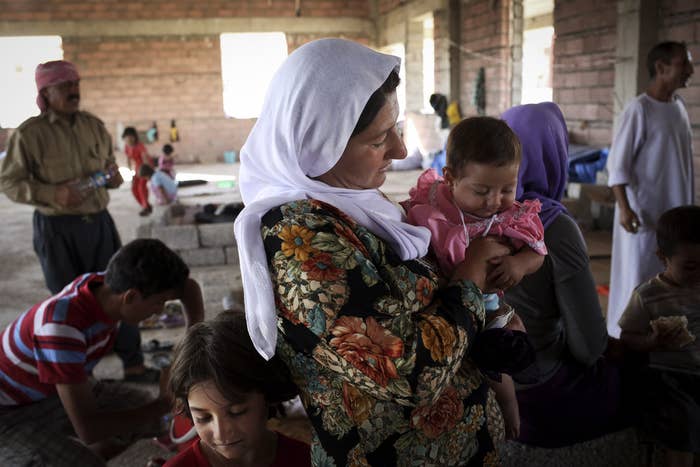 DOHUK, Iraq – When fighters from the militant group ISIS came to Khalil's village on the southern slope of Mount Sinjar, he jumped out the window and ran for his life.
His sister and two cousins couldn't run as fast.
"They were taken, kidnapped. So many were kidnapped," said Khalil, 31, who says he saw the three women loaded into trucks by black-clad men with guns. Khalil, who is now one of tens of thousands of Yazidis seeking refuge in this dusty northern Iraq town, asked that his last name not be made public to protect the identity of his family. "We don't know how we will get them back again."
ISIS has long practiced a strategy of kidnapping families and prominent businessmen in the areas they conquer, and then holding their captives for millions in ransom money. Experts say the kidnappings, combined with extortion rings on local businesses, account for a significant amount of the wealth ISIS has amassed over the last two years. Human Rights Watch (HRW) has documented at least 51 cases of Yazidis who have been kidnapped in northern Iraq since June 10. In one documented case, 24 Yazidi border guards were kidnapped together on June 13. Twenty days later, a ransom payment of $1.2 million was transferred to ISIS in exchange for the men, all but four of whom have been released in the months since, according to HRW.
Local human rights groups said they have recently noticed a dramatic rise in the number of women and children who have been reported taken. The Kurdish Women's Association, a local NGO based in Dohuk, estimated that more than 500 women and children have been kidnapped by ISIS in northern Iraq in recent weeks. Other groups that spoke to BuzzFeed said the number could be double or even triple that, though no one has exact figures.
"Just in the last few days, we have compiled here a list of more than 200 people that have come through and reported family members kidnapped," said Jalal Lazgeen, a Kurdish human rights worker and volunteer at a shelter in Sharia, a small village outside Dohuk. He shared with BuzzFeed the makeshift contact list he had compiled and the photo of a 14-year-old girl who was taken by ISIS fighters, according to her parents. He asked that the names not be made public to protect their identities.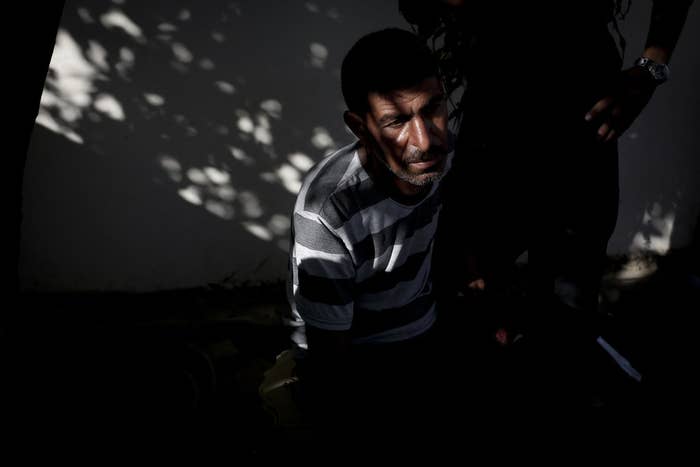 Tens of thousands of Yazidi refugees have streamed through Sharia over the last week. They are the lucky ones — no one seems sure how many are still left stranded on the Sinjar mountain range, under threat by ISIS militants or too weak to flee. Human rights groups said likely several thousand remain. The U.S. has launched air strikes against ISIS forces to try and clear a path for the Yazidi off the mountain, and conducted several humanitarian air drops to aid what officials have called a potential genocide.
The Yazidis are among Iraq's most marginalized ethnic groups, and the kidnapping of their women and children has been a huge blow to the close-knit community. Many speak with shame about leaving their families behind, but said that in the confusion of the gun battles and the searing heat it was impossible to tell who had escaped.
"We ran with nothing, they came so fast," said Khalil. "We had to run knowing that others could not run too."
Many of the elderly, the very young, and the sick were left behind in the panic of their flight, said Khalil. The survivors have heard rumors of mass graves and executions, as well as several makeshift prisons where ISIS is believed to be holding some of the women and children they took captive.
"There are a lot of fears. They are worried these women will be assaulted, that the children will be taken as slaves," said Khideher Domle, a Kurdish human rights worker who has taken statements from many of those still missing relatives. "Nobody knows what will happen to them and many are afraid to even think about it."
Kamil Amin, the spokesman for Iraq's human rights ministry, told the Associated Press that hundreds of Yazidi women were being held in Mosul, Iraq's second largest city, which was captured by ISIS in June.
"We think that the terrorists by now consider them slaves and they have vicious plans for them," Amin said. "We think that these women are going to be used in demeaning ways by those terrorists to satisfy their animalistic urges in a way that contradicts all the human and Islamic values."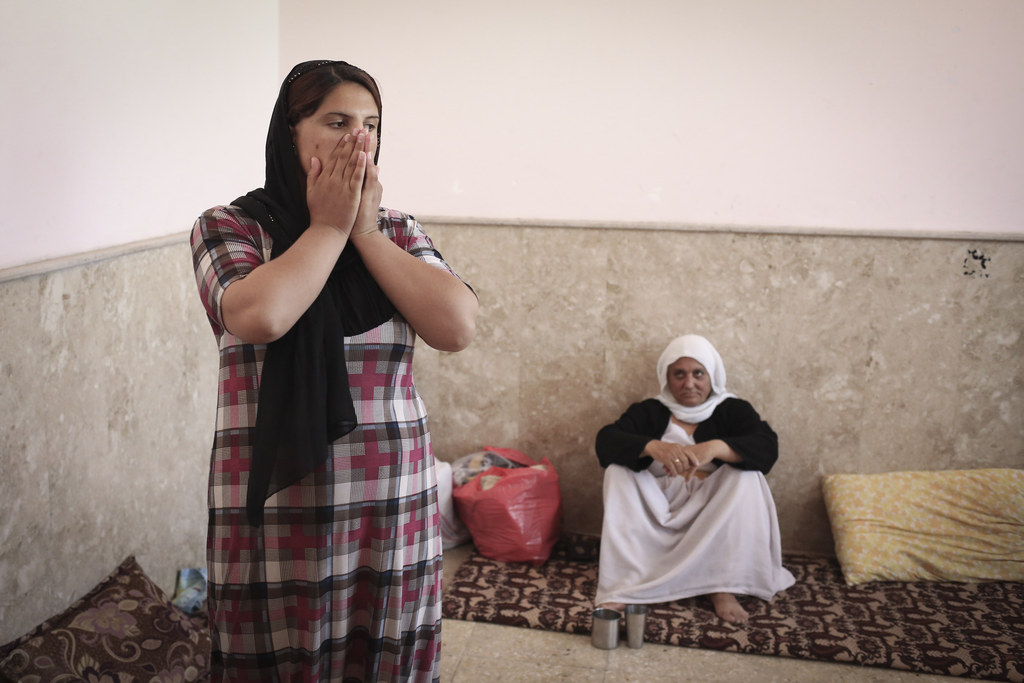 Riyad Belkan, eight months pregnant, hid in the alleys and deserted homes of her village for several days before she was able to escape to Sinjar Mountain as ISIS advanced.
"We did not see her for four days," said Suhad, her younger sister. "We thought she was lost, we thought ISIS had her."
The family survived nearly a week on Sinjar Mountain, their faces now deeply sunburned from the 100-degree heat. They were among tens of thousands of Yazidis who fled to Sinjar as ISIS forces advanced on their villages to the south of the mountain. They remained trapped there until helicopter air lifts and a U.S. bombing campaign managed to begin to rescue them.
Belkan said she was looking forward to the birth of her first daughter, but was worried about how to keep her safe. Rumors of the particular brand of terror ISIS inflicts upon women and children had spread far and wide.
"I don't think ISIS has mercy for anyone. Pregnant women, babies, children, I think if you are not like them they have no mercy, they will kill you," said Belkan. "Nobody feels safe."