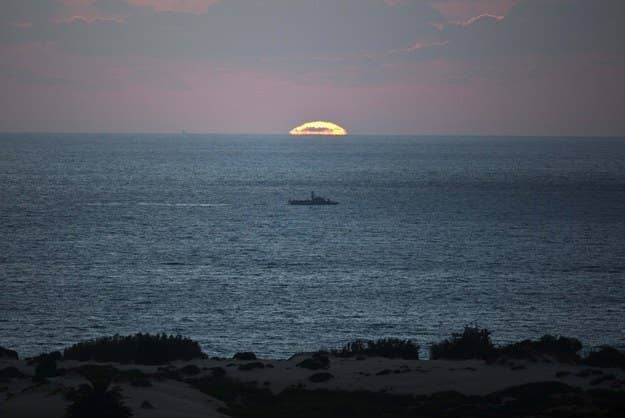 This article was updated at 7:45 a.m. ET
EREZ CROSSING, Israel – Amid reports that a permanent cease-fire deal had been agreed between Israel and Hamas, a Palestinian official in Cairo told BuzzFeed that such claims were "premature."
One hour before the current, five-hour lull in fighting was set to end, the BBC reported that a permanent truce agreement had been reached between Israeli and Palestinian mediators in Cairo. The BBC reported that the cease-fire was set to begin at 6 a.m. local time on Friday morning.
Officials from Israel and Hamas both denied the report.
"There were talks, and they were a step in the right direction, but to declare that a cease-fire agreement was reached is premature," said one Palestinian official currently in Cairo on the delegation. "Hamas has made it clear that their demands have not yet been met, and there are further discussions to be held." This appeared to echo previous concerns when a cease-fire deal was announced by Israel on Tuesday, despite claims from Hamas that it had not been consulted and would not have accepted the offer.
Chief among the demands of Hamas, he said, was that Egypt open its Rafah crossing with Gaza, and Israel ease the naval blockade of Gaza.
"We do not understand the reports currently in the media, they are misleading," said the official, who spoke on condition of anonymity as the group had agreed not to speak to media until a cease-fire was officially announced. He added that it was his suspicion that someone from the Israeli delegation leaked information to the BBC, in the hopes that announcing a cease-fire deal would pressure Hamas into agreeing to the offer already on the table.
Earlier in the day Israel and Hamas had agreed to a five-hour pause in fighting beginning at 10 a.m. local time. The truce was a brief reprieve after 10 days of violent exchanges that have left more than 220 Palestinians and one Israeli dead.
But Israel warned that if rockets were fired into its territory, it would immediately bring an end to the cease-fire agreement. "This humanitarian window is meant to allow the civilian population of the Gaza Strip to engage in resupply for their humanitarian needs," a statement from the Israel Defense Forces said. "Should the humanitarian window be exploited by Hamas or other terror organizations for the purpose of launching attacks against Israeli civilian or military targets the IDF will respond firmly and decisively."
Just minutes before Thursday's temporary cease-fire commenced, rockets were fired from Gaza into southern Israel, and an Israeli airstrike killed seven in the southern Gaza city of Rafah. Israeli military spokesman Lt. Col. Peter Lerner also said that Israel thwarted an attack on Thursday morning by 13 Gaza militants who attempted to sneak into Israel via a tunnel.
"It appears neither side is quite ready to stop fighting," said Arab-Affairs commentator Shaul Halevy on Israel's Channel Two News.
The announcement of a temporary cease-fire came after four Palestinian boys playing on a Gaza beach were killed by Israeli fire in full sight of dozens of journalists. Israel has said that it is investigating the incident, which wounded another three boys, and that the strike that killed the boys was aimed at a "Hamas operation" in the area.
In Gaza, the five-hour cease-fire provided a much-needed humanitarian corridor for the U.N. to bring in foodstuffs, as well as medical supplies, which have been running critically low in Gaza's hospitals. U.N. officials will also inspect Gaza's water systems, which have been hard-hit by airstrikes. The U.N. has warned that Gaza is on the verge of a water crisis and that much of its tap water is not fit for human consumption.
Photos have been posted to Twitter and Instagram showing Palestinians taking advantage of the break in fighting to visit banks and restock on supplies.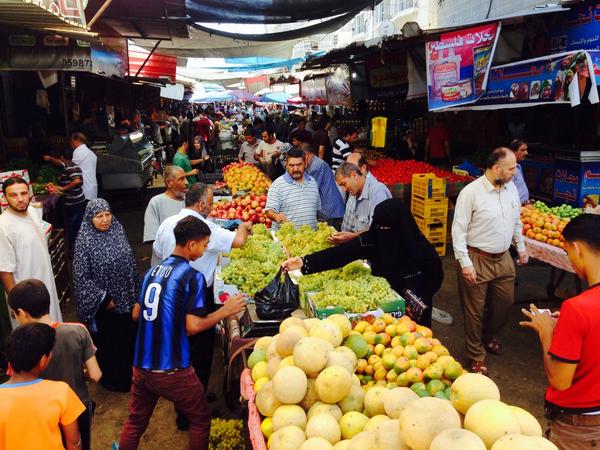 In Israel, residents in the heavily bombarded south also took the opportunity to move around freely. Tens of thousands of Israeli reserve soldiers remained on standby along the Gaza borders.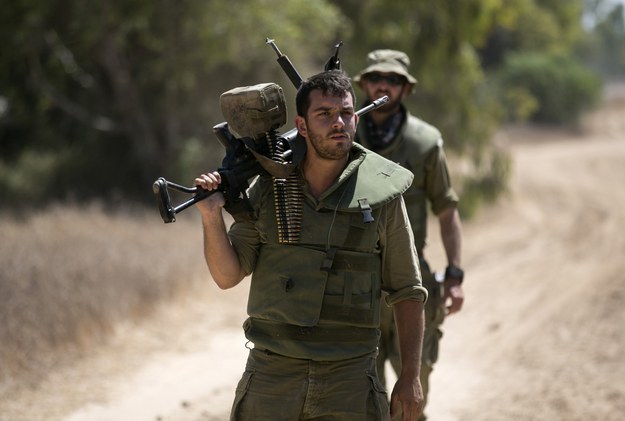 A previous effort to come to a permanent cease-fire on Tuesday failed just a few hours after Israeli Prime Minister Benjamin Netanyahu voted with his cabinet to accept it.
Hamas, claiming it was not consulted over the cease-fire talks, refused to acknowledge the agreement and continued firing rockets. By noon, Israel had responded with an airstrike and the violence continued anew.
"We were left out of the loop. Our concerns were not brought to the table. Who negotiates a cease-fire deal with only one of the parties at the table?" said one Hamas official, who spoke to BuzzFeed by phone from Gaza.
In a detailed account published on Haaretz, it was revealed that Netanyahu and Egyptian President Abdel Fattah al-Sisi had negotiated the previous cease-fire through Quartet envoy Tony Blair. Hamas, said the report, was not brought into the loop until the deal had already been agreed upon.
On Wednesday, Hamas published its own cease-fire proposal. The deal offered a 10-year end to hostilities in return for Israel agreeing to open the Gaza–Israel border crossings in order to allow citizens and goods to pass through, international supervision of the Gazan seaport in place of the current blockade, and the release of Palestinian prisoners who were rearrested last month.
Israeli officials said, however, that they were not seriously considering the truce offer and that the terms were unrealistic.
On Thursday, Israeli and Palestinian mediators met in Cairo to discuss other truce options. Officials from both sides have said that they are keen to end the recent round of fighting, if the right terms can be met.