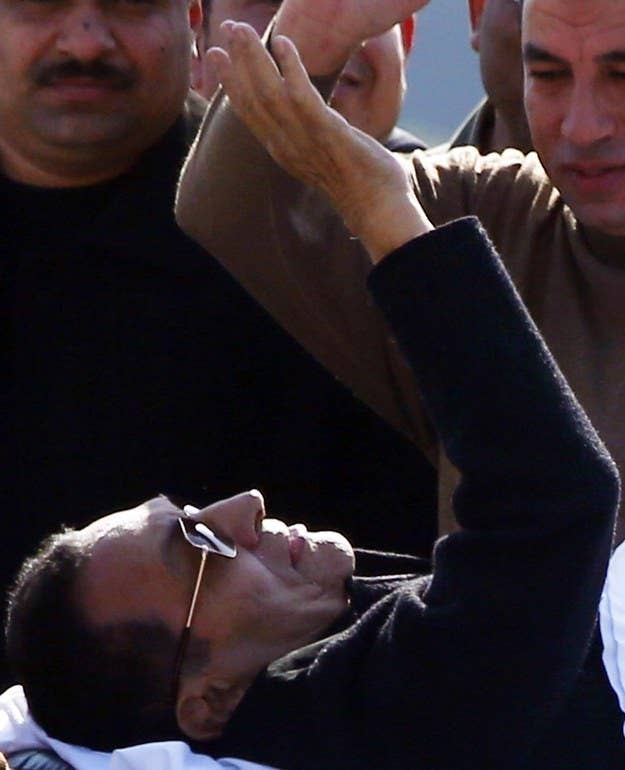 State Department spokesperson Jen Psaki appeared to call U.S. policy on Egypt "ridiculous" on Monday during a hot mic moment in a briefing to reporters.
Psaki had repeatedly been asked for comment on a decision by Egyptian courts to acquit Egypt's former longtime president Hosni Mubarak. On camera, she said, "Generally, we continue to believe that upholding impartial standards of accountability will advance the political consensus on which Egypt's long-term stability and economic growth depends."
Psaki was pressed by reporters, including Matt Lee of the Associated Press, who told her that her answers made no sense.
"What you said says nothing. It's like saying, We support the right of people to breathe. That's great, but if you can't breathe..." said Lee, who has been known to grill Psaki's non-answers in the press room in the past.
Psaki, however, stuck to her lines. It was not until the lights dimmed that an active mic caught her telling someone, "That Egypt line is ridiculous."
Earlier in the day, Lee had also tried to get an answer from Psaki's colleague, State Department spokesperson Marie Harf. Harf said that the State Department was following developments in Mubarak's trial, but would not answer further. Lee, exasperated, said he didn't know if it was worth continuing to try for an answer, to which Harf answered, "I share your pain, Matt."
The U.S. gives Egypt roughly $1.3 billion in annual military aid. Despite the ongoing turmoil in Egypt, U.S. officials have largely refused to comment on or criticize Egyptian policy. Following the court's ruling to acquit Mubarak, hundreds took to Tahrir Square in Cairo — the site of the 2011 revolution in which 846 protesters were killed trying to end Mubarak's three-decade-long rule — and were met with tear gas and rubber bullets by police. Two were killed and dozens arrested under new Egyptian laws which ban any unapproved protests and punish any political opposition with heavy prison sentences.