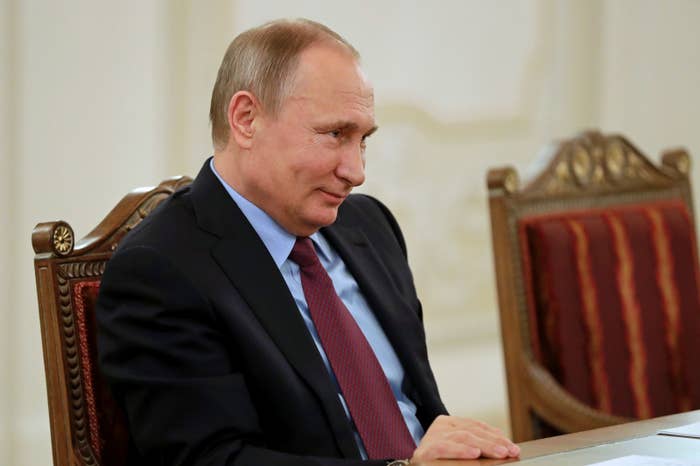 SAN FRANCISCO — US intelligence officials issued repeated warnings to allies in Europe to watch for attacks by Russian state-backed hackers, but in many cases the warnings were too little, too late, acknowledged three US intelligence officials who spoke to BuzzFeed News this week.
"In many cases we were calling them after the fact; by the time the intelligence assessment was made in the US and the decision made to warn allies facing the same threat in Europe, it was already too late," said one intelligence official, who regularly takes part in meetings with European allies. He agreed to speak on condition of anonymity, as he wasn't authorized to speak to the press. "By the time we made the call, Russian hackers had already breached their system too."
On Friday, the White House announced that President Barack Obama had ordered a full review of foreign-based cyberattacks against the US, with a focus on what US intelligence agencies have already said were efforts by the Russian government to influence this year's presidential election. The Washington Post also reported Friday that a secret CIA assessment had concluded that Russia intervened in the 2016 election to help Donald Trump win the presidency, rather than merely to sow chaos, by providing Wikileaks with with thousands of hacked emails from the Democratic Party's members. Intelligence agencies have documented the Russian group behind the attacks, known as Fancy Bear, for nearly a decade, tracing a pattern between their earliest attacks in eastern Europe, to the most recent high-profile hacks on the US.
Emboldened by their success in the US, Russian hackers now have their sights set on a number of European states facing elections in the coming year. US intelligence officials told BuzzFeed News that earlier this year US intelligence agencies sent warnings to the United Kingdom, France, Germany, Czech Republic and Lithuania, about Russian hackers trying to meddle in their upcoming elections.
"It was clear that the playbook used by Fancy Bear in one country could be replicated in another... Unfortunately, I know that in at least two of the cases in which I was involved, our warnings came too late," said a second intelligence official, who also spoke to BuzzFeed News on condition of anonymity due to government restrictions on his speaking to the press. "It's not as though this group finishes with one country and starts with another. While the attacks on the US were ongoing, they were already in the midst of attacks elsewhere."
Just two weeks before the US vote, during parliamentary elections held in the Balkan state of Montenegro, the incumbent candidate nearly lost to a pro-Russian coalition, amid accusations that Russia not only funneled money to the opposition candidates, but set up media outlets to try and promote those candidates. Russia also launched a disinformation campaign which claimed voting irregularities had occurred during the vote and that dead people had been registered to vote, NBC News reported an Obama national security official as saying. The claims circulated in Montenegro are eerily similar to those made by Trump during the US elections.
Both the German and British government raised alarms this week about foreign governments launching cyberattacks on their political systems. German Chancellor Angela Merkel pointed Thursday to a report by Germany's domestic intelligence agency, the BfV, warning of a major campaign of Russian hacking aimed at influencing the upcoming elections. The BfV report states that "information exfiltrated during cyber-attacks could emerge during an election campaign to discredit German politicians." Meanwhile, in the UK, Chief of the British Secret Intelligence Service Alex Younger said his agency had found that the "connectivity that is at the heart of globalisation can be exploited by States with hostile intent to further their aims deniably. They do this through means as varied as cyber-attacks, propaganda or subversion of democratic process."
Two British intelligence officials, who confirmed to BuzzFeed News that they had been in touch with their US counterparts, but refused to be quoted on the record or on background, said that the US had been late in sharing detailed intelligence of the Russian cyberattacks.
The US intelligence officials who spoke to BuzzFeed News did not discredit that claim, but added that there was currently "a great deal of confusion" over which details about the intelligence community's findings would be made public.
"A number of public officials have called for the president to make our findings public. While those details have already been passed on to our allies in Europe, there is a feeling that making them public would strengthen the ability of our allies to fight a disinformation campaign launched by a foreign state," said the first intelligence official. "It is unclear what will happen in the limited time left under this administration."
While several senior members of Congress have called for the White House to make their intelligence findings public, clearing up any question of whether or not Russia was attempting to influence the election, President-elect Donald Trump has continued to refute the claims, telling Time magazine this week that he didn't believe Russian hackers interfered in the US elections.
"I don't believe they interfered," Trump said, adding that the hacking, "could be Russia. It could be China. And it could be some guy in New Jersey."