Trying To Save The Youngest Victims Of ISIS's Advance On Northern Iraq
"We don't know how to help them. We have nothing left but prayers."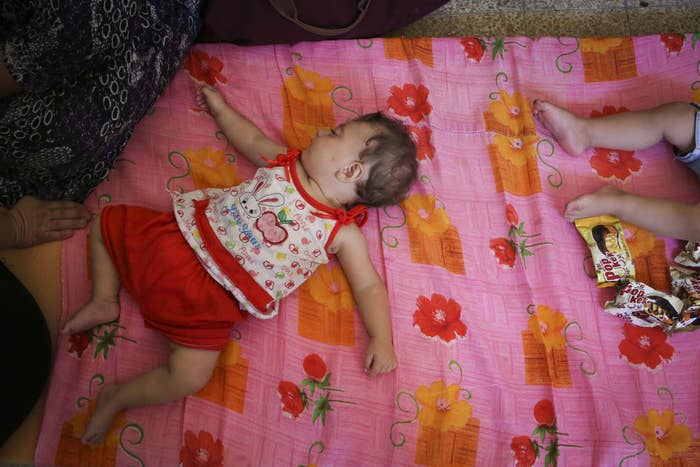 IRBIL, Iraq – Rawa Baladek is sitting inside a sweltering school alongside 500 other displaced Iraqis when she notices her 6-month-old daughter is about to faint from the heat. She rushes the girl to the school's only working fan — thankful for the little cool air it jets out to ensure her daughter does not become another child lost to heat exhaustion.
The school is now home for Baladek, who joined thousands of other Christians who fled the city of Qaraqosh two weeks ago, facing an ultimatum from the terror group ISIS: convert, flee, or be killed. They walked for nine hours to reach Irbil, the capital of Kurdistan and — until last week — an oasis of calm in Iraq. Nearly every family tells of seeing a child lost along the way, in August's blistering 100°F temperatures.
"The children walked until they couldn't anymore and then we carried them," Baladek said. "It is hardest for the children, we are very afraid for them."
More than 400,000 Iraqi refugees have sought shelter in Irbil over the last month, many of them ethnic and religious minorities, including Yazidi and Christians, as ISIS continues its steady advance north. Since it captured Mosul, Iraq's second-largest city, in a blitz offensive in June, anyone not willing to obey or convert to the group's strict interpretation of Sunni Islamic law has fled in its wake, often with just a few hours' notice.
"We ran away from ISIS taking nothing, almost nothing, with us," said Raja Fattouh Rashed. "We just ran to get away." The mother of four sat watching her youngest children and her older children's children play in the vast construction site now home to several dozen families. On July 18, Rashed's family fled Mosul for Qaraqosh in a bid to escape ISIS. When they heard the group was advancing upon the city three weeks later, they fled on foot again, this time joining the wave of Christian refugees heading toward Irbil.
"We have run out of medicine for the youngest one, and there are no doctors here who can help," she said, pointing to her 2-year old granddaughter Raheel. The girl has intestinal issues, the family explained, and the doctor who knew what to give her fled to a different village. "We don't know how to help them. We have nothing left but prayers."
At least Raheel is too young to understand what happened. When relatives ask her if she remembers Qaraqosh, she shrieks "Boom boom!" imitating the noise of bullet and artillery fire. For the older children, the memories are more difficult. Rashed says they cry at night, awakened from nightmares of ISIS advancing toward them.
Rashed says her youngest daughter, Maria, 10, was once a star student who dreamed of being a doctor. On Monday, she sat at the edge of one of the construction site's unfinished walls, pulling at the tips of her hair with shaking hands.
"She understands more, so she is more afraid," Rashed said. As several helicopters fly overhead to a nearby landing pad, Maria eyes bulge and she lifts a shaking hand but says nothing. "She is afraid of the helicopters, afraid it means the fighters, the ISIS fighters, will come here," Rashed said.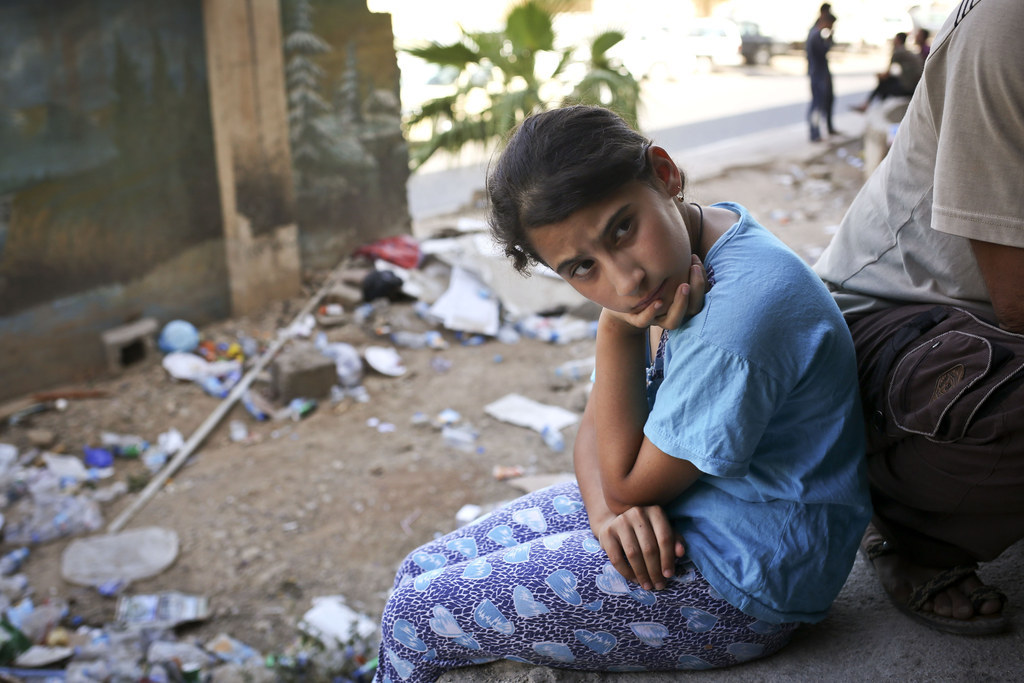 The U.S. has launched air strikes against ISIS forces outside Irbil, and conducted several humanitarian air drops to aid what officials have called a potential genocide. Global attention has focused on the thousands of Yazidi trapped on the Sinjar mountains, but inside Irbil the situation is also dire.
Obama has continued to urge a political solution to the conflict and has repeatedly said he will not involve U.S. troops. Now, there are reports that the U.S. has begun sending advanced weapons to the Kurdish forces fighting off ISIS. Their inability to fight off the rebels in the first place prompted widespread surprise inside Washington.
If the rebels advance, Rashed said she does not know what she will do. "For the last 10, 20 years it has been war," she said. "We have fled and survived. Now, we are afraid it will be the end for us in Iraq."
When asked what she would do if ISIS forces did enter the city, she moves one hand across her throat in a chopping motion. "If they come here we will say: 'OK, just kill us.' We have nowhere else to run to," said Rashed.
Maria, her youngest child, heard what her mother said and got up to walk away.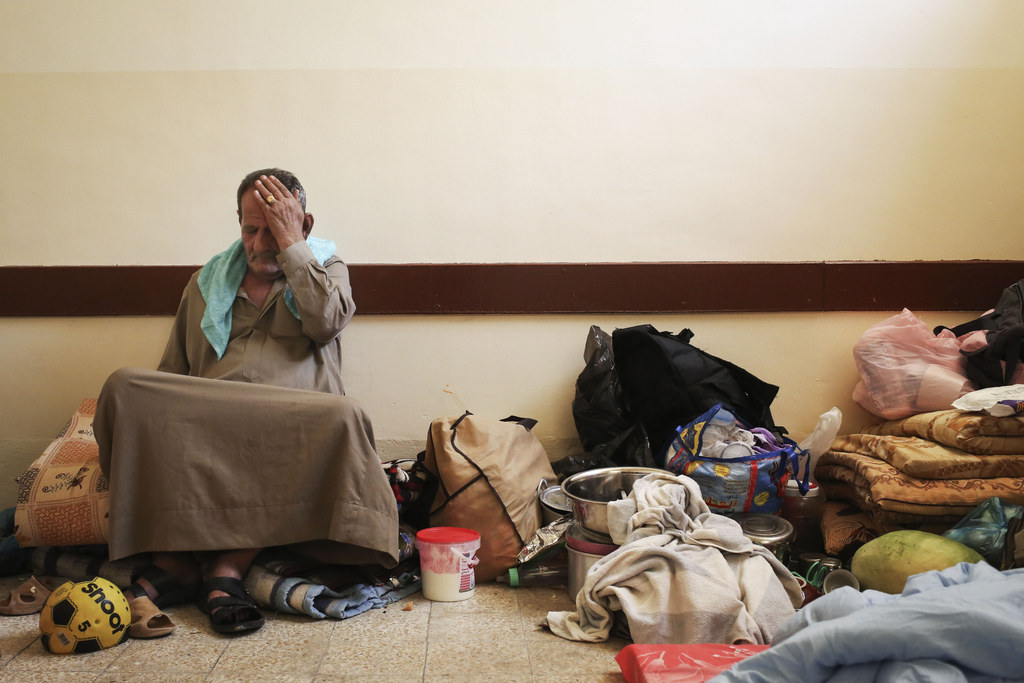 Sheera Frenkel is a cybersecurity correspondent for BuzzFeed News based in San Francisco. She has reported from Israel, Egypt, Jordan and across the Middle East. Her secure PGP fingerprint is 4A53 A35C 06BE 5339 E9B6 D54E 73A6 0F6A E252 A50F

Contact Sheera Frenkel at sheera.frenkel@buzzfeed.com.

Got a confidential tip? Submit it here.