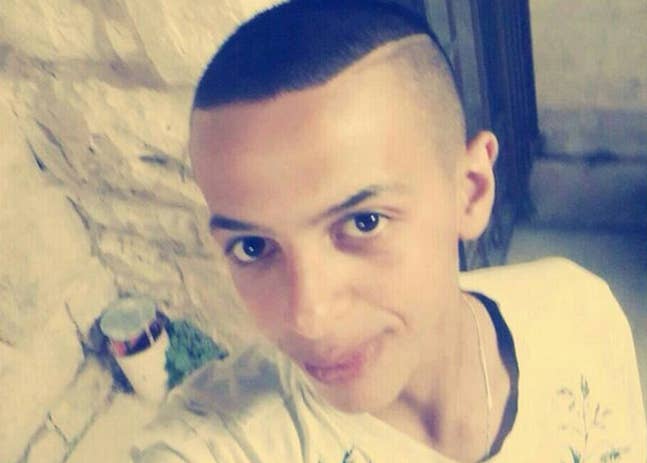 Israeli police have arrested six people in connection to the murder of Palestinian teen Muhammed Abu Khudair, acknowledging, for the first time, that the killing was "politically and nationalistically" motivated.
The six suspects were Jewish Israelis who came from Jerusalem, Beit Shemesh, and the settlement of Adam. They were united, said police, through their mutual following of the Beitar Jerusalem soccer group.
"As fans of the group they knew one another and met at a protest organized against Arabs," said one Israeli police officer, who briefed BuzzFeed on the case. He spoke on condition of anonymity as many details of the arrest remain under gag order in Israel. "They were, most of them, known to police. They have been engaged in acts of disturbances before."
He said that the group had been tied to an attempt the day before to kidnap 9-year-old Musa Zalloum from the East Jerusalem neighborhood of Shuafat. They returned early Wednesday morning, and snatched Muhammed Abu Khudair from in front of his family's home as he waited for his father to return from evening prayers.
One of the six who were arrested is cooperating with police, said the officer. The suspect revealed that approximately 50 minutes after they kidnapped Abu Khudair, they killed him in the forest west of Jerusalem.
Police are still awaiting a final autopsy, but Palestinian officials who saw a preliminary report said that Abu Khudair had been beaten and then set on fire. Soot had been found inside his lungs, indicating that he was still alive when he was burnt to death.
"The direct cause of death was burns as a result of fire and its complications," the Palestinian attorney general, Mohammed al-A'wewy, said Friday. He said Abu Khudair had burns on 90% of his body.
Abu Khudair's family said the arrests of those connected to their son's death brought them "little peace."
"I don't have any peace in my heart, even if they captured who they say killed my son," said his mother, Suha, to reporters in the family home Sunday. "They need to treat them the way they treat us. They need to demolish their homes and round them up, the way they do it to our children."
The six arrested in connection with his death are part of a group known as "La Familia" – a collection of several thousand fans of the Beitar Jerusalem team who take pride in their anti-Arab stance and racist slogans.
Last year, La Familia fans were banned from several games after they protested the team's recruitment of two Muslim Chechen players with vicious attacks. After chanting "death to Arabs" and booing the player's inaugural game, La Familia organized a protest in which they unfurled a giant yellow banner in Jerusalem's Teddy Stadium that read "Beitar Will be Pure Forever" — a surreal echo of the Nazi slogans used against the Jews.
When the team's manager maintained that the players would remain, a small group of fans broke into his office and set fire to some of the soccer team's most cherished memorabilia.
At the time, Beitar assistant coach Jan Talesnikov told Grantland that if "they're burning buildings now" they might just "burn people next."
Israeli Prime Minister Netanyahu has repeatedly spoken out against the La Familia fans. On Sunday he said Israel would not distinguish "terror from terror," and promised to prosecute those responsible for the death of Abu Khudair.
On Sunday, Netanyahu met with the family of Naftali Fraenkel, one of three Israeli teens whose body was found last week. Fraenkel, along with Eyal Yifrach and Gilad Shaar, was hitchhiking near the southern West Bank city of Hebron on June 12, when the three were abducted and killed. Their bodies were found in a shallow grave in Hebron, and police are still searching for suspects Marwan Qawashmeh, 29, and Amar Abu Aisha, 32.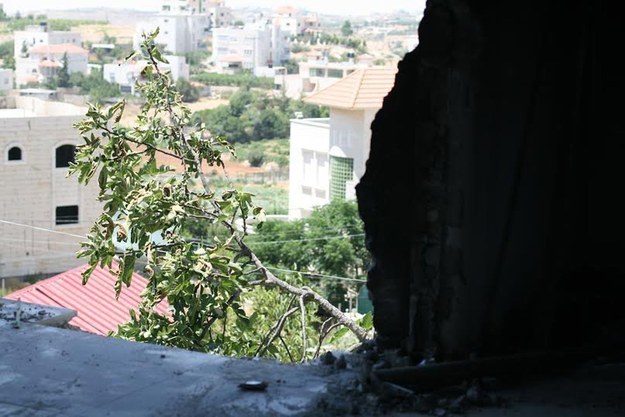 In the week since their bodies were found, violence between Israelis and Palestinians has threatened to spin out of control. The grisly murder of Abu Kudair, which Israeli commentators labeled a "revenge killing," was followed by riots in Jerusalem and in the north.
Dozens of reports have flooded social media sites of attacks on Israeli or Palestinian targets, though few are verifiable. Israeli police said they are "still investigating" the case of Tariq Abu Khudair, the 15-year-old cousin of Muhammed, who was released from Israeli custody on bail Sunday after video footage caught Israeli security officers beating him while in custody. Israeli officials said that the teen was throwing rocks in the minutes before his arrest, but his family disputes their claim, adding that even if he had thrown rocks, he didn't deserve the savage beating.
In the south, Israeli troops continued to amass on Gaza's border, as dozens of rockets were fired from Gaza onto communities in Israel's south.
"Is the third intifada starting?" asked Israeli news anchor Yonit Levy on the evening news. None of her guests were sure how to answer.