Saudi Women Ready To Take To The Streets
On Oct. 26, Saudi women will defy their country's ban on women driving. Is the Saudi government finally ready to let them get behind the wheel?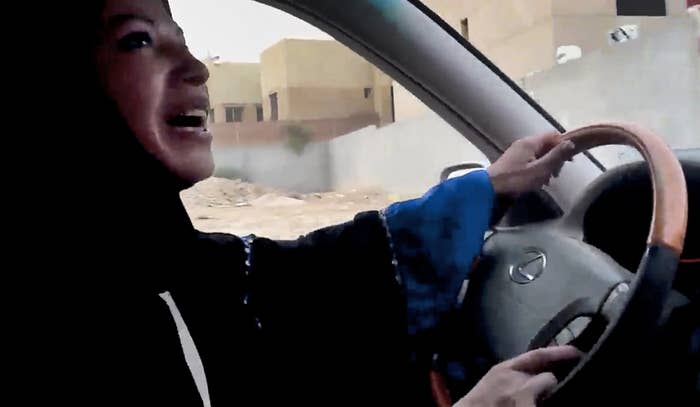 It began with a few tweets over the weekend, pointing to an online petition titled "Oct 26, driving for women."
By Monday, more than 8,000 people had signed the six-point declaration on the Oct 26 website, demanding that the Saudi government finally lift the world's only ban on women driving.
"I will drive on Oct 26, even if I have to run over every bearded man in my way," said Fatima al-Faloul, a 31-year-old Saudi mother of three. "I have two young daughters, I will not allow them to face the same frustrations I have faced."
Despite not being allowed to drive in their own country, many Saudi women are secretly taught by their husbands or obtain driving licenses when they travel abroad. A video uploaded to YouTube last year of a Saudi woman giving an introductory lesson in how to drive a car has been watched more than 495,000 times.
Activists fighting for the right of Saudi women to drive say the time might finally be ripe for them to take to the streets.
The head of the Saudi religious police, Sheikh Abdulatif al-Sheikh, recently made a public statement arguing that there was nothing in Shariah (Islamic law) that prohibits a woman from driving.
"Islamic shariah does not have a text forbidding women driving," said al-Sheikh, who was appointed by King Abdullah last year to head the Commission for the Promotion of Virtue and the Prevention of Vice. He denied, however, a rumor circulating on Twitter that Saudi police had been given any special instruction to allow women to drive on Oct. 26.
On the last "day of defiance" on June 17, 2011, 47 women who took to the street were stopped by police and forced to sign a pledge promising to never get behind the wheel again.
But now many women appeared ready to break that pledge.
Sheera Frenkel is a cybersecurity correspondent for BuzzFeed News based in San Francisco. She has reported from Israel, Egypt, Jordan and across the Middle East. Her secure PGP fingerprint is 4A53 A35C 06BE 5339 E9B6 D54E 73A6 0F6A E252 A50F

Contact Sheera Frenkel at sheera.frenkel@buzzfeed.com.

Got a confidential tip? Submit it here.