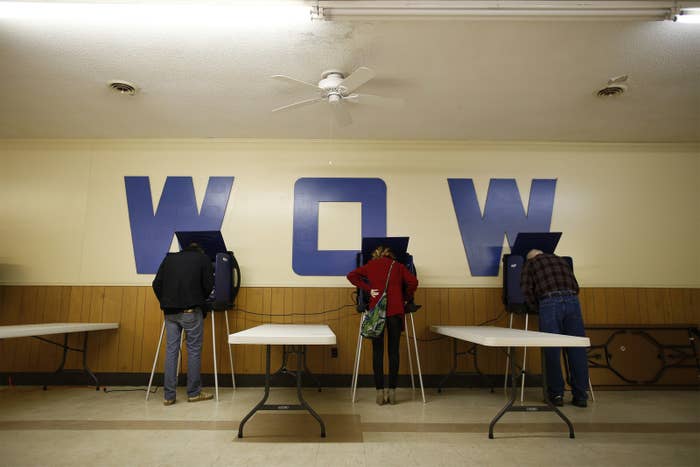 People are widely sharing a video of a voting machine refusing count a man's vote for Trump in the Emanuel Recreation Center polling station in Philadelphia as evidence that machines were being rigged against Trump.
The video, which shows the man's finger repeatedly hitting the button for Trump while the cursor remains on Clinton, was first tweeted just after 10 a.m. ET on Tuesday. It was quickly picked up by several accounts run by Trump supporters and spread as evidence of election-rigging.
The individual behind the account, however, told BuzzFeed News that the machine was fixed. On his account, he later tweeted that he was able to vote for Trump.

Elections officials stressed to BuzzFeed News that machines break during every election year, and that broken machines are immediately replaced or fixed. So far, voting machine problems have been reported in North Carolina, New York, Illinois, Kentucky, Texas, and Ohio, though in each cases they have been limited to isolated machines that were immediately fixed.
Voting officials stress that hacking, or rigging machines across the country is actually very hard to do. Kay Stimson, from the National Association of Secretaries of State (NASS), told BuzzFeed News that as of 2 p.m. ET there had been no reports of any widespread issues affecting voting machines.
Trump, who has made frequent claims that the election might somehow be "rigged" said Tuesday on Fox News that he had heard about a problem with voting at some polling places. "There are reports that when repeople vote for Republicans, the entire ticket switches over the Democrats."