Journalists Worldwide Protest Egypt's Crackdown On The Press
Journalists around the world launched #FreeAJStaff Tuesday to campaign for the Egyptian government to end its crackdown on the press. "First they came for them, and next they'll come for the rest of us."
Egyptian prosecutors filed terrorism charges over the weekend against 20 unnamed defendants, including three Al Jazeera English journalists who have been in prison since Dec. 29.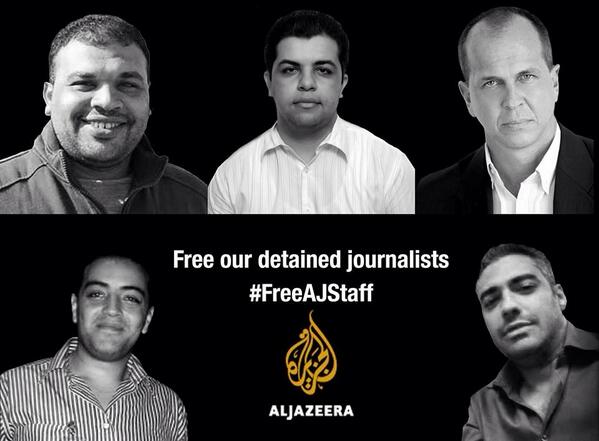 The names of those accused have not been officially released, but they are widely believed to include Canadian-Egyptian journalist Mohamed Fadel Fahmy, Australian Peter Greste, and Egyptian Baher Mohamed.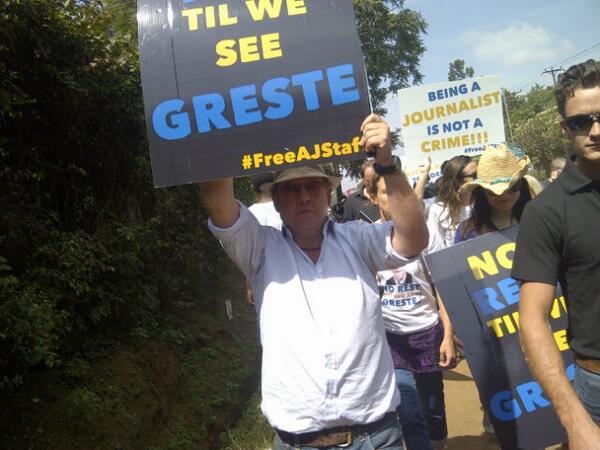 Egypt's military-backed government says the Al Jazeera reporters, well-known members of the foreign press corps, were "conspiring with 'terrorists' to fabricate news about Egypt" and running a terrorist cell out of the upscale Marriott Hotel in Cairo.
Attacks on the press began with the targeting of Al Jazeera. Gas-rich Qatar, which owns Al Jazeera, backed the recently ousted Muslim Brotherhood movement and is heavily at odds with the new government.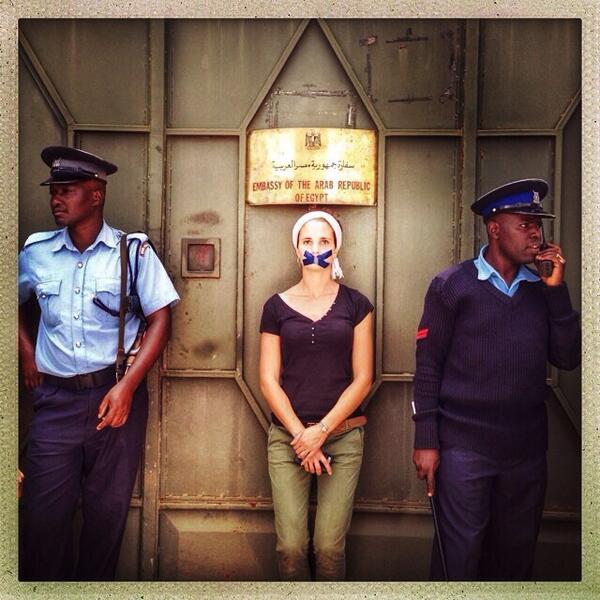 But journalists now say it has spiraled into a wider crackdown on the press. Dutch correspondent Rena Netjes fled Egypt Tuesday after her embassy discovered that she had been listed among the 20 journalists wanted by police.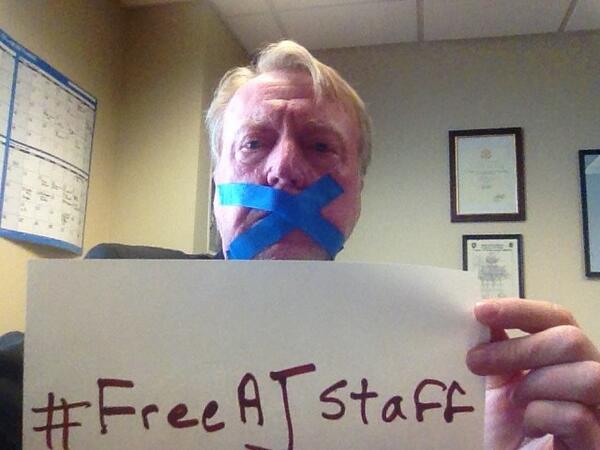 "This attempt to criminalize legitimate journalistic work is what distorts Egypt's image abroad. The government's lack of tolerance shows that it is unable to handle criticism," the Committee for the Protection of Journalists said in a statement.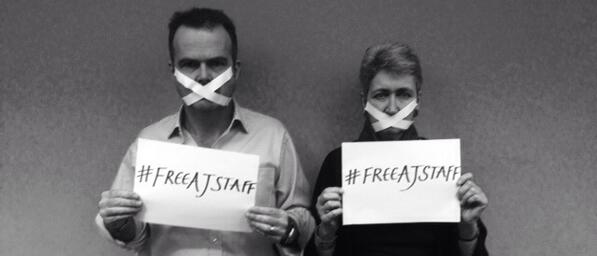 Over the weekend the Tahrir News Network aired footage from Egypt's Ministry of the Interior showing the arrest and interrogation of the Al-Jazeera television crew in the Marriott Hotel.
The footage shows the Al Jazeera team being interrogated without the presence of a lawyer. The camera zooms in on notebooks, external hard drives, and laptops while increasingly menacing music plays in the background.
In Egypt, however, journalists fear that the arrests of the Al Jazeera correspondents are just the beginning.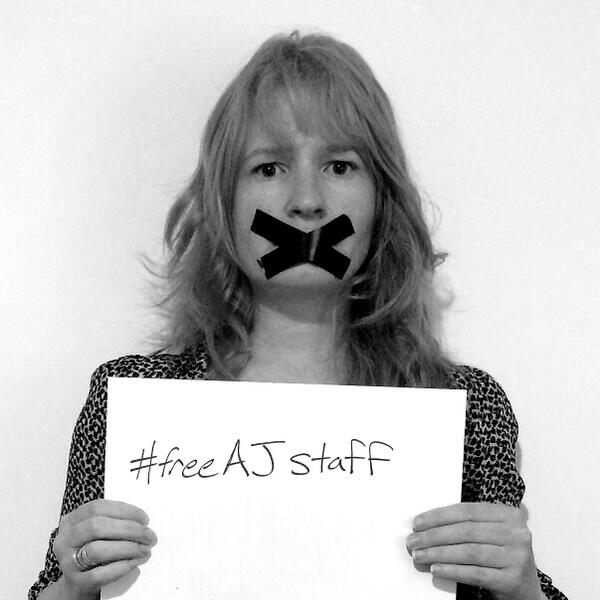 "There is no way you can watch that video and say it's not incitement against the Al Jazeera journalists. The are trying to make notebooks and laptops look like spy gear!" said one journalist who asked to be quoted anonymously as she is based in Cairo.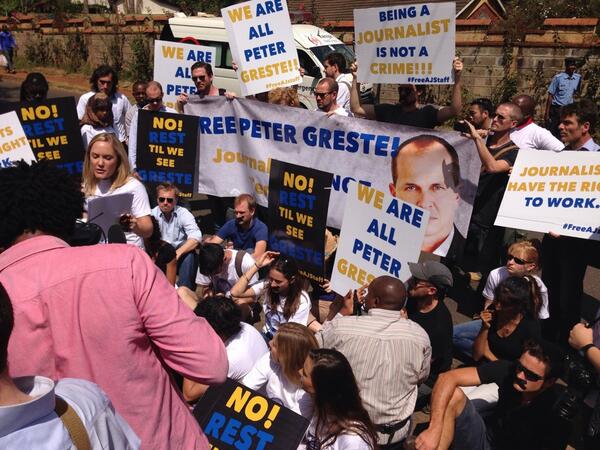 "First they came for them, and next they'll come for the rest of us. That's why it is so important that we make our voices heard now — while we still can."
Sheera Frenkel is a cybersecurity correspondent for BuzzFeed News based in San Francisco. She has reported from Israel, Egypt, Jordan and across the Middle East. Her secure PGP fingerprint is 4A53 A35C 06BE 5339 E9B6 D54E 73A6 0F6A E252 A50F

Contact Sheera Frenkel at sheera.frenkel@buzzfeed.com.

Got a confidential tip? Submit it here.