Israeli Diplomats Could Lose Jobs Over Tweets Criticizing Netanyahu
In Israel, saying "RT ≠ endorsement" doesn't count.
Two Israeli diplomats whose tweets were seen as critical of Prime Minister Benjamin Netanyahu were recalled from their posts Thursday, according to Israel's Foreign Ministry.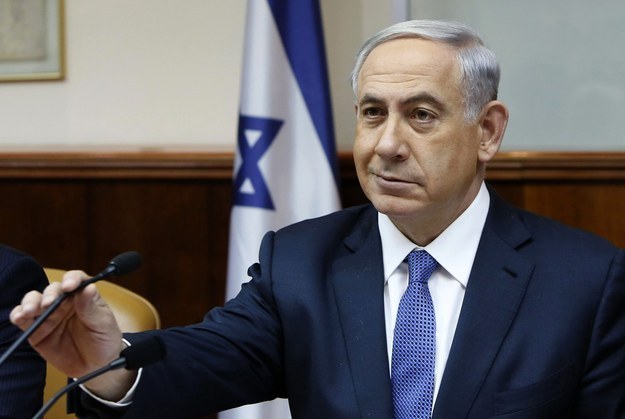 Israeli Ambassador to Switzerland Yigal Caspi retweeted the following tweet, which criticizes Netanyahu's decision to speak before Congress.
The retweet was cited by Israel's Foreign Ministry as one of the reasons Caspi had been recalled to Jerusalem for questioning.
Assaf Moran, an Israeli diplomat based in India, was also recalled for tweets on his private account. The Hebrew-language news site NRG said Moran had retweeted a comment from blogger Moshe Gaon saying Netanyahu's policy was "to do anything rather than talk about social issues".
On Thursday both of the twitter accounts were offline.
In Israel, various officials have questioned whether the diplomats should have been fired for their tweets. Lt. Col. Peter Lerner, foreign language spokesman for the Israel Defense Forces, seemed more supportive of the move.
Former foreign ministry director-general Alon Liel told Israel Radio that it was inappropriate for any government official to publicly criticize the prime minister.
"I think it's an international norm that a diplomat representing his country doesn't publicly contradict its foreign policy," Liel told the morning radio show on Israel radio. "I think that what the ambassador to Switzerland did was [also] virtually an act of resignation; he knew exactly what the consequences would be."
However, an Israeli diplomat recently posted to India who knew Moran said it was "shocking" that two would be fired over their retweets.
"They didn't tweet out that Netanyahu was a idiot or that his policies were bad, all they did was retweet an opinion," said the diplomat, who asked to remain anonymous to preserve his job. "What happened to everyone knowing that a retweet doesn't equal an endorsement?"
Sheera Frenkel is a cybersecurity correspondent for BuzzFeed News based in San Francisco. She has reported from Israel, Egypt, Jordan and across the Middle East. Her secure PGP fingerprint is 4A53 A35C 06BE 5339 E9B6 D54E 73A6 0F6A E252 A50F

Contact Sheera Frenkel at sheera.frenkel@buzzfeed.com.

Got a confidential tip? Submit it here.