Leading Egyptian Blogger And Activist Granted Bail
But a hunger strike movement is growing among those who remain imprisoned under Egypt's strict anti-protest laws.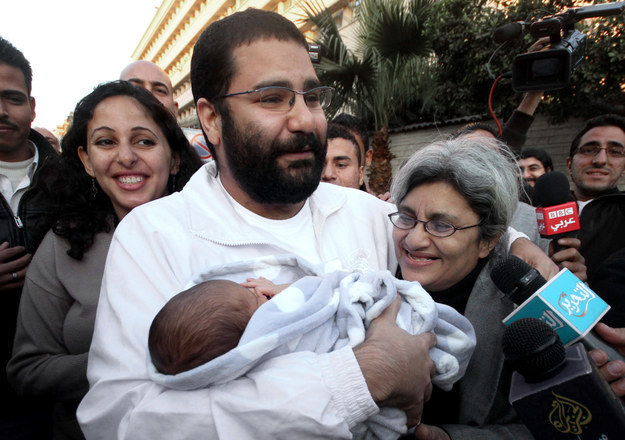 JERUSALEM — One of Egypt's most prominent activists has been granted release on bail, but still faces a lengthy judicial process that could see him sent back to prison.
Alaa Abdel Fattah was tried in absentia and handed a 15-year prison sentence in June over charges that he violated new laws that severely curtail protests. He was arrested along with several other activists on the steps of the courthouse immediately after the verdict, and a court has ordered that he be retried now that he is no longer in absentia.
"The court ordered the release on bail of Alaa Abdel Fattah and two other detainees," Abdel Fattah's defense lawyer, Mohamed Abdel Aziz, said outside the court in comments broadcast on Egyptian television. "The court also recused itself because of the defendants' lack of respect for it."
The lawyer added that the court has also demanded an investigation into the prosecutor's use of videos found on a computer belonging to Abdel Fattah. The prosecutor did not have a warrant to search the computer, argued the defense, nor to show highly personal home videos of Abdel Fattah's wife dancing, "which violate the accused's privacy."
A critic of the Egyptian government for more than a decade, Abdel Fattah was a leading secular figure in the 2011 revolt that toppled former president Hosni Mubarak. While Abdel Fattah and similar pro-democracy activists were once celebrated as patriotic revolutionaries, the ensuing years have seen dozens of other activists arrested. When Egypt's military ousted the Muslim Brotherhood from power, new laws were enacted that severely curtailed the right to protest — both for Islamist groups and for secular movements.
In recent weeks, prominent Egyptian figures have begun protesting against the restrictive protest laws by going on hunger strike in solidarity with the dozens of detainees, activists, and rights advocates who have been arrested in the last year.
Using #EgyHungerStrike, people on Twitter have vowed to join in the protests.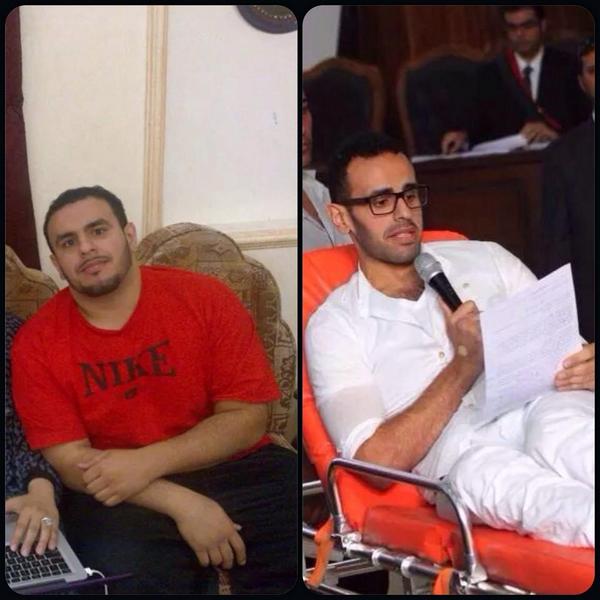 Over the weekend the head of Egypt's journalist syndicate, Diaa Rashwan, announced that he was joining the hunger strike along with 10 other Egyptian journalists.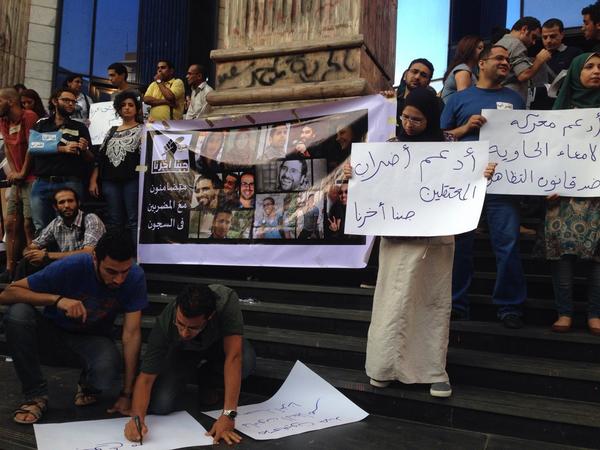 In a letter made public, the journalists wrote that they believed that "freedom of expression through protesting, writing, and any other peaceful form is an entrenched right."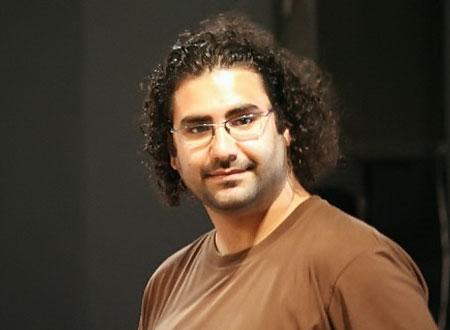 Abdel Fattah's mother, Laila Soueif, has become a prominent figure in support of the hunger strikes, after joining the movement in solidarity with her two children behind bars, Abdel Fattah and his sister Sanaa. Soueif and her third child, Mona Seif, have been on hunger strike since Sept. 4, and Soueif recently told Al Jazeera that the movement was growing.
"I'm on a hunger strike until my children are released and all those in their two cases are released with them," said Seif. "The circle of people joining our hunger strike increases every day. We haven't reached the stage yet to achieve what is needed, but as long as more people keep joining our protest then this is a success."
Her late husband, Ahmed Seif, an internationally respected human rights lawyer who was often jailed under the Mubarak regime, was working to defend his two imprisoned children when he died on Aug. 27. In January, at a press conference regarding his son's imprisonment, Seif said, "I wanted you to inherit a democratic society that guards your rights, my son, but instead I passed on the prison cell that held me, and now holds you."
A Facebook page tracking the number of prisoners on hunger strike said 60 detainees have joined in the strike, as well as 83 others outside jail.
Sheera Frenkel is a cybersecurity correspondent for BuzzFeed News based in San Francisco. She has reported from Israel, Egypt, Jordan and across the Middle East. Her secure PGP fingerprint is 4A53 A35C 06BE 5339 E9B6 D54E 73A6 0F6A E252 A50F

Contact Sheera Frenkel at sheera.frenkel@buzzfeed.com.

Got a confidential tip? Submit it here.