Hundreds Of Air Strikes And Hundreds Of Rockets Fired Between Israel And Gaza As Violence Intensifies
As Israel's Operation Defensive Edge ended its third day, Israeli and Palestinian civilians have been warned that there is no end in sight to the escalating violence.
Israeli air strikes hit sites in Gaza, while missiles were fired by militants in Gaza onto southern Israeli communities on Thursday. But the senior Israeli and Palestinian leadership said they were not discussing a ceasefire.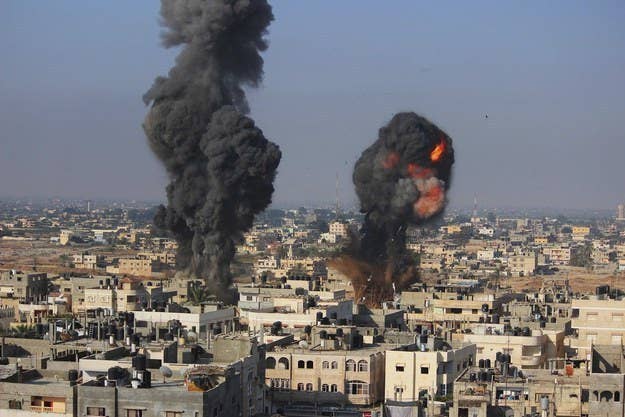 In the skies above Gaza, plumes of smoke could be seen rising from the sites of Israeli air strikes. More than 75 people have been killed in Gaza over three days of air strikes, and hundreds more have been wounded.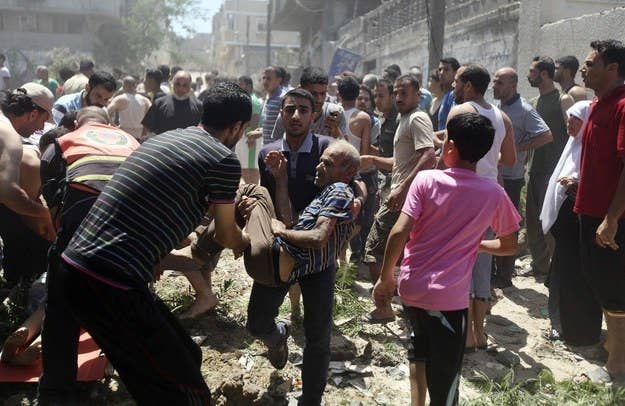 In southern and central Israeli cities, the wails of sirens were heard by more than one million Israelis, spurring them to run for shelters and covered areas in fear of incoming rockets.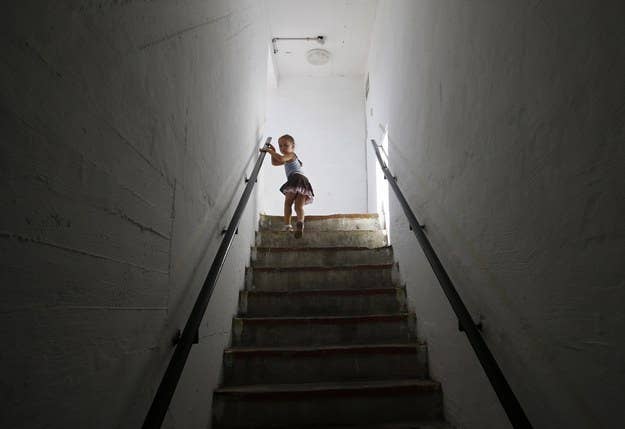 In Israel's densely populated center, cities more than 100 miles to the north of Gaza came under fire. "We have had to tell the kids about rockets, about war. That's not something any parent wants," said Amir Yechud, a father of three in Tel Aviv.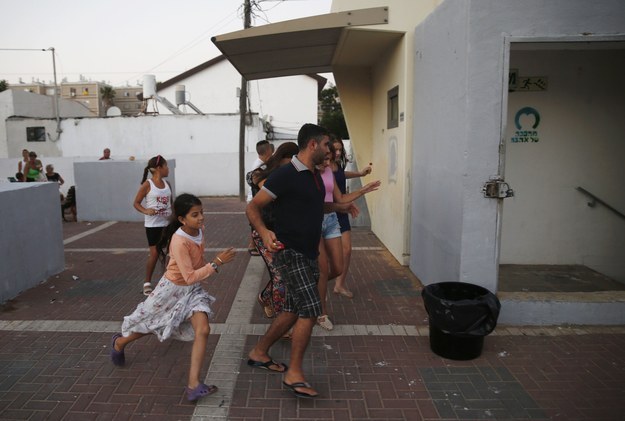 In Gaza, at least 14 children have been killed in Israeli airstrikes. In Khan Younis, six children were killed when an Israeli missile hit their home. "Why do we have to keep explaining death to our children?" asked Ahmed Taha, a father of three in Gaza.
Israeli officials said on Thursday that more than 400 tons of explosives had been dropped on Gaza, in many cases targeting the homes of people Israel believed had an official role within Hamas.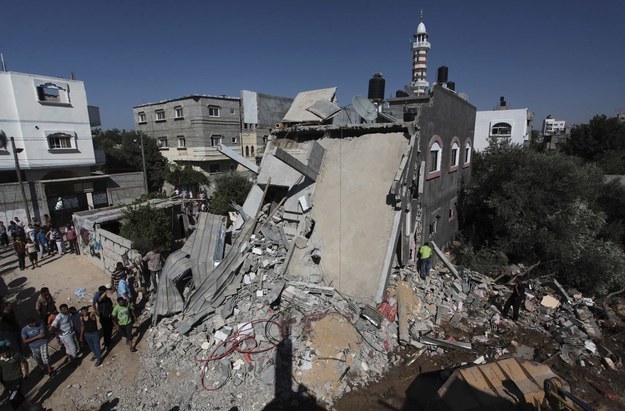 Human rights groups, including the Israeli NGO B'tselem, have said that the targeting of homes could violate international law.
In Israel, many called for the army to launch a ground invasion of Gaza. "We can't keep going through this every few years. I don't care what they hit in Gaza through airstrikes, just do what it takes," said Alon Mizrahi, a 28-year-old student in Sderot.
Both sides have used social media to argue their cause, releasing statements via Twitter, photos on Instagram, and videos. In this short video, militants in Gaza show off a new missile launcher.
Israel's military spokesman has released videos showing airstrikes and other operations in Gaza. "We have nothing to hide," said a statement from the IDF spokesman's office.
In Gaza, taxi driver Hamed Hawada asked, "What more can Israel do?" He said he lost two children during the 2008 offensive into Gaza, and a brother in 2012. "We have no protection, and no hope, only god can save us," he said.