Egypt's Jon Stewart Taken Off The Air Minutes Before Showtime
A private TV station cites the "inappropriate content" of Bassem Youssef's show as the reason for his suspension.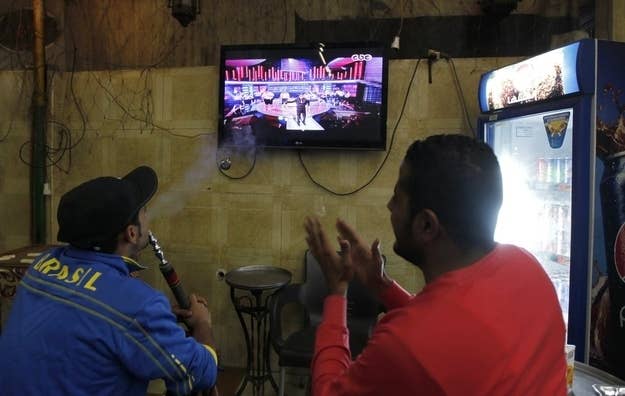 CAIRO — Egypt's CBC television announced it was suspending a popular satire show by Bassem Youssef, known as "Egypt's Jon Stewart," just minutes before it was set to air on Friday night.
TV anchor Khairy Ramadan read a statement on the air saying the channel had decided to suspend the show after the content of the night's planned episode "violated what has been agreed upon" with the CBC station.
Fans who tuned in saw this instead:

Youssef's first show since the military overthrew the Muslim Brotherhood in July aired last week and poked fun at both sides. One production assistant on the show said this week's episode "continued in a similar vein," and also included several segments poking fun at the CBC network and other Egyptian media.
Dozens of lawsuits have been filed against Youssef in recent weeks and supporters of General Abdel Fattah al-Sisi have begun a campaign to have him banned from television and tried for acts against the state.
Youssef left to the Emirates on Friday for a pre-planned trip, according to his staff. The show's official Twitter account said it was currently uploading the banned episode to YouTube, where the show first aired in 2011.
Egyptians were quick to go online and ask how the controversial comedian remained on the air throughout the last three years of upheaval only to be suspended after airing just one show under Egypt's new, military-appointed government.

Egyptians were quick to point out the episode would be uploaded online, and called for a boycott of the CBC station.