Egyptians Snap Photos Of Empty Poll Booths
So few people have come out to vote in Egypt's election that vacant polling stations have become a thing.
Photos like this appeared across Egyptian Facebook, Twitter, and Instagram accounts Tuesday, as it became clear how few people were voting for the country's next president as initially expected.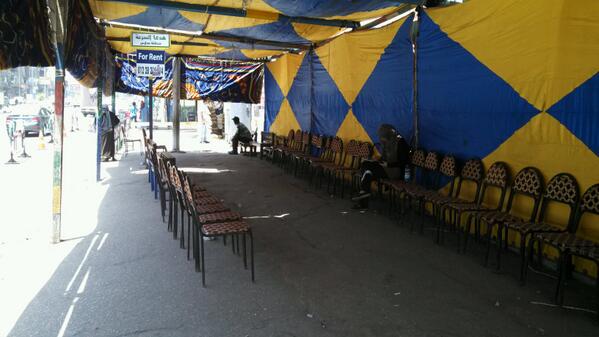 Despite Egyptian officials announcing a third day of voting and declaring a national holiday, complete with free public transportation, the polls were noticeably empty.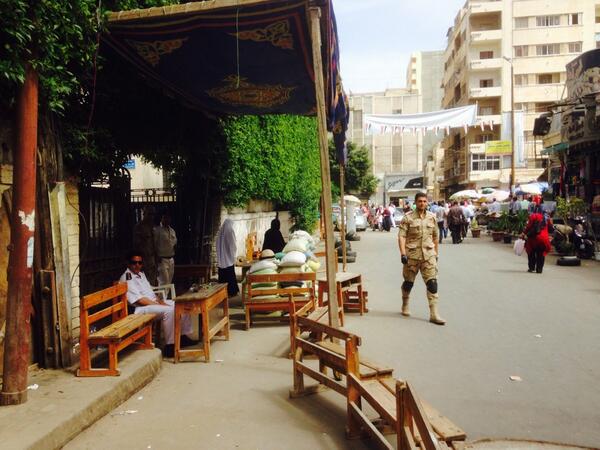 Some people had to resort to creative means to get out the vote.
A few one-man dance parties happened, but they were a bit lonely.
Some couldn't help notice the difference between the last elections in 2012, when voter turnout was at 46 percent in the first round.
This year, voters complained about the lack of a real campaign between the two candidates, Hamdeen Sabahi and Abdel Fattah el-Sisi. "We vote and vote and this country keeps getting worse and worse. So now I say, no more voting," said one woman.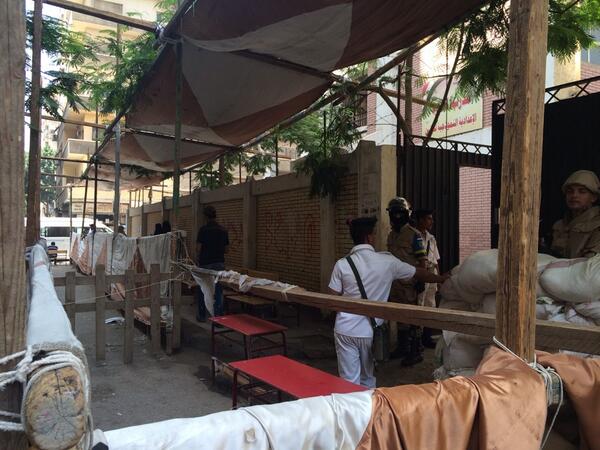 Some worry that Egyptian officials would inflate the number of voters, but monitoring groups said that they had been allowed to observe the elections freely.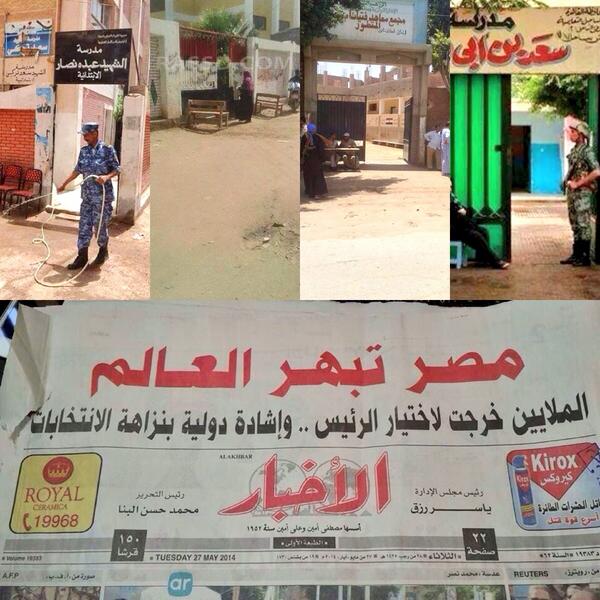 TV crews and journalists struggled to find voters – or boycotters – who could speak about what will happen next in Egypt. Most agreed that Sisi, who is widely expected to win the vote, will not be entering office with the mandate he had hoped for.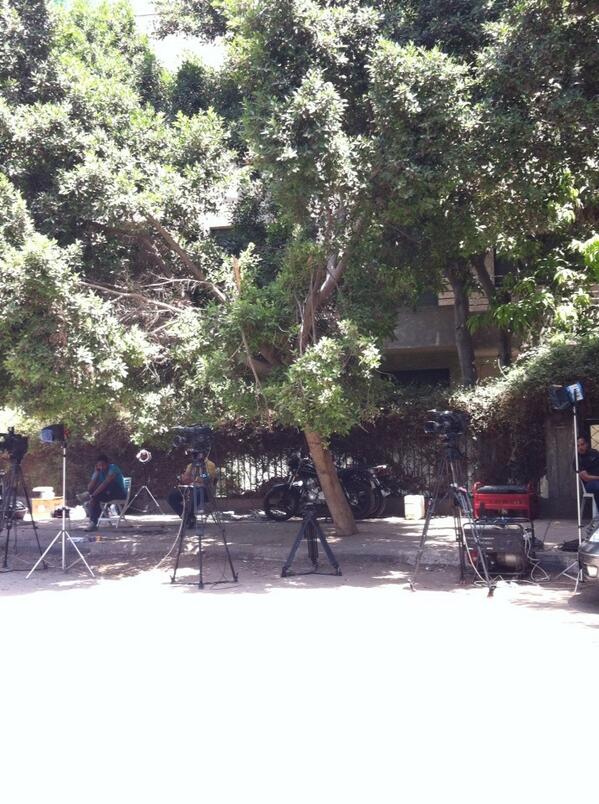 Sheera Frenkel is a cybersecurity correspondent for BuzzFeed News based in San Francisco. She has reported from Israel, Egypt, Jordan and across the Middle East. Her secure PGP fingerprint is 4A53 A35C 06BE 5339 E9B6 D54E 73A6 0F6A E252 A50F

Contact Sheera Frenkel at sheera.frenkel@buzzfeed.com.

Got a confidential tip? Submit it here.