Filth And Loathing In Cairo, As Egypt Turns To Coal
A decision by the Egyptian government to begin importing coal has rattled environmentalists, who say it could spell disaster.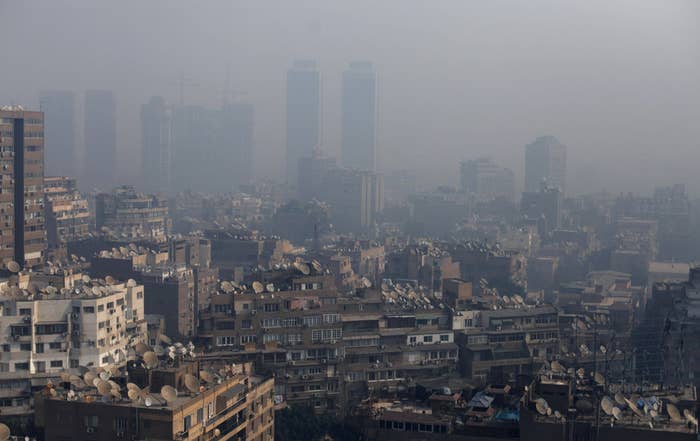 CAIRO — Heba Nour peers up at the thick smog blanketing Cairo's midday sun, but if it's hard to see through the dirty black smoke that clogs the skyline now, she can only imagine how much worse it is about to get.
While the rest of the world is moving away from coal-powered factories, Egypt has decided to bet heavily on dirty fossil fuels to drive its economy, causing fear and consternation among environmentalists and Egyptians alike.
Two weeks ago, officials announced they would begin importing coal for use at cement factories and that they would consider the use of coal at power plants — making Egypt one of the few countries to go against the global trend and actively increase its use of coal.
"On the whole the world has been steadily moving away from coal," said Shravya Reddy, director of science and solutions at the Climate Reality Project in Washington, D.C. "The broader trend is that the world recognizes that coal is dirty."
Coal is the most polluting of all the fossil fuels, and the single largest contributor to man-made CO2 emissions, making coal also the single largest driver of climate change, according to Greenpeace. On a more local level, burning coal for energy uses up already-scarce water resources, pollutes the air, and wreaks havoc on the lives of locals.
"If it was bad, it's about to get horrible. Some people say unlivable," said Nour, a 22-year-old student of environmental science at Cairo University, who has had breathing problems for as long as she can remember. So has everyone in her family, who all live in the small Cairo suburb of Helwan. Nour doesn't think it's a coincidence that Helwan's busy industrial area is less than a half-mile from their home. The area boasts dozens of facilities, including a cement factory currently being converted to run on coal.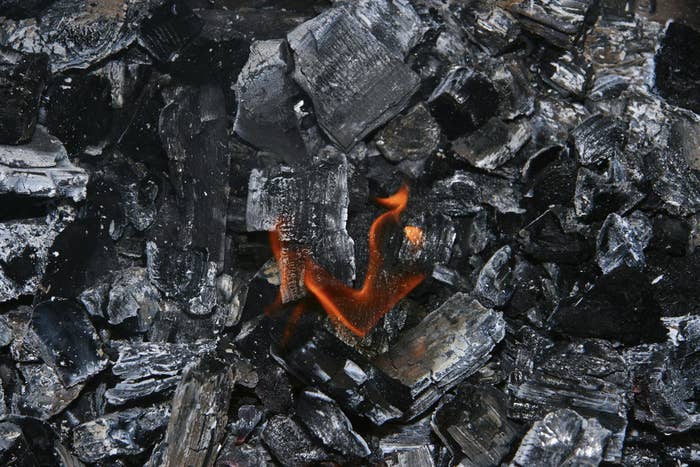 A preliminary study by the Egyptian Environmental Affairs Agency seen by BuzzFeed estimated that once Egypt's cement factories begin using coal, the cost to Egypt's health industry would be roughly $3.2 billion per year. Most of that would be due to an increase of lung cancer and heart disease caused by air pollution from coal-run factories, which spew everything from arsenic to sulfur oxide into the air. Egypt's cement factories are almost all located along the Nile River, where they would pollute waters that are then used to irrigate agricultural fields.
Activists say Egypt's cement industry — dominated by foreign firms like Italcementi and Lafarge — has long benefited from cheap labor and government energy subsidies, which allow them to buy natural gas to power their factories at one-fourth of the price the public pays and get free raw materials through unlimited access to quarries.
"They are making a fortune," said Ahmed Droubi, the coordinator of the Egyptians Against Coal campaign. "The cement industry has to maintain their massive profit margins. They were looking for a way to save money, so they successfully pressured the government to import coal."
He said the companies had "no doubt" they would succeed in importing coal, and that some started converting their facilities to run coal as early as last year – so sure were they that their lobbying efforts would succeed.
One factory even started importing coal for its own use, months before the Egyptian government legalized coal usage.
Lafarge, a French company, is one of the leading producers of building materials in Egypt, and its cement factory near the northern coast is one of the largest in the country. It also played an active role lobbying the Egyptian government to allow the use of coal.
But activists said that even while lobbying efforts were ongoing, the company had arranged a private shipment of coal. Last November activists snapped photographs of a coal shipment that arrived for Lafarge in the port of Dekhela near the city of Alexandria – nearly six months before the Egyptian government voted to legalize the importation of coal.
Activists provided BuzzFeed with photos, on the condition they remain anonymous, showing both the shipment arriving and the coal being used inside the Lafarge factory.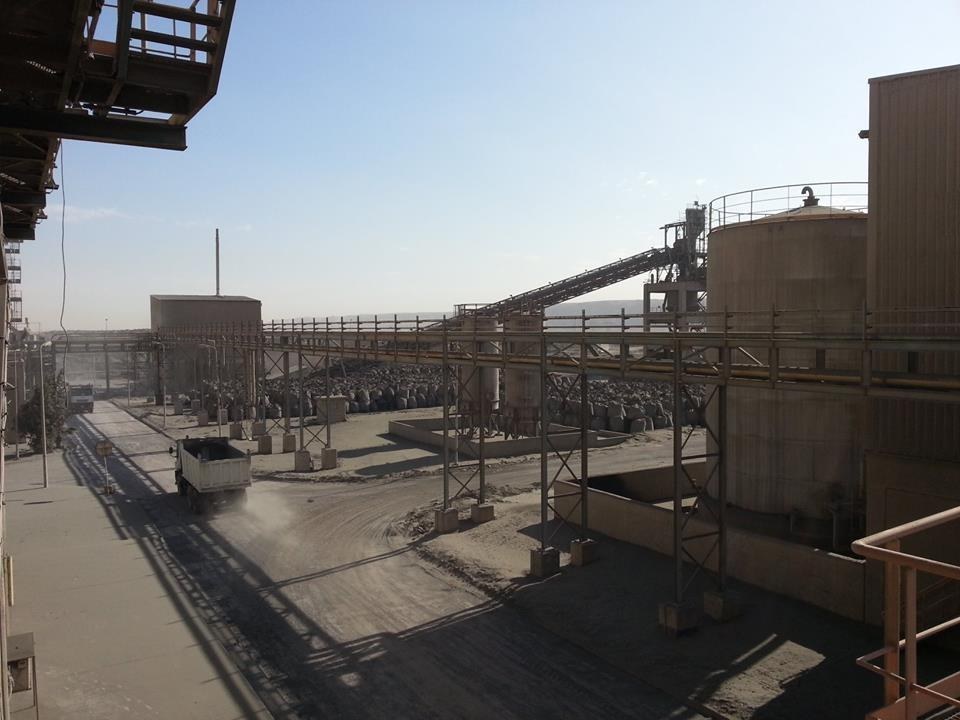 A Lafarge spokeswoman told BuzzFeed she could not answer questions about the photos or the coal shipment, and would only say: "Lafarge Cement Egypt never used or imported coal for its operations. Lafarge fully complies with all environmental regulations and will continue to do so." When told that multiple photographs existed showing coal in the factory, the spokeswoman offered no further explanation. Nor could she say how the use of coal in Egypt fitted with Lafarge's participation in global campaigns vowing to use clean energy sources.
Droubi accused foreign companies of compromising their principles abroad and claimed they took part in dubious lobbying efforts, wining and dining Egyptian officials.
One example brought by Droubi was the El Sawady cement factory in Ain Sokna near the Suez canal, part of the larger holdings of the family business held by Mohamed El-Sawady. Sawady is the head of the Federation of Egyptian Industries, which openly lobbied the government to approve using coal to "avoid a possible energy crisis" through one of its board members. The El Sawady company did not respond to repeated requests from BuzzFeed for comment.
"There is a great deal of one hand helping the other," said Droubi. "What happened in Egypt was basically a one-sided lobbying campaign by the cement companies – who have a terrible history in Egypt and have been convicted in the past for unfair monopolies."
"The cement factories are just the beginning. There is concern that coal will be used in Egypt's energy sector too," said Droubi, whose grassroots campaign is growing more popular among young Egyptians. "It would be a disaster."
The Egyptian cabinet decided two weeks ago that Egypt would begin accepting coal imports in September 2014. Environmentalists are now turning their attention to the energy sector, and trying to convince the government not to allow coal into Egypt's power plants.
Repeated calls and faxes for official comment to Egypt's environment ministry went unanswered. One official spoke on condition of anonymity, because he was not authorized to speak to press, and said, "The Ministry at the moment has a strong environmental activist in its minister [Laila Iskander], but we don't know what will happen after the elections," citing presidential elections to be held in May. "The lobbies for the different industries – energy, cement, oil – have only gotten stronger over the years and there are not many voices advocating for the environment today."
Egypt's already embattled tourist industry might suffer as well.
The El Sawady cement factory looms over the opulent Ain Sokhna resorts, where scuba divers delve into the Red Sea's world-renowned coral reef. Plans are underway to construct a series of ports along the coast of the Red Sea to receive the shipments, which environmentalists say will cause irreparable damage to one of the world's most famous coral reefs.
"We see the trucks come and go all day every day. It's already a dirty dirty business," said Mahmoud Samr, a local tour guide and environmental activist. "And now it will get much dirtier. We are very, very worried."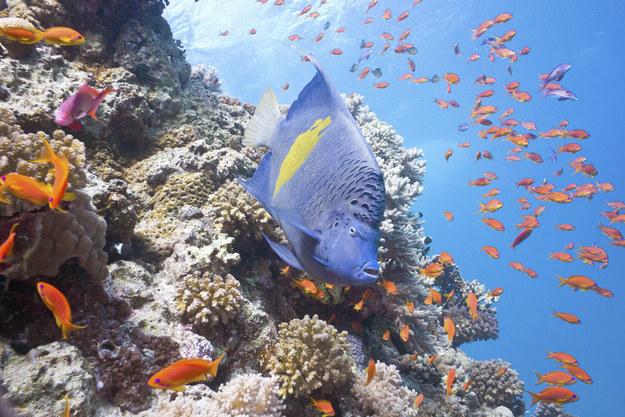 Sheera Frenkel is a cybersecurity correspondent for BuzzFeed News based in San Francisco. She has reported from Israel, Egypt, Jordan and across the Middle East. Her secure PGP fingerprint is 4A53 A35C 06BE 5339 E9B6 D54E 73A6 0F6A E252 A50F

Contact Sheera Frenkel at sheera.frenkel@buzzfeed.com.

Got a confidential tip? Submit it here.