Anti-Americanism Soars In Wake Of Egypt Aid Decision
Egyptians woke up Thursday to the news that President Barack Obama had decided to withhold millions of dollars in aid from Egypt's military.
Anti-American sentiment in Egypt is at an all-time high. On Thursday, Egyptians weren't shy to let the U.S., especially President Barack Obama, know how they felt.
People literally took to the streets chanting.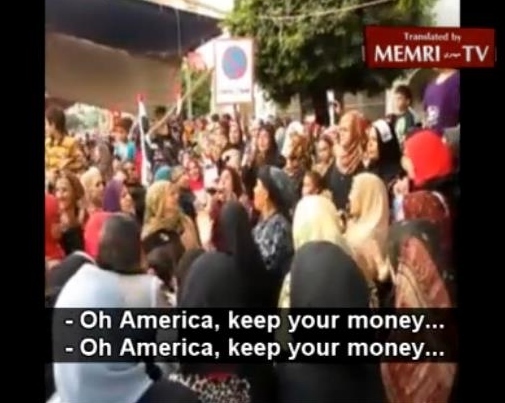 Adding the image of President Obama in a baby diaper to military posters apparently helped them sell.
While showing President Obama with a beard also helped drive home the point that many Egyptians see him as a supporter of Islamists like the Muslim Brotherhood.
In general, burning Obama and/or the American flag has become really popular at protests.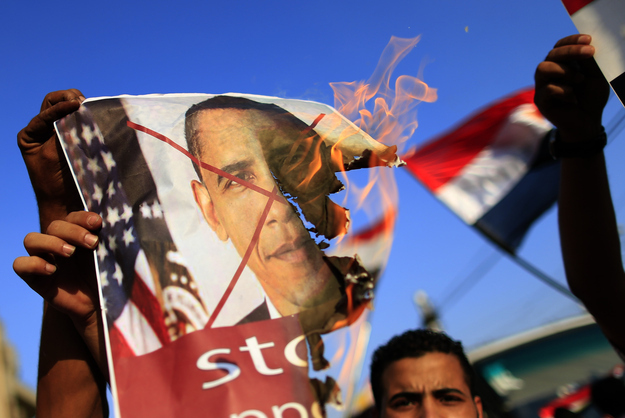 Which isn't surprising because this morning, Egyptian papers ran headlines like this.
Sheera Frenkel is a cybersecurity correspondent for BuzzFeed News based in San Francisco. She has reported from Israel, Egypt, Jordan and across the Middle East. Her secure PGP fingerprint is 4A53 A35C 06BE 5339 E9B6 D54E 73A6 0F6A E252 A50F

Contact Sheera Frenkel at sheera.frenkel@buzzfeed.com.

Got a confidential tip? Submit it here.