When Haley Videckis and Layana White first saw each other, it was — where else? — on the basketball court.
In February 2013, the women's team at Arizona State University was facing off against its biggest rival, the University of Arizona. Videckis played for ASU, White played for U of A, and they both had a lot to prove.
"That game was lit," Videckis remembered, laughing. ASU were down by 2 points when, 22 seconds before the buzzer sounded, Videckis sunk a 3-pointer — her third of the game — elbowing Arizona out of the lead for a final score of 59–58. White watched Videckis hit her incredible last-second shot and thought, Who is that girl?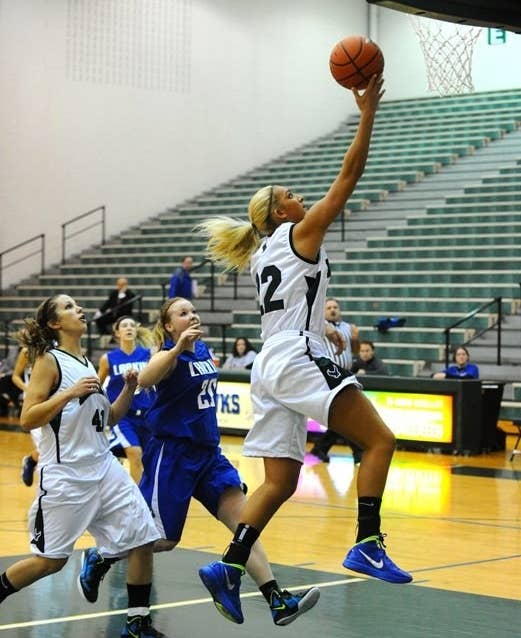 Months later and a few hundred miles away, White recognized the mystery woman who'd beaten her team that day — while touring Pepperdine University in Malibu, California, as she considered a transfer. Videckis, a recent transfer herself, was one of the Pepperdine students tasked with showing White around campus. The former rivals were now teammates, and, within the year, they fell in love.
But the joys of a new school, a new team, and a new relationship were quickly drowned out by what they say amounted to harassment and intimidation by Pepperdine staff members, from whom they intentionally kept their budding relationship a secret, fearing repercussions from administrators at the Christian school. According to interviews and details from the lawsuit they'd eventually file against Pepperdine, the women endured meetings during which they say their coach said that "lesbianism isn't welcome on this team," months of prying personal questions from an academic coordinator about whether they were "more than BFFs," and unnecessary requests for Videckis's gynecological records. They were denied the opportunity to play in basketball games and slapped with what they say were spurious academic violations. After months of intimidation, according to the complaint, White attempted to kill herself.
Pepperdine University did not respond to multiple, detailed requests for comment, made by phone and email, for this story.
At the beginning of 2014, both White and Videckis were looking forward to leading their team to new victories; by the end of that same year, a Title IX investigation had found there was "insufficient evidence" to indicate that sexual orientation discrimination or harassment occurred. After a couple unsuccessful stabs at mediation, not knowing what else to do, they sued the top-ranked school that was supposed to jumpstart their careers in professional basketball.
Videckis and White left prestigious basketball programs at Pac-12 schools because they thought they would stand out at a smaller school like Pepperdine.
At first, White and Videckis were winning in court. They scored a historic ruling in December 2015 — soon after same-sex marriage was legalized by the Supreme Court — which became a milestone in the fight to protect LGBT people under existing civil rights laws. The judge denied Pepperdine's request to throw out Videckis and White's entire lawsuit, instead allowing their case to proceed to trial. That decision was apparently the first time a federal judge ruled that Title IX of the Education Amendments of 1972 also prohibits anti-gay discrimination.
Congress had passed Title IX to ban federally funded schools from discriminating on the basis of sex. Historically, this was taken to mean that women students held the same rights, and deserved the same resources, as their male peers. In recent years, however, progressive lawyers have increasingly argued that Title IX also bans LGBT discrimination. The argument goes that LGBT people face bias for failing to subscribe to gender norms or sex stereotypes — for example, a gay woman may be discriminated against for dating someone of the same sex or for dressing masculinely. As such, anti-LGBT discrimination is rooted in an individual's sex and is, by nature, a form of illegal sex discrimination — an interpretation put forth by the federal judge who denied Pepperdine's motion to dismiss.
But for White and Videckis, the monumental precedent their lawsuit set for the scope of Title IX would be followed by bitter personal disappointment: They lost their case in a jury trial in the summer of 2017, planned to appeal at the beginning of 2018, and then ultimately decided to give up the fight. Now that their legal battle is over, however, Haley Videckis and Layana White's campaign to make sure that other LGBT students never have to endure what they went through is only just beginning.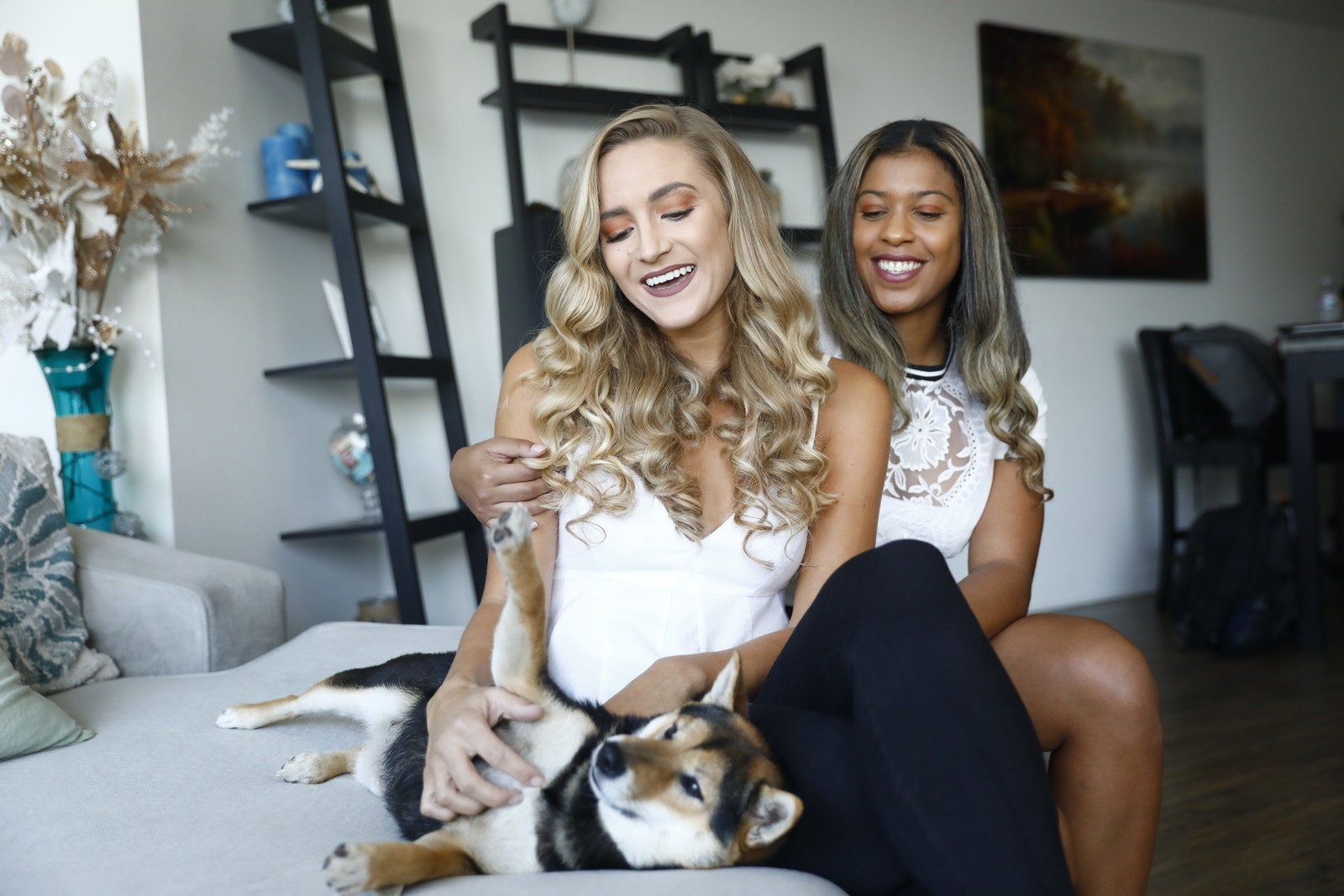 When I met up with White and Videckis in Los Angeles earlier this year, the couple were engaged to be married, living out of boxes in their warmly decorated Marina del Rey apartment, and preparing for a move to the San Fernando Valley, where they could be closer to family and friends. Two tiny shiba inus, Simba and Yaya, raced around the maze of boxes, barking their heads off, until Videckis and White scooped them up onto the couch, where the dogs promptly fell asleep across their laps.
Videckis, now 24, and White, 25, got the puppies when they were embroiled in the lawsuit they'd filed against their former school. "When you have to take care of someone else," Videckis said, petting Simba as he slept, "you become so much more selfless about your own problems."
When they first transferred to Pepperdine, they had no idea what lay ahead of them. Both women were hoping that they could lay the groundwork in college for careers in professional basketball, the future they'd been planning for their whole lives. They left prestigious basketball programs at Pac-12 schools because they thought they would stand out at a smaller school like Pepperdine — and in the end, they did draw plenty of attention to themselves, but not at all in the way they had planned.
She realized soon enough: "I can't be out here."

At the time, a Christian university appealed to Videckis. Pepperdine also offered a chance to play her preferred position; she wasn't sold on a transfer, even though she loved the friendly coach and the beautiful campus, until "they told me they'd have me play guard — that was the selling point."
Whether Pepperdine would offer a welcoming environment for LGBT students wasn't something she thought she needed to consider. "Layana was the first girl that I had been with," she said. "You're not aware of certain things until you experience them."
For White, Pepperdine's Christianity was more of a draw for her mother than it was for her. She didn't think she had any reason to be worried as an LGBT person; her Catholic high school in Burbank, California, "never had a problem" with her basketball coach, who was openly gay. So when she got to Pepperdine, she said, "I didn't think they would have a problem here."
Videckis transferred to Pepperdine in the summer of 2013, and White started classes in January 2014. But by February, White said, she started noticing that there weren't any openly queer people on campus. "You can just tell," she said. At chapel every week, which was mandatory for all students, the clergy would sometimes mention that homosexuality is a sin. She said she realized soon enough: "I can't be out here."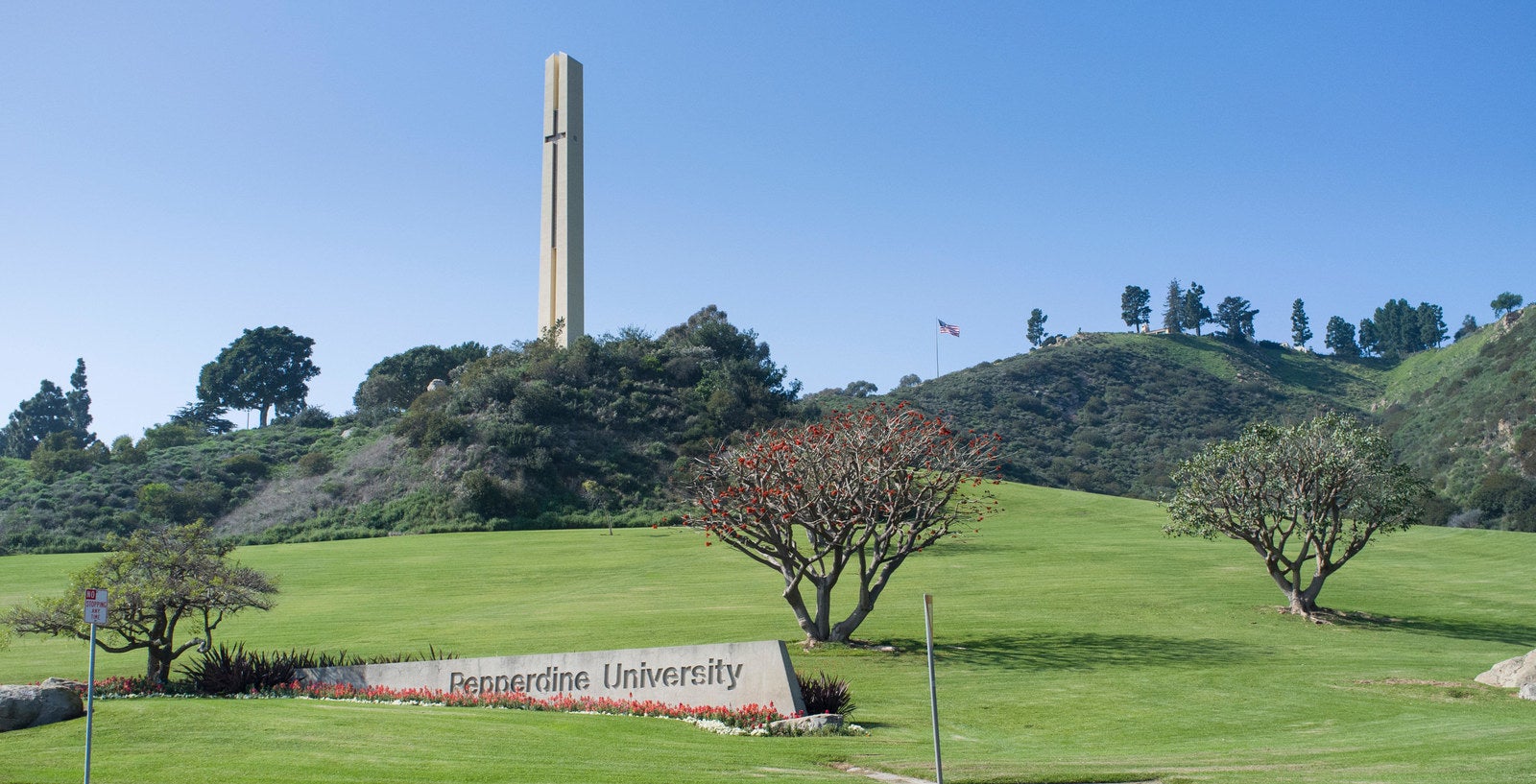 Pepperdine, which was founded in 1937 in affiliation with the Churches of Christ — which call for an evangelistic interpretation of the Bible and the New Testament — has had a fraught history with LGBT inclusion on campus.
In 2011 and 2012, the university made national news for denying the creation of an LGBT student group on campus. The university again came under fire after White and Videckis filed their suit, for creating what critics and some alumni were calling a hostile environment for LGBT students.
Around the same time, the national LGBT rights nonprofit Campus Pride started a "shame list" of every school that has been granted the recognition of their exemption, or currently has an exemption request pending, to Title IX. Pepperdine, which was granted a religious exemption in 1985, made the list. In Pepperdine's 1976 submission of the exemption, then-president William Banowsky wrote that Pepperdine "reserves the right to take disciplinary action … against persons determined by the University … to be involved in heterosexual relationships outside the holy union of wedlock or in homosexual relationships."
In January 2016, Pepperdine requested to withdraw its exemption — just a month after a federal court ruled against the school when it attempted to get White and Videckis's suit thrown out of court. At the time, a number of universities were scrambling to apply for LGBT-related exemptions, and Shane Windmeyer, the director of Campus Pride, found it strange — and rather unprecedented — that Pepperdine would be doing the opposite.
When President Andrew Benton requested the withdrawal of the waiver, the school paper reported that "until recent events brought it to his attention," Benton wasn't aware Pepperdine had such an exemption. (One could assume he was referring to the lawsuit.) "I've got a pretty simple standard, and that is, how would I want my son or daughter treated in the same circumstance?" Benton said. "So, if I had an LGBTQ son or daughter, I would want them treated fairly, kindly, I'd want them to be safe in the environment, I'd want them to be respected. That's what I'm trying to do."
But critics of the school think that Pepperdine might have requested the withdrawal of its decades-old exemption to save face. (Benton's office directed BuzzFeed News to Pepperdine's PR department, which has not responded to multiple calls and detailed emails requesting comment.)
In his letter requesting the withdrawal, Benton asked the Education Department's Office for Civil Rights to remove Pepperdine "from any list of universities holding a Title IX exemption or, alternatively, including this withdrawal in any public disclosure of its Title IX exemption materials." But both Pepperdine's exemption, and the request for its removal, are listed on OCR's website, as all such requests have been since 2016.
Shane Windmeyer suspects, he told me, that Pepperdine requested the withdrawal because the school was "worried about getting lumped in with everyone else" who was applying for new Title IX exemptions in 2016, when a possible Hillary Clinton presidency — and, presumably, the widening scope of Title IX enforcement — was looming. In May 2016, the Obama administration sent a directive to schools across the country advising that Title IX should be interpreted so as to prohibit discrimination "based on a student's gender identity, including discrimination based on a student's transgender status."
The letter didn't mention whether discrimination on the basis of sexual orientation was included, but in the wake of the historic ruling declaring as much in Videckis and White's case the year before, the interpretation that laws against sex discrimination also prohibit anti-gay discrimination was gaining momentum.
Of course, a Clinton presidency is not what happened. The transgender students guidelines would be withdrawn by the new departments of Justice and Education in February 2017. The former department is currently signaling that it wants to lessen restrictions on religious institutions that take federal dollars — earlier this month, Education Secretary Betsy DeVos moved to loosen federal regulations on faith-based colleges and universities.
So Windmeyer predicts that under the current presidency, there won't be the same rush of requests for Title IX exemptions: "Once Trump was elected, there was a feeling of 'We don't have to file a Title IX exemption — we're religious, so we're not going to be held accountable.'"
There has indeed been a drop in exemption requests. According to a Department of Education spokesperson, OCR received just one request for an exemption in 2012 and in 2013, 14 requests in 2014, then a sweeping 46 requests in 2015, followed by a record of 52 in 2016. The tide slowed in 2017 — just 12 requests — and so far this year, there have been only three.
The Education Department didn't answer direct questions about whether Title IX bans anti-gay discrimination and how it acts on those complaints, instead punting the issue to individual schools. "When students are subjected to discrimination or harassment on the basis of their LGBT status, they may also be subjected to forms of sex discrimination prohibited under Title IX," said the spokesperson, suggesting that it is merely possible anti-LGBT behavior could overlap with illegal sex discrimination. Harassment that is "partly based on the target's actual or perceived sexual orientation ... does not relieve a school of its obligation under Title IX to investigate and remedy overlapping sexual harassment or sex-based harassment."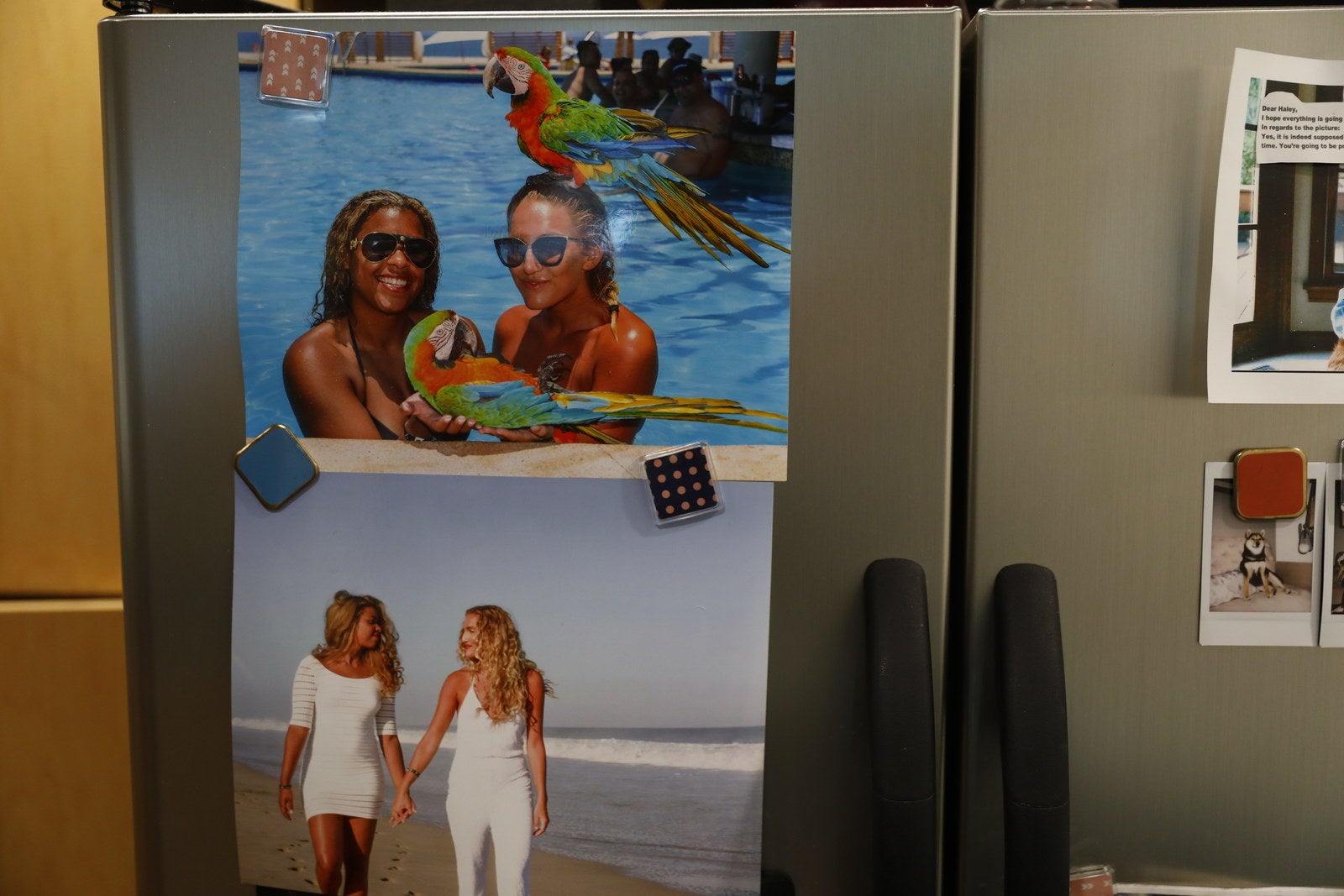 When White and Videckis started developing feelings for each other, "it was scary," White said. "Before we started dating, I was trying to not like her."
At least in the beginning, White and Videckis were comforted by the one place they felt safe to be themselves on campus — among their teammates. "We were like a family," Videckis said. Some of the other women on the team confided in the couple, saying that "they were gay or bi or had dated women, and it wasn't a big deal." But outside of the safety of team-only spaces at Pepperdine, "people were very scared about expressing anything about their sexuality."
According to interviews and court documents, those fears were compounded when, at the start of the spring semester in 2014, Videckis and White were asked to attend mandatory private meetings with an academic coordinator, who was responsible for helping women's basketball players maintain good grades. Videckis says that in one of their first meetings, the academic coordinator, Adi Conlogue, asked her if there were any gay or bisexual players on the team. Videckis, fearing repercussions for herself or her teammates, told her no, there weren't. The following week, Conlogue asked Videckis if she was gay, and eventually, according to court documents, Videckis says she began to ask pointed questions about Videckis's relationship with White.
In her own private meetings, White says she received a similar line of questioning: "She would ask me questions like, 'Oh, what are you doing this weekend? Are you going to take Haley? Are you guys BFFs, or are you more than that?'" Other questions over the weeks, which turned into months, included: asking if they'd sleep in the same room over the summer; asking if they pushed their beds together and slept together; asking if they slept in the same bed while they traveled. Both women kept denying their relationship and tried to steer the meetings back to academics, they say. (Conlogue did not respond to multiple requests for comment.)
"You had a choice between your scholarship and the person that you love."
Over the summer, White says she tried to appeal to her coach, Ryan Weisenberg: "I went up to him and said, 'Adi has been asking me really inappropriate questions. Can I just meet with another counselor?' I was scared he would ask me if they were true, but he didn't ask me what the questions were. It was a short meeting. He said, 'Don't worry, we'll figure something out.'"
But soon afterward, Videckis and White attended their first study hall together, where they say Conlogue again asked if they pushed their beds together when they slept. "I'd heard from Layana that she'd asked this before, but she'd never asked me," Videckis said. "We just picked up our stuff and left the room." While Conlogue didn't ask about their homework or what the two women were working on during study hall, she later texted Videckis asking her to come meet with her.
"She basically said that she knew that earlier that day, in study hall, I was writing a paper for Layana," Videckis recalled. "I said, 'I wasn't — what are you talking about?' It was the weirdest meeting. Nothing like this had ever happened to me before."
Both Videckis and White were asked to attend a meeting the next day with administrators, who told them Conlogue's cheating suspicions would have to be reported to their professors. "Now I'm accused of cheating out of nowhere," said White, who was asked by athletic administrators to print out the first paper she'd written for an English class in Pepperdine. "I asked them, 'What is printing my paper out gonna do? If I sound too intelligent, does that mean that Haley wrote it?'"
"Accusing me of writing Layana's paper was degrading — it was racist," Videckis said.
Later, Videckis, who is white, and White, who is black, would be frustrated with their lawyers for not touching upon what they thought were instances of racism that White was subjected to while at Pepperdine. Others included Conlogue continually asking White "how things were going at home" and the coach telling the team to congratulate White for passing a class when she'd gotten an A.
Their lawyers thought it would be too messy for the jury to consider arguments about sex discrimination — already complicated by the mandate to prove that anti-gay discrimination is a form of sex discrimination — as well as racial discrimination. "You have to pick one or the other," White said.
Around the time that Videckis and White were accused of cheating, other women on the team began to warn them that they were being asked questions about the women's relationship by Weisenberg. But when White confronted him, in a conversation more generally about her dissatisfaction with the way she'd been treated on the team, she says he denied asking her teammates about their relationship.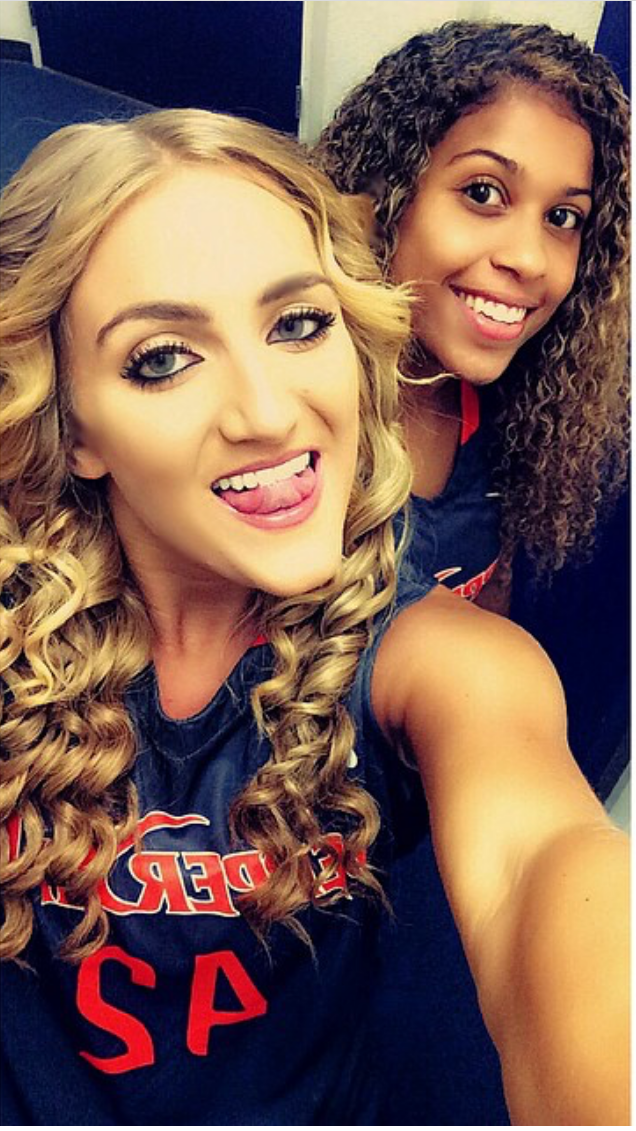 White and Videckis were especially worried that their coach was discussing their private relationship with other players behind their backs, because they say during team leadership council meetings earlier in the spring, Weisenberg had mentioned that when he was coaching for the LA Sparks, "two of our players were dating and they broke up in season. That was the reason our team fell apart and lost." This came soon after another meeting in which they say Weisenberg had said that lesbianism is not tolerated on Pepperdine's team, adding, "It is the reason why teams lose."
When reached by email, Weisenberg said: "These are the same allegations that were made against Pepperdine, and myself in the trial last summer. Pepperdine offered evidence to show they were not true, and the jury reached a unanimous verdict in Pepperdine's favor."
Throughout the spring and summer semesters, both women were also undergoing a mandatory period during which D1 transfer students have to sit out for an academic year in residence, unless their school requests a waiver — and they were frustrated that the athletics department wasn't making any movements on the waiver, which would have cleared them for game play.
One Friday, Videckis called the coach to say that she was unhappy she still hadn't been cleared to get on the court with her teammates — despite her having submitted documents from her doctor that said it was medically safe for her to do so — and in response, he told her that she'd have 48 hours to tell him whether or not she'd like to quit the team. Videckis was shocked to have been given such an abrupt ultimatum.
"It felt like they were just waiting for us to quit," White said. "I thought I was going to get kicked off the team eventually from violations from the academic coordinator that I couldn't even fight — there was no appeal process."
"I was really upset, and I kind of just weighed my options," said Videckis. "Layana and I really cared about each other, and we didn't want them to break us apart. That's what systematically happened here — they just broke people apart."
White added that she knew a handful of other girls on the team who were dating, but "couldn't be open about it. You had a choice between your scholarship and the person that you love."
By the time trial began, most of Videckis and White's teammates had distanced themselves from the couple, they said. When originally deposed, one of those teammates — in a crucial bit of testimony — said that Weisenberg had once told her "lesbianism ruined the Sparks, and I don't want that to happen here." But when she testified again at trial, according to court documents, she backtracked, saying, "I can't be certain that the word 'lesbianism' was used."
Videckis suspects that some of her former teammates had too much at stake as employees or students of the school to testify in a way that could hurt Pepperdine or call attention to their own same-sex relationships. And that devastated her, because she saw these women as potential coplaintiffs. "They were part of our own community," she said. "It was really heartbreaking."
"Fear keeps girls in these positions," she added. "It keeps them quiet and complacent."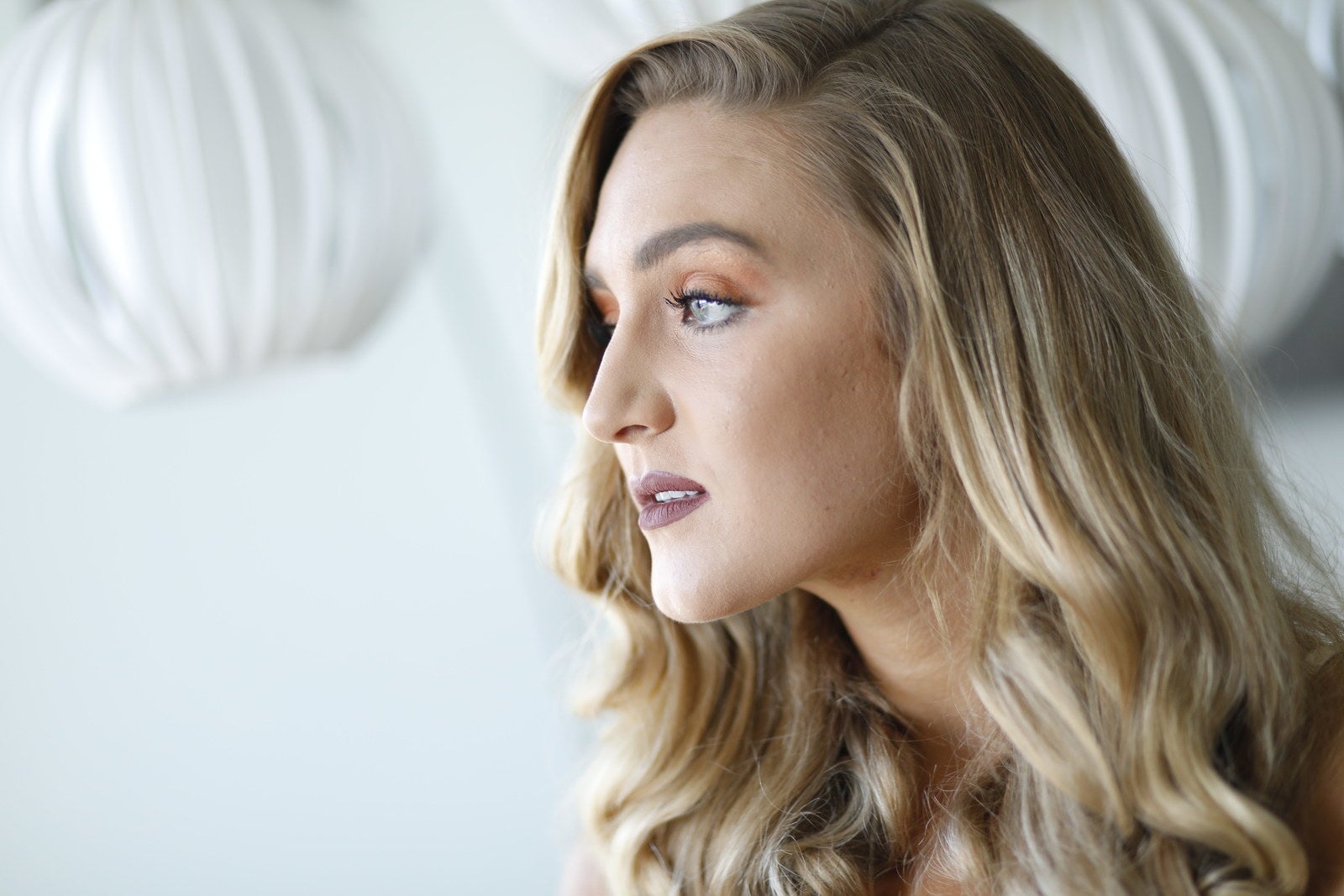 After Weisenberg told Videckis that she had 48 hours to decide whether she wanted to remain on the team, she went to the financial aid office, trying to find out if she'd still be able to attend Pepperdine without her basketball scholarship. "I was so afraid for people to know, but I said, 'My coach thinks I'm dating one of my teammates,' and I started crying — I didn't know what to do." The woman she spoke with seemed very concerned and gave Videckis a card for the HR department, encouraging her to file a complaint. "That's when I realized that someone should know what's going on in this program."
"I didn't trust anyone, didn't go anywhere. I felt alone. I was alone."
When they filed the initial complaint with the school, White said, the coach told the team "not to talk to [them]" and "stay away from [them]." And for both students, that was devastating. White's teammates, she said, were her only family. "When you're an athlete, you don't have friends who are regular students." At her lowest point — cut off from everyone except Videckis, including her actual family, whom she couldn't tell about any of the alleged harassment because she wasn't yet out to them — White attempted to kill herself.
Looking back, what White remembers is her sense of profound isolation: She couldn't afford private therapy, and she feared that if she talked to student counseling at Pepperdine, it could potentially be used against her. "I didn't trust anyone, didn't go anywhere. I felt alone. I was alone."
Pepperdine administrators launched a Title IX investigation into White and Videckis's complaint in the fall of 2014, but the investigators eventually came to the conclusion that there had been no wrongdoing on the part of Pepperdine staff. And by then, White and Videkis had been ostracized by their teammates, many of whom believed, White said, that "we were the ones in trouble, that we were the ones under investigation." At that point, White said, "We pretty much had no other options."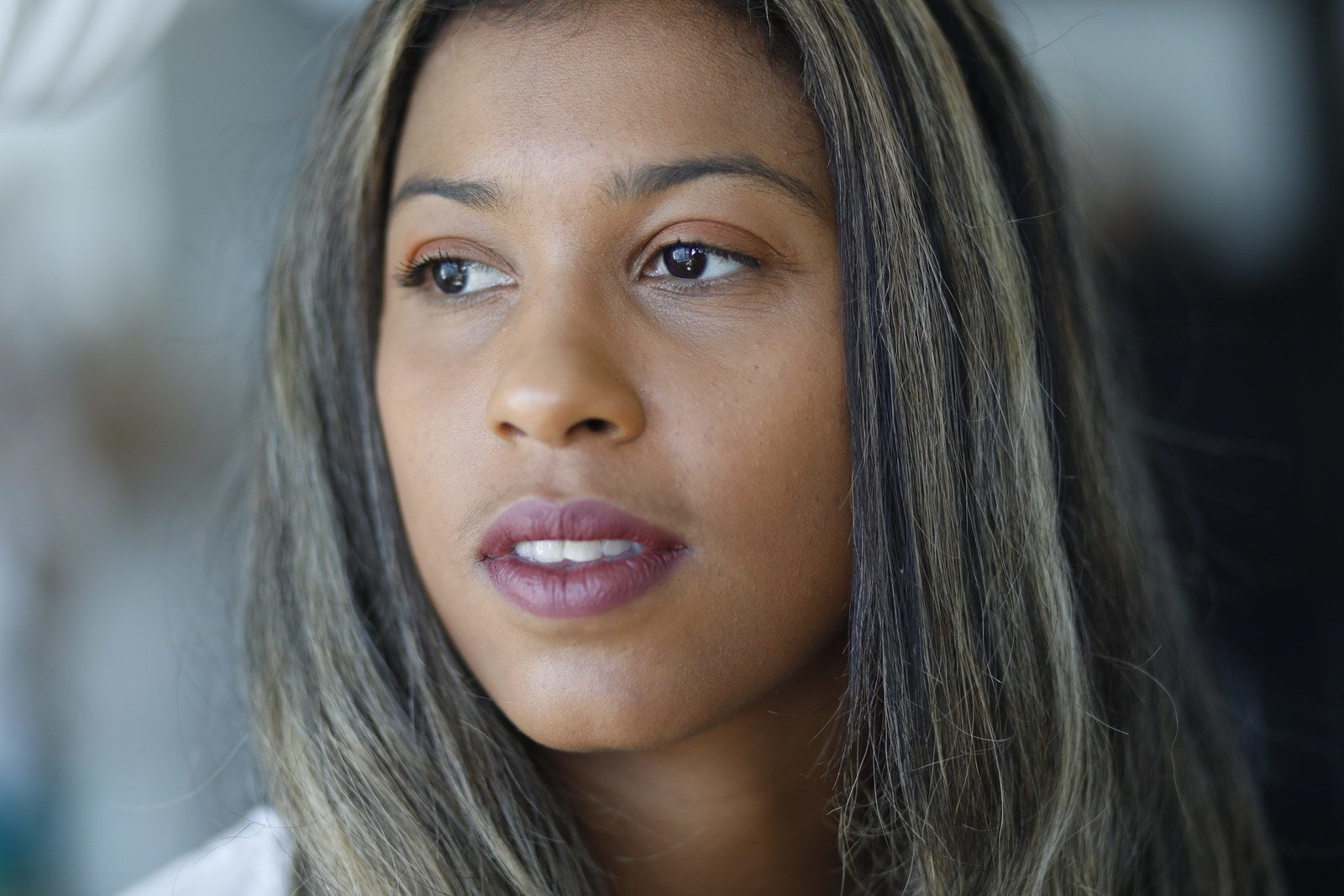 "Nothing was going to change, because they said nothing was wrong," Videckis said. The women knew they couldn't just transfer to another school and play elsewhere — NCAA rules dictated they'd have to sit out of game play for up to a year, and by that point, they'd have missed the five-year window D1 athletes have to complete their college careers. So they could either stay, and risk potentially getting kicked off the team and losing their scholarships, or they could leave on their own terms — and go out fighting.
By December 2014, they'd found a lawyer through a Google search and decided to sue Pepperdine for harassment, intimidation, retaliation, and invasion of privacy, seeking compensatory and punitive damages. Because they chose to sue, they knew full well, they'd never be able to play college basketball again — which meant, in all likelihood, they wouldn't get recruited to the pros, either. Their basketball careers were over.
Neither of them had any idea that within 24 hours of filing their suit, the news would get picked up by TMZ, inspiring a vicious flurry of media attention. White's mother saw the story on the internet. "She was like, 'What is this?'" said White. "I didn't know it would go public when we filed. I wasn't ready. My parents thought Haley and I were just best friends."
When Videckis told her dad about the lawsuit and her relationship with White, she said, "I tried to joke about it, like, 'Hey, guess what!' My mom had known, and I'd told my sister, but he told me to come back to Illinois and that I needed to be around boys, that this was just a phase. 'If you don't come home and get out of the relationship, then you're going to get cut off.'"
It wasn't an empty threat. "I had a college fund, so there was a lot of pressure for me to get out of the relationship," Videckis said. "I didn't know how I would get through school, since we had to withdraw from Pepperdine when we filed. But at the end of the day, I thought, This school is a bad place and is not going to receive anything else from me."
Pepperdine, in its defense, repeatedly pushed back against the players' claims of discrimination.
In Pepperdine's motion to dismiss their complaint, the university argued primarily that "Title IX does not apply to claims based on sexual orientation discrimination." But the university also argued that the plaintiffs "have failed to establish that they had a reasonable expectation of privacy," and "relationship drama" became a throughline of Pepperdine's defense.
According to the motion, the spring 2014 Leadership Council meeting during which Weisenberg made his comments about lesbianism doesn't actually prove that their coach was anti-gay or against same-sex relationships. Rather, "the statement furthered Coach Ryan's hope and vision for a unified team, where off-court issues like dating, whether homosexual or heterosexual," which could be "distracting," would be left off the court.
Pepperdine also argued that any inquiries made by Pepperdine staff into the nature of Videckis and White's relationship status were necessary because their teammates were complaining about the couple's "'drama,' a tension between them and their teammates, and about them separating from the team."
"Drama" comes up again regarding the conversation between Videckis and Weisenberg, when the coach gave Videckis 48 hours to decide whether she wanted to quit the team. Pepperdine argues that Weisenberg gave her the deadline so that "the 'drama' did not continue to affect the team."
"It's a landmark case. Something that had never been done before."
"That's sexist in itself!" Videckis said. "You would never say that about two men on a men's team. The assumption is that women can't conduct themselves professionally."
Videckis believes now, as she did when she and White filed their suit, that discriminating against someone for same-sex attraction is a version of sex discrimination, because anti-gay discrimination is rooted in sex stereotyping. US District Court Judge Dean Pregerson ruled as much, in denying Pepperdine's motion to dismiss and allowing the suit to proceed to trial.
Pregerson wrote that the distinction between gender stereotyping and sexual orientation discrimination "is illusory and artificial." According to his ruling, "claims of discrimination based on sexual orientation are covered by Title VII and IX" — referring also to Title VII of the Civil Rights Act of 1964, which protects employees from discrimination based on characteristics like sex, race, and religion.
Whether or not they'd ultimately go on to win their case at trial, an important precedent had already been set. "It's a landmark case," Shane Windmeyer told me. "Something that had never been done before."
"Layana came up with a lot of the language we gave to our attorneys — breaking down the fact that discrimination on the basis of sex is the same thing as saying one woman can't date another woman," Videckis remembers. She says that at the time they "didn't realize how much of a big deal it was." But then the ruling made national news.
"It was the first ruling that said Title IX and sexual orientation discrimination, especially in athletics, was definitely covered," said Helen J. Carroll, the sports project director at the National Center for Lesbian Rights. "Because of that precedent, that can be used in many other cases. That's a pretty huge win. They should be proud."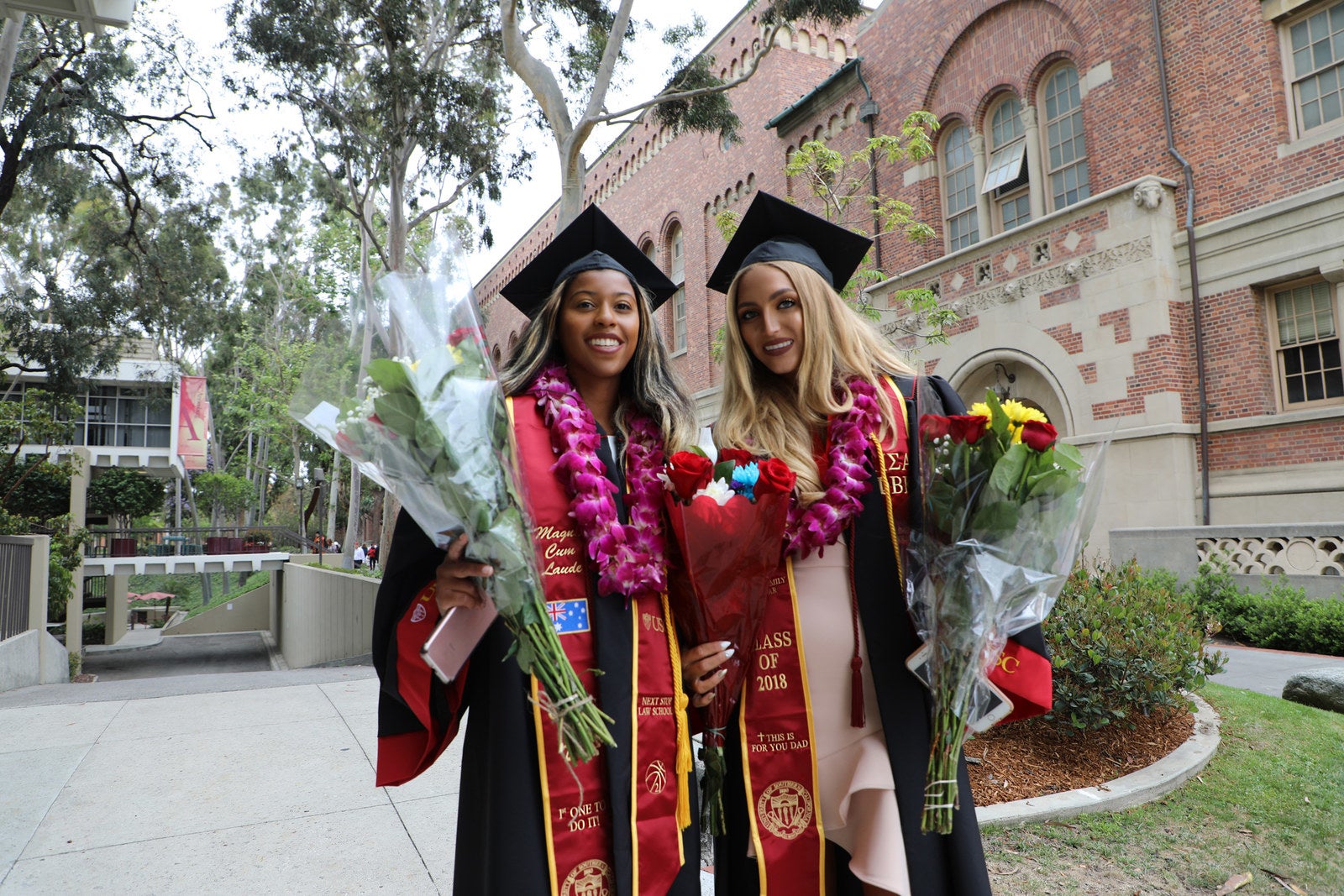 But before that historic ruling, Videckis and White had no idea where their suit would lead them. After filing the complaint, they had to drop out of Pepperdine, which meant losing their scholarships, which also meant losing the stipends funding their housing.
"We somehow found the strength to pick ourselves up," Videckis said. "We had to decide: We're gonna get through this no matter what."
At first, Videckis couldn't find a job. When she applied to sandwich shops and grocery stores, her potential employers would ask about her work history and why she wasn't in school; googling her resulted in a bunch of salacious news stories. She never got called back. Eventually, she and White found jobs on Craigslist and immersed themselves in the world of digital marketing and advertising. They worked and "saved as much as [they] could" before they both applied to the University of Southern California, where they transferred in 2016.
But first, White said, "We called them to make sure they were inclusive. This time, if you didn't have an LGBT center, if you didn't have LGBT clubs, you weren't on our list."
"It's been well worth it," Videckis said. "Every professor we've had embraces us, embraces our relationship. It's been a 180 experience — it really makes a difference."
Going to a school that embraced them for who they are took a huge weight off their shoulders, but their lawsuit against Pepperdine was still ongoing. Videckis and White were balancing being full-time students with researching their own case, flying to depositions in different parts of the country, and spending countless hours with their lawyers. In April 2017, when they were studying for their finals, the court granted Pepperdine's motion to compel mental examinations of both women.
"When you have a shitty relationship with your family for something like this, you expect that time will heal it ... Then I got the call that he'd passed away."
"We were taking inkblot tests!" Videckis said, which, she pointed out, were once used to diagnose homosexuality when it was still considered a psychopathology. "Completely ridiculous."
On top of all that, tragedy struck. "My mom has always been really accepting," Videckis said, "but my dad passed away the first month we started at USC. We never got to reconcile." Her voice faltered and she began to cry; White squeezed her hand. "And it sucks, because he just died suddenly. He wasn't sick. He was so healthy. And when you have a shitty relationship with your family for something like this, you expect that time will heal it. The last conversation we had was a fight — he wasn't releasing my funds to go to school. I was starting at USC and didn't have a way to pay for it, and I'd already deferred so many times. Then I got the call that he'd passed away."
After so much sacrifice, Videckis and White ultimately lost their jury trial in the summer of 2017; the jury said that there wasn't enough evidence presented to prove the university targeted both women because of their sexual orientation. For the rest of the year, they got to work on their appeal, but by the beginning of 2018, they say Pepperdine was threatening to sue for damages and court costs, and it became an instance of If you drop yours, I'll drop mine. The couple decided to let it go.
"We just had to make a decision at that moment that we were gonna…move forward," Videckis said, holding up her hands in defeat. "It was so devastating, so much of our time — we felt like we were really fighting as hard as we could."
"It was devastating," White echoed.
Videckis and White have many theories about why they lost: not being aggressive enough during jury selection; the speed with which their lawyers decided to take the trial; and/or which witnesses they ultimately called to testify.
When I asked Carroll of the National Center for Lesbian Rights if they should have won, she told me, "Yes."
The lawyer who Videckis and White had found on Google initially filed their suit in the wrong court; they ended up switching to attorneys, recommended by a family friend, who were willing to try the case by contingency. Although their lawyers had succeeded in getting the case to trial, the trial itself did not go as many hoped or expected.
NCLR had offered to speak with Videckis and White's attorneys before trial, since it had experience winning these kinds of cases, but Carroll says their lawyers "chose whether they wanted to use our recommendations or not." Carroll thinks that they focused "in a very broad way on the entire college and on equality for LGBT student-athletes at Pepperdine, instead of specifically honing in on the few people within the athletic department that were the alleged discriminators."
Alison Renteln, a professor of political science, anthropology, public policy, and law at USC, became one of Videckis and White's mentors when they took one of her classes.
"I was just astonished how much of the research for their own case they had to do," Renteln told me, "and impressed with how smart they were — their research ability, their leadership."
Renteln said she "wished other people could have helped them." But, she added, "by the time they consulted other people, it was too far along."
Renteln sat in on some of the trial. "The jurors who were picked seemed to have certain kind of biases, yet objections were not raised," she said. Still, "people were surprised they didn't win — the evidence was strong. I'm disappointed and quite amazed."
Videckis and White's lead trial attorney, Jayesh Patel, said over email when reached for comment that "the case involved numerous witnesses to the events experienced by our clients, many of whom recalled those events differently. We continue to believe our clients, both in their descriptions of those events and the pain it caused them. We regret the jury did not see the case in the same light we did."
After the loss, White and Videckis went back to school, and White thought, "Oh gosh, should I defer? I can't even get out of bed."
"That was a bad week," Videckis agreed.
"It didn't feel real," White said. "It still doesn't."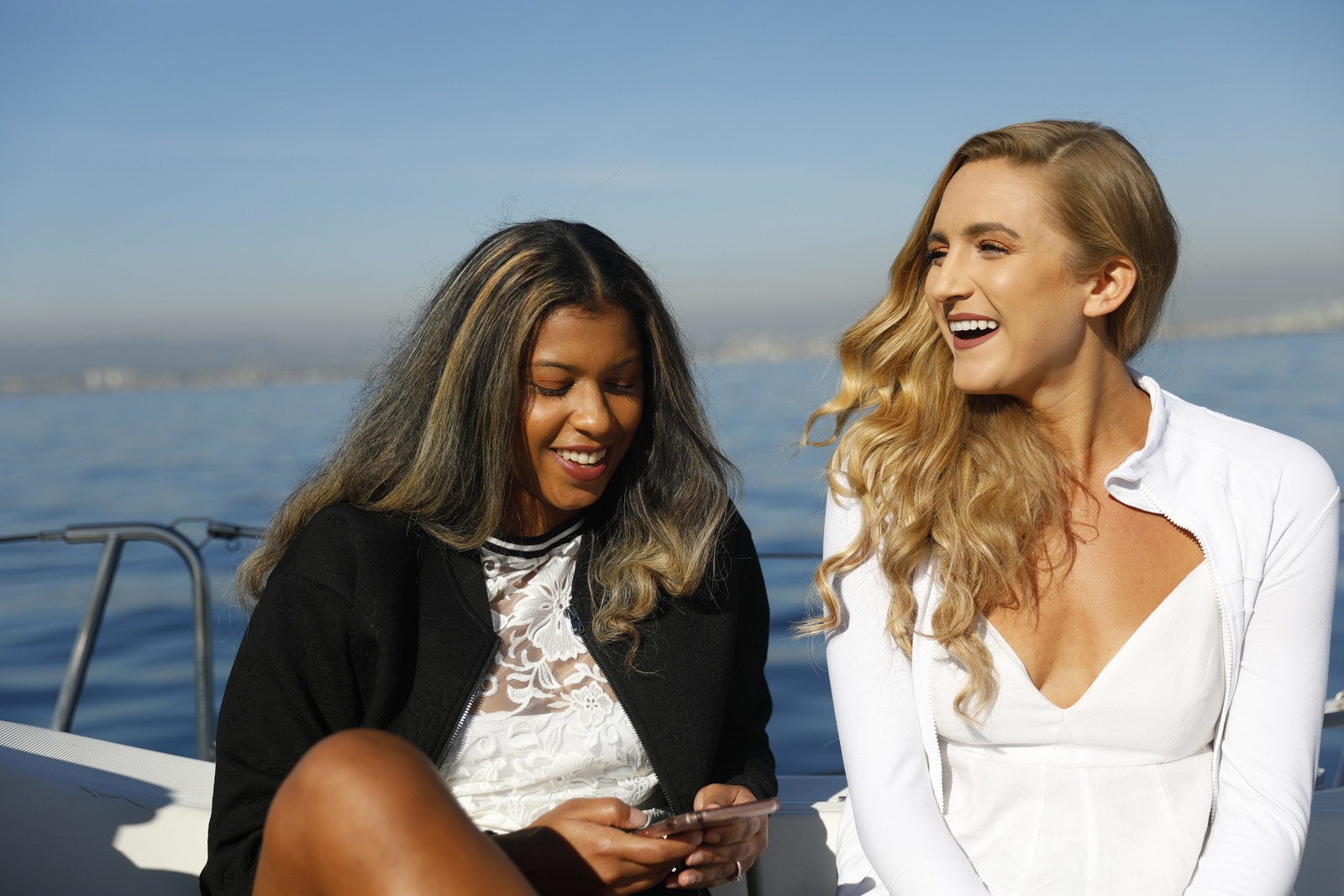 When I visited the Pepperdine campus earlier this year — a stunning spread of Mediterranean-style buildings nestled into the Malibu hills, overlooking the ocean, and marked by a gigantic statue of a stark white cross — few of the current students I spoke with knew anything about Videckis and White's case or the Title IX exemption that Pepperdine had for close to 30 years before it was withdrawn in 2016. Some said they had gay friends and that gay people were accepted there; more said there wasn't really any kind of LGBT culture on campus.
"Zero," one student told me when I asked him about LGBT life there. "There's nothing."
He told me he hadn't heard of Videckis and White's case. But after making sure that I would only quote him anonymously, he added, "Well, when you go to a Christian school, what do you really expect?"
President Benton said something similar to Pepperdine's student paper when White's brother Brandon organized a protest of the school in February 2015: "I admire support for one's sister," he said. "I have no quarrel with those who disagree with current conditions at a private, faith-based university, but in fairness I don't think anyone can fairly claim surprise. Pepperdine is a well-known commodity and students who come to school here either understood the historic environment or they were not paying attention."
"Pepperdine is a well-known commodity and students who come to school here either understood the historic environment or they were not paying attention."
But of course, not all high schoolers applying to college, Videckis included, know they should be paying attention to a school's attitudes toward LGBT students before arriving on campus, when they might not yet know their sexual orientation or gender identity. Not many of them have the financial means to make college decisions independent of their parents, either, who might hold different views than they do. And still others, like White, might have previously had a different, more positive experience of being LGBT at another Christian school or in other Christian environments.
There are some indications that campus culture at Pepperdine might be changing. The school's current student discrimination and harassment policy uses anti‐gay slurs like "fag" and "homo" as examples of discrimination that isn't permitted on campus. Ryan Weisenberg no longer works at Pepperdine; he's a head coach for the women's basketball team at Life Pacific College, another Christian institution, and his lengthy bio on the school's website doesn't include any mention of his time as the coach for Pepperdine's team. (Life Pacific's human resources department did not respond to a request for comment.)
Soon after Pepperdine withdrew its Title IX exemption, Pepperdine approved its first LGBT club, Crossroads, in 2016. Sarah Neiman, a senior and the current co-president, told me that "the club serves as a safe space for LGBT students and allies to gain support and have dialogue with one another, especially because rates of depression, anxiety, and loneliness are high in the LGBT community, especially at a Christian University like Pepperdine. They don't know if they'll be accepted or rejected."
Neiman thinks the culture of acceptance has changed: "Drastically — I would say from my freshman year four years ago to now, it's very different." She partly credits Crossroads for the transformation.
Still, Crossroads isn't allowed to engage in any pro-LGBT political advocacy, which angers many of the LGBT alumni I spoke with who think the group isn't going far enough.
"There's a fine line," said Neiman. "Pepperdine wants us to have a space where we can gather, talk, support each other, be who we are...but the administration still adheres to a Christian, traditional definition of marriage, and so I think there's students who feel sort of like…yes, we have this club, but how much does the word 'support' really mean?"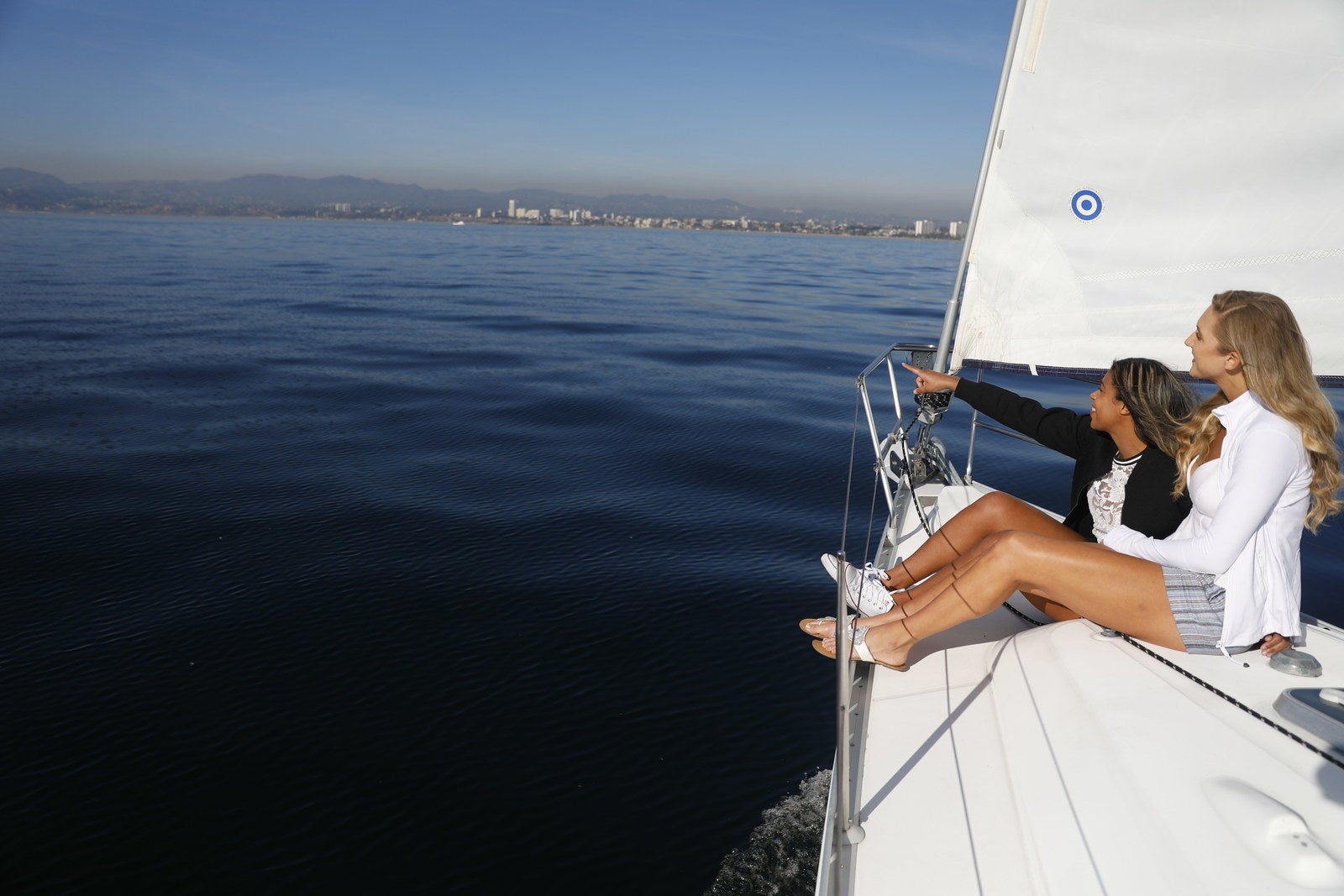 As crushing as it was to lose their case, Videckis and White are doing today what they've always done: moving forward.
"A huge weight has been lifted off of us," said Videckis. "Everything we did for the last three years was watched so closely. We had no privacy. Everything we had had to be turned over, plus all our medical documents. They knew how many minutes a day you worked out — everything. It's nice to have our personal lives back."
At one point during my visit, Simba started barking up a storm again, and Videckis laughed, saying what the dog was probably thinking: "I don't wanna hear about this stupid school anymore!"
Though the couple still watch professional basketball — there was a game on their TV, muted, while we spoke in their living room — they don't spend much time on the court these days.
"We'll play for fun sometimes," said Videckis, "but—"
"It's not really fun anymore," White finished.
Instead, they're exploring new passions and finding out what their identities can look like outside of basketball, and outside of the case that signified the end of that phase of their lives. While living in Marina del Rey, they fell in love with the water, and they've gotten in the habit of renting a boat for the day and heading out to open sea. That's what we did the next day.
Videckis and White have an easy intimacy together; they laugh readily. Curled up on the bow of the sailboat, the Los Angeles shoreline rippling beside us, they spoke about the future. In addition to working on a book, they're appearing in a new documentary called Alone in the Game, from creator and executive producer David McFarland and director and producer Natalie Metzger, which will premiere on AT&T Audience Network on June 28.
"We finally get to focus on us, our actual relationship. It was like being in a war with the other side — and now we can focus on us."
McFarland told me that he hopes viewers can see how Videckis and White's time at Pepperdine "impacted their future and on many levels destroyed their dreams. We need to ensure that LGBT athletes are able to live out their dreams in sport, regardless of their sexual orientation and gender identity, just like anyone else."
Videckis and White now want to devote their careers to making sure what happened to them doesn't happen to other athletes. They're currently studying for the LSAT and plan on going to law school. Both women are closely following the Masterpiece Cakeshop v. Colorado Civil Rights Commision case — involving a Christian baker who says he had a First Amendment right to refuse to sell a wedding cake to a gay couple — currently being considered by the Supreme Court. Masterpiece Cake Shop is the highest-profile gay rights case to reach the court since the same-sex marriage decision in 2015, and it could have a sweeping impact on the way LGBT rights are protected at the federal level.
"I encouraged them to use their story as a vehicle for social change," said Renteln, the women's law professor at USC. "I think the way they've been willing to share their story with people was a real gift. They deserved to win — they should have won."
Now, White said, "We finally get to focus on us, our actual relationship. It was like being in a war with the other side — and now we can focus on us."
The couple got engaged right after the Supreme Court legalized same-sex marriage, the same year of their historic Title IX ruling. They just graduated from USC earlier this month, and this summer, they're hoping to take a trip to Australia, where White has dual citizenship, and scope out what it would be like to get married there. But that's all still to come — for now, they're just enjoying a day on the ocean.
"Now we can fully express ourselves, in so many different ways," White said, wrapping her arm around Videckis and tilting her face toward the sun. "It's like we're free." ●