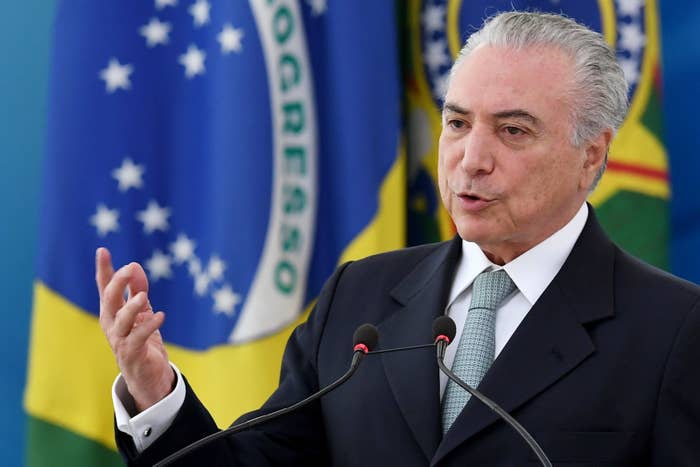 BuzzFeed Brazil has revealed new documents implicating Brazilian President Michel Temer in the "Operation Car Wash" money-laundering scandal that triggered the impeachment of his predecessor Dilma Rousseff earlier this year.
For years, Brazilian companies colluded to overcharge the government for contracts while executives at the state-owned oil company Petrobras took a cut. Total losses to Petrobras were estimated at $2 billion.
A lot of that money made its way into the campaign coffers of Brazilian politicians. Dozens have been investigated, including some of the country's most powerful MPs. Rousseff, who chaired Petrobras board of directors from 2003-2010, was formally ousted in August.

Until now, President Temer had not been directly tied to Operation Car Wash. But the documents obtained by BuzzFeed Brazil reveal that Cláudio Melo Filho, a former executive at Brazil's largest construction company, Odebrecht, told prosecutors during his plea bargain proceedings that the firm gave Temer $3.3 million in undeclared funds in 2014.
According to the documents, some of the money was delivered to the São Paulo law office of José Yunes, a lifelong friend and powerful adviser to Temer. President Temer and Mr. Yunes denied the allegations, and Odebrecht declined to comment.
The former Odebrecht VP also told prosecutors the company made payments to several MPs in exchange for them looking after its interests in Congress, using code names like "Cashew," "Crab" and "Ferrari" to identify the officials it paid.
BuzzFeed Brazil is attempting to contact the individuals mentioned in the documents to respond to the allegations.
This post was translated from Portuguese.