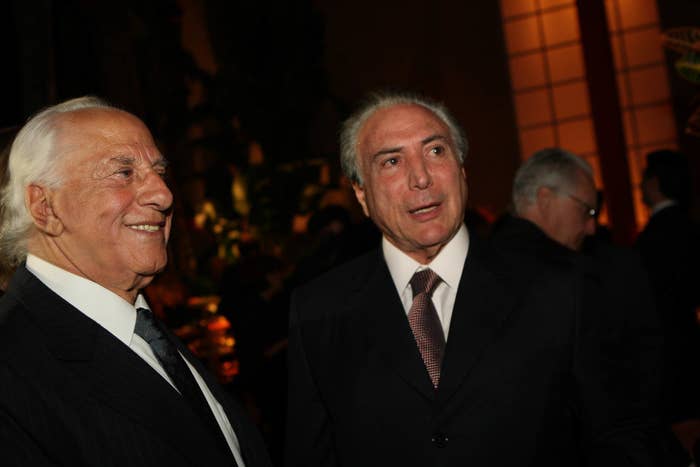 One of Brazilian President Michel Temer's oldest friends and closest advisers resigned from his government post on Wednesday, following a BuzzFeed Brazil story that linked him to the ongoing corruption scandal that's dominated Brazilian politics for the last year.
José Yunes, who has been by Temer's side for 50 years, stepped down from his position as special adviser to the president. Last week, Yunes was named in a set of documents provided to BuzzFeed Brazil that said his law office in São Paulo had distributed money from Odebrecht, Brazil's largest construction company, that was then used for political campaigns.
That revelation came from a plea bargain that former Odebrecht executive Cláudio Melo Filho made with the Brazilian government, excerpts of which are translated here:
"I was with Michel Temer in a dinner at Jaburu [the vice president's residence in Brazil], when he asked Marcelo Odebrecht for a payment to PMDB [Temer's party]," Melo Filho said. "Those payments, that totaled 4 million real [$1.8 million], were made through Eliseu Padilha [currently chief of staff], Temer's representative, and one of the delivery addresses was the law office of Mr. José Yunes, today special adviser to the president."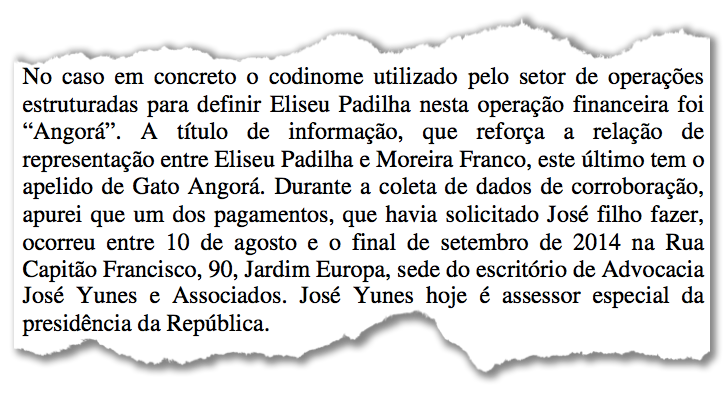 "During the gathering of the corroboration data, I found out that one of the payments that I have asked José filho [sic] to do happened between August 10 and the end of September 2014 on Rua Capitão Francisco, 90, Jardim Europa, [in the São Paulo] headquarter of the law office José Yunes e Associados," he continued.
The testimony was the first to link Temer to the "Operation Car Wash" money-laundering scandal that triggered the impeachment of his predecessor, Dilma Rousseff, earlier this year.