It's Official: Sarah Palin's Not Running For President
Between this and Chris Christie, the Republican field will soon be (already is?) pretty dull. Though this isn't exactly surprising news, it makes me kind of sad and wistful. Remember when she was merely a well-loved governor?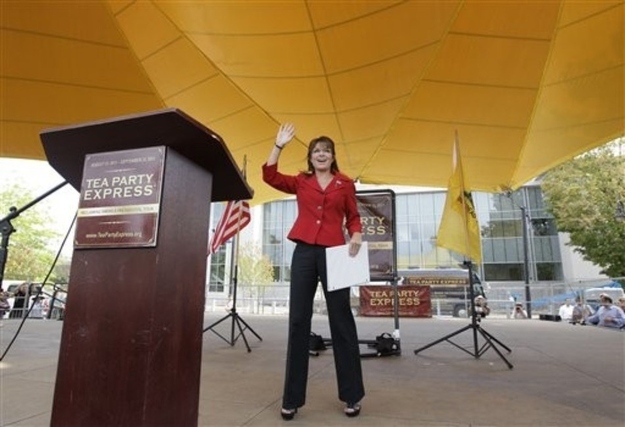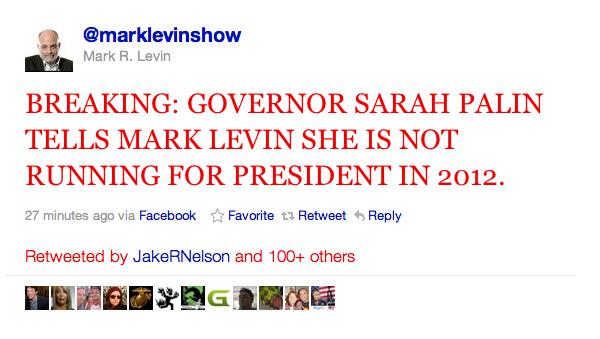 From the Associated Press:
Former Alaska Gov. Sarah Palin said Wednesday she will not run for president, leaving little doubt that the eventual Republican nominee will come from the current field of contenders.After months of leaving her fans guessing, Palin said in a statement that she and her husband Todd "devote ourselves to God, family and country." She said her decision maintains that order.Palin sent the statement to supporters. She told conservative radio host Mark Levin that she would not consider a third party candidacy because it would assure President Barack Obama's reelection.